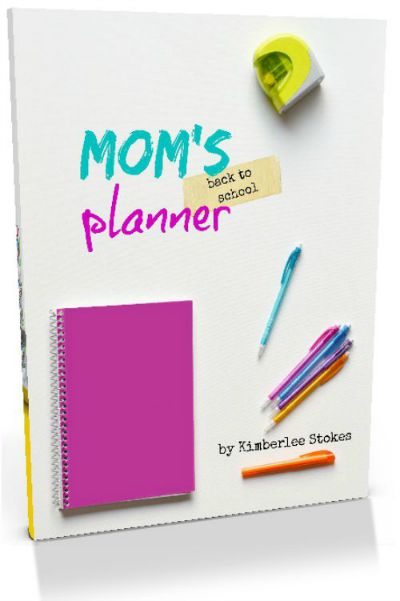 Woohoo!
Now you're on the list and you'll be the FIRST to know when the Mom's Back to School Planner and Hand-Illustrated Lunch Box Notes will be available!
Next Steps:
1. I want to make sure that you receive the notification emails and your discount, so please take a minute to make sure that you receive the Back to School Planner emails. Please add "Kimberlee Stokes" and "The Peaceful Mom" to the email addresses in your email whitelist. (Follow the instructions below).
2. Look for my launch announcement in mid-July to grab your discount.
3. Enjoy an awesome Back to School season because you're completely organized!
eMail Instructions:
Many e-mail and Internet companies are now using programs to block unwanted e-mail or spam, but sometimes these programs block emails that you want to receive.
PLEASE DO THE FOLLOWING TO ENSURE YOU RECEIVE MY EMAILS:
White-list Kimberlee Stokes and The Peaceful Mom now before your delivery is interrupted.
Each email system is different but you can find below instructions for some of the most popular services. If yours isn't here, please contact your ISP's customer service department for their instructions. (Forward the answer to me and my assistant will add it!)
Gmail
1. In your inbox, locate an email from Kimberlee Stokes or Kimberlee — The Peaceful Mom (for example, the confirmation email that led you to this page).
2. Drag this email to the "primary" tab of your inbox.
3. You'll see that our emails will go to your primary folder in the future!
Yahoo! Mail
When opening an email message, a "+" symbol should display next to From: and the sender's name. Select this and an "Add to contacts" pop-up should appear. Select "Save".
Outlook 2003 & Later
Right-click on the message in your inbox.
Select "Junk E-mail" from the menu.
Click "Add Sender to Safe Senders List."
Have an awesome day!
Kimberlee