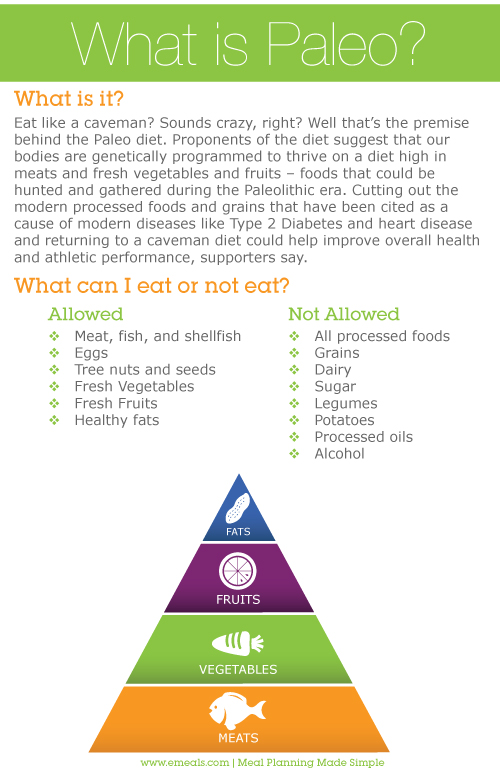 What is the Paleo Diet? Free Printable!
Read about the Paleo Diet here.
Print this FREE graphic from eMeals* to help you remember what you can and cannot eat.
Click here to go to the download page.
Once the file (pdf format) downloads, scroll to the bottom of the graphic where a gray bar will pop up. Click the printer button to print, or the save button to save the graphic to your computer.
*affliliate link-Read our disclosure policy here.