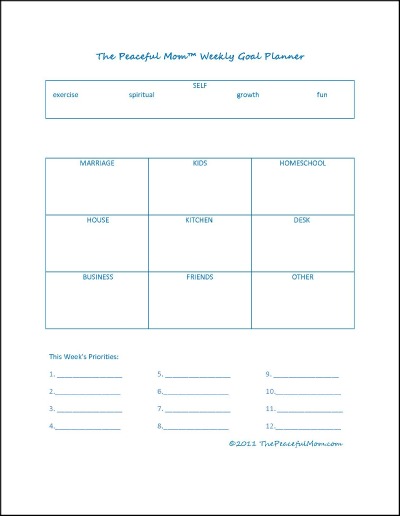 Click each link to print:
TPM Weekly Goal Planner (with my goal areas listed)
Blank TPM Weekly Goal Planner (write in your own priority areas)
One way that I live a purposeful life is to make a weekly goal/to-do list in each of the areas of my life. I spend time every Saturday or Sunday morning planning for the week ahead.
When I first began planning my weeks, I started with the printable you see above. I would write my goals and tasks in the top portion then choose my most important priority for the week and write it by the number 1 on the bottom of the form.
I continued writing items in order of priority until I had a list of the top ten to twelve things I need to accomplish during the week. I then add those those items to my daily list.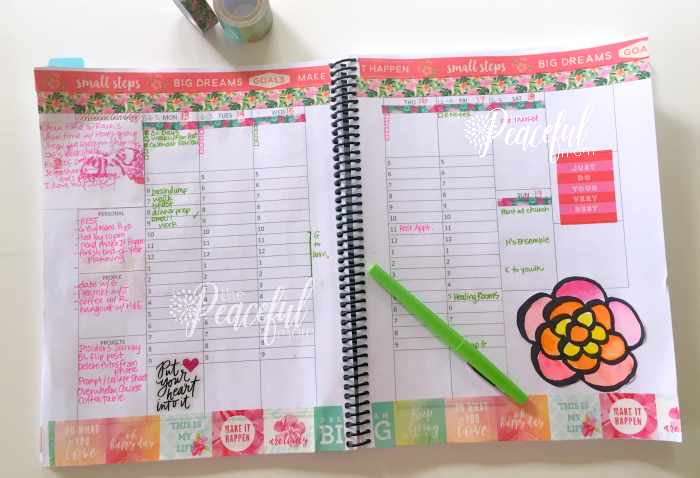 Now I use the Joyful Life Planner Weekly Plan. (Click HERE to see what's inside the planner.)
I don't always get everything accomplished, but having my goals set for the week ensures that I get most of my top priority tasks done and it helps me to drive my life, rather than being driven by it.
We Can Do This!

You May Also Enjoy: