Today's Time Saving Tip
Make mealtime during the week easier by doing a 1 Hour Weekend Meal Prep Session.
Spending just a little bit of time during your weekend to do some food preparation will relieve so much stress during the hectic weekdays. Dinner will be a snap when you're prepared!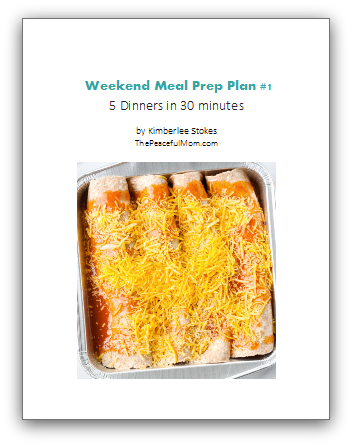 Today's Gift
To help you do that I've got a Weekend Meal Prep Plan ($7 value) with a grocery list, recipes and instructions so you can prep 5 meals in about an hour and get dinner on the table fast all week long. (Click the link at the end of this post for your gift. It's only free TODAY!)
Click HERE and use code weekendprep to get this meal plan FREE. (EXPIRED)
 Additional Resources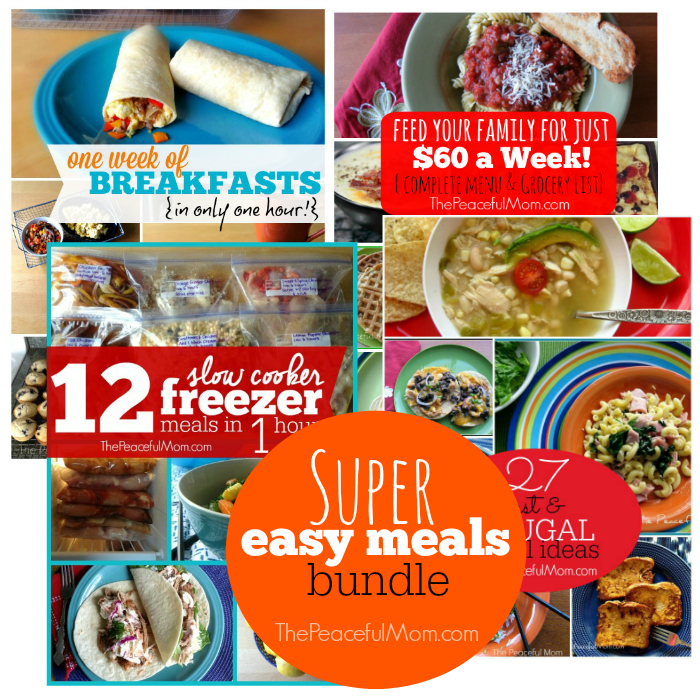 Need to get dinner on the table with less stress and mess? My Super Easy Meal Plan Bundle gives you simple budget-friendly recipes, grocery lists and step-by-step instructions.
Click HERE to learn more.
We can do this!