Money Management
I wrote here about facing coupon burnout. Right now I am in full-blown rebellion!
Do you know where your money is going?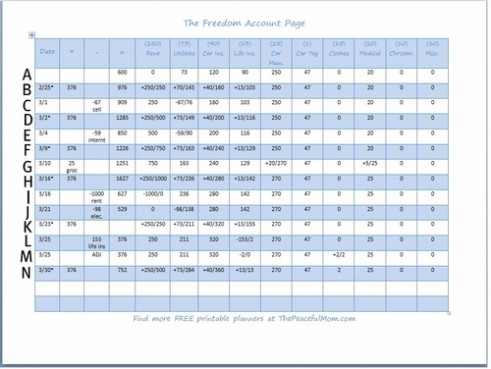 Do you find that you consistently have "surprise" bills? Do you have to use credit cards for car repairs? Do you have trouble doing a budget because it never seems to work out? Your answer may be the Freedom Account.