Your order will arrive in your email in just a few minutes.
While you're waiting, check out this special offer available for the next 20 minutes!
Is your family eating fast food too often?
Are you spending way too much on groceries?
Do you feel overwhelmed by meal planning?
You Want to Make Delicious, Healthy Meals for Your Family. You Just Need More Time.
As moms, and especially working moms, we all struggle with how to manage everything and not feel guilty about what doesn't get done -- because there is ALWAYS something that doesn't get done.
And healthy meals are often one of the first things to go when we're busy.
But you CAN make delicious food fast and find time for more of what you want to do.
The Super Easy Meal Plan Bundle has everything you need to get dinner on the table FAST!
12 Freezer Meals in 1 Hour -- Yummy Chicken Recipes, 1 Hour Prep Plan + Grocery List
Simple Summer Meals - fresh, healthy and simple to make Summer meals
27 Fast & Frugal Meals Plan, Grocery List & Recipes
$60 a Week Meal Plan - A Week of Simple Meals for around $60 Total
PLUS ...
1 Week of Breakfasts in 1 Hour - Make 3 Simple Recipes for the Freezer for Quick Breakfasts all week!
For the next 20 minutes only, grab the Super Easy Meal Plan Bundle for just $7!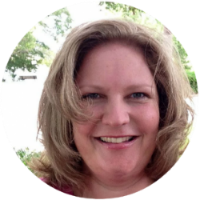 Kimberlee StokesThePeacefulMom.com
As a busy work-from-home mom, I understand the need for time-saving solutions. I also secretly hate to cook, but that's another story.
I've learned how to make simple, healthy meals on a budget all while spending way less time in the kitchen.
In this Super Meal Plan Bundle, I'm sharing some of my top secret weapons from the kitchen so you can feed your family GOOD food in less time and for less money.
Feed your family well and stop those nagging feelings of guilt from going through the drive-through one more time!
Packed With These Mouth Watering Resources:
12 Freezer Meals in 1 Hour
Six delicious recipes that you double & prep in 1 hour then freeze for easy dinners all month! Includes recipes, plan & grocery list.
27 Fast & Frugal Meals Plan
27 Simple and Frugal recipes to help you get dinner on the table in 20 minutes or less!
Simple Summer Meals
Fresh and delicious meals you make in 30 minutes or less for quick week night dinners.
Feed Your Family for $60 a Week
A week of simple meals you can make for around $60. Includes recipes and grocery list.
1 Week of Breakfasts in 1 Hour
Easy plan to double and prep three scrumptious recipes for easy breakfasts all week! Includes recipes, plan & grocery list.
Don't Miss Out!
Please Note: This is a digital download for you to print on your own. Once your payment is complete you will receive an email with your download link. LINKS EXPIRE IN 120 HOURS SO DOWNLOAD PRODUCT RIGHT AWAY.
Please use the contact tab in the top navigation bar to let me know if you experience difficulty downloading your files.