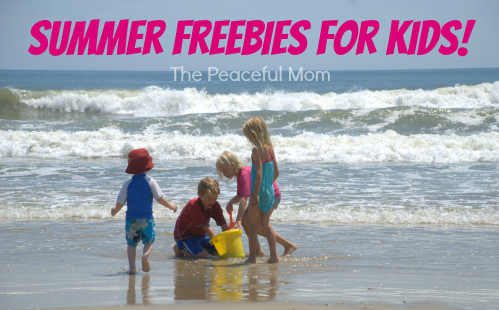 Summer Freebies for Kids
[Updated May 2, 2018] Want to have fun on a budget this summer? Check out these free (and cheap) summer activities to do with your kids (click each link for details).
Join 20,000+ Peaceful Mom community members and grab my Summer Plan & Prep Kit!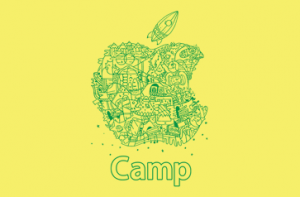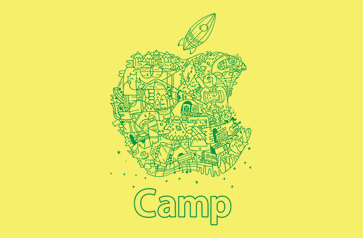 IN-STORE EVENTS
Apple Camp: For ages 8-12 Kids expand their digital creativity through hands-on projects with experts at Apple. Campers choose one of three tracks, then spend 90 minutes a day for three days at a local Apple Store immersed in the subject of their choice. Sign up to be notified when registration opens.
Today at Apple: Look up learning events at your local Apple store, on Saturdays Kids Hour is designed to spark imagination and creativity through fun, hands-on projects. Ages 6-12 welcome.
Field Trips for Teachers and Students: Grades K through 12 students can bring stories to life visually, express themselves musically, get started with coding, teachers can learn to integrate apple products into the classroom.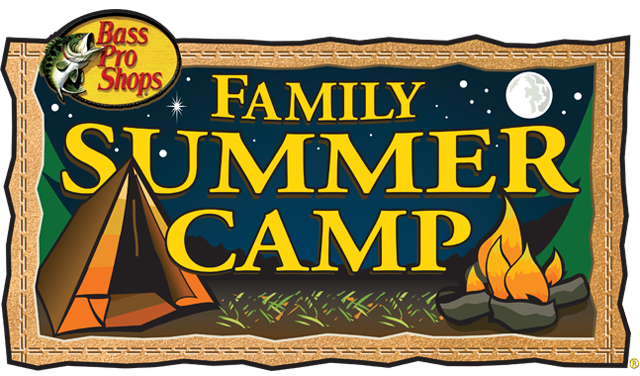 Bass Pro Shops Family Summer Camp: FREE camps include crafts, shooting gallery, casting pond, family workshops, campfire s'mores, photo, and merit badge workshops–all FREE! Please note that not all activities are available at all Bass Pro Shops. They have not yet opened registration as of May 1st 2018 so keep checking back/sign up for email to get information on this event.
Lakeshore Learning Crafts: FREE Crafts for Kids ages 3 and up every Saturday from 11 a.m.-3 p.m. Go here to find a location near you.
Lego Store: Every month, kids can build a free LEGO model in-store. Click HERE to sign up for the monthly event early since space and model quantities are limited!
Home Depot: Hosts Free Kid's Workshops one Saturday of the month- check the schedule for your local store HERE. Also they have Free Weekly Do-It-Yourself Workshops for older kids or parents including subjects like: Organic Gardening, Interior paint and drywall repair and more.

Michael's: While it's not free, activities are only $2 – $5 per child 3 and up. Reserve your child's spot at your local store Click here and select "Kid's Programs".
Hobby Lobby: Use the store locator HERE to find a store near you, then contact them to find out what classes are offered. Past classes have included sewing and art classes.
READING PROGRAMS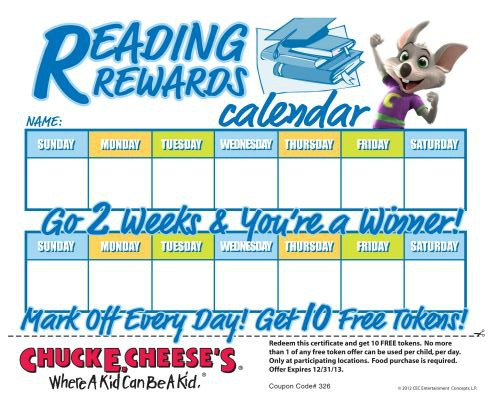 Chuck E. Cheese Reading Calendar: Keep track of your child's reading progress or other summer goals, then take the calendar in to receive 10 FREE tokens. Check with your local store to make sure they participate.

Half Price Books Summer Reading Program: The Feed Your Brain Summer Reading Program encourages children to read for at least 15 minutes a day throughout June and July. Once a child has read for 300 minutes, they can turn in their completed reading log to earn a free $5 Half Price Books Bookworm Bucks reading reward for the month.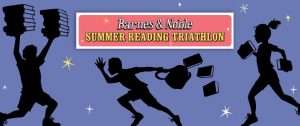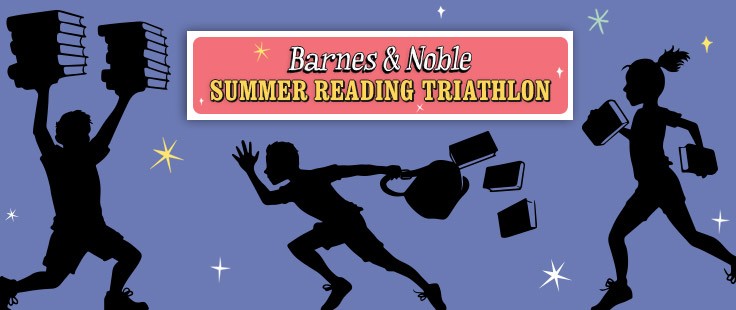 Barnes & Noble: Read 8 books this summer and turn in a reading log between May 15th and September 3rd, 2018 to earn a free adventure book! Click here for details.
Pottery Barn Kids: Every Tuesday at 11am there is a Pottery Barn Kids Story Time where members receive an official Book Club Passport at their first story time, plus a special FREE gift after attending five story times.
Sync Audiobooks: Teens age 13+ get two free Audiobooks per week from April 26th – July 25th, 2018. Please vet these books yourself before handing them off to your teens.
Check your local library for their reading program as well.
MOVIES
Megaplex Theaters  Kids Summer Movies: At participating Megaplex theaters buy a pass online or at the box office and watch 10 Weeks of movies for only $10. Movies start at 10am and Sensory Friendly showings start at 10:30am  Click here for more information.


Regal Cinemas Summer Movie Express program– Each Tuesday and Wednesday at 10 am, you can see a family-friendly movie for just $1. Click here for more information.
AMC Summer Movie Camp: For $4 your child can get admission to a kids movie and a KidsPack (includes popcorn drink and fruit snack) every Wednesday at 10am, see your local AMC's schedule for details HERE.
Paragon Theaters: Free Kids Movies Tuesday through Thursdays at 10am these are first come first serve, as always check with your local theater to be sure they are participating. Scroll down through promotions to find the free kids days flyer.
Harkins Theaters: Enjoy one movie per week for 10 weeks for less than $1 each movie. See the FAQ page for details HERE.
ACTIVITIES

Kids Bowl Free Program: Kids can  bowl 2 free games per day at participating locations, but you must pay for shoe rental. Click here for participating locations.
Kids Skate Free Program: Register and search for participating locations in your area.
OTHER ACTIVITIES
Geocaching:  With more than 2 million geocaching sites worldwide, let your kids find hidden treasures in their own communities. All you need is a phone or GPS. Get details here.
FREE National Park Days: Enjoy a day in the great outdoors by taking advantage of FREE National Park Days. Click here for a schedule of FREE Admission days.
Trail Link: Use Trail Link to find local trails where you can go hiking, biking, and more.
Free Fishing: Go fishing! Takemefishing.org has a list by state of free fishing days and you don't need a license to participate.
Target Community Events: Target hosts a variety of events in select cities. Click HERE and search for events in your city.
Museums on Us with Bank of America: Cardholders can get free visits on weekends to over 200 cultural and art institutions monthly. See website for details and participating locations.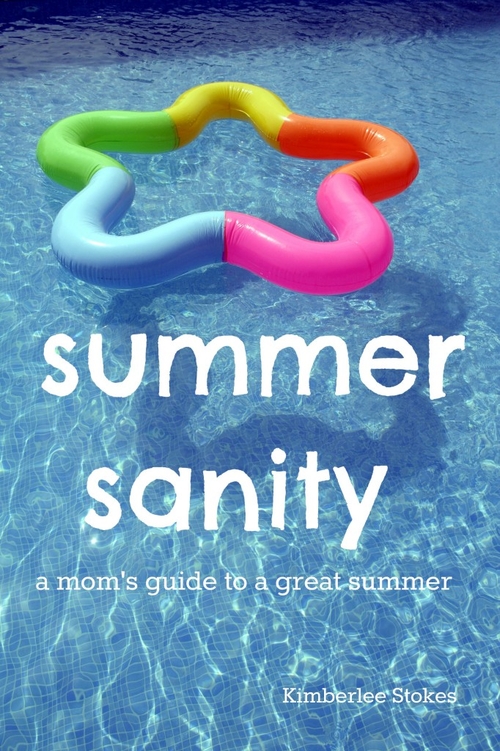 My e-book Summer Sanity: A Mom's Guide To A Great Summer is filled with inexpensive and creative ideas to help you stay organized and have fun with your kids on a budget.
Click here to read more and get your copy!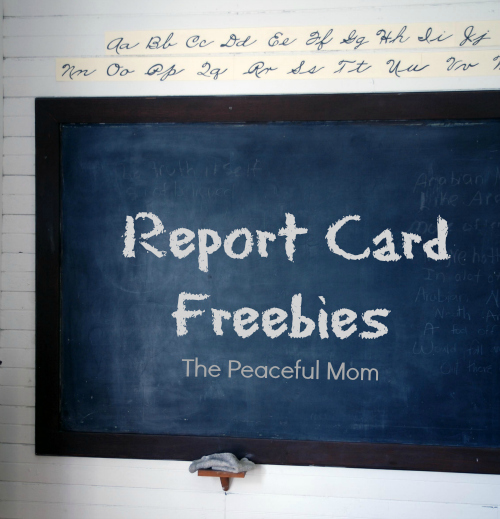 Be sure to also check out my Report Card Freebies List here!
SaveSave
SaveSave
SaveSave
SaveSave
SaveSave