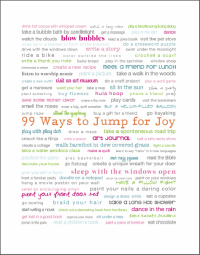 Need more joy, peace and purpose in your life?
Subscribe to my free Weekly eNotes and print my exclusive 99 Ways to Jump For Joy Mini Poster!
Simply enter your best email address, confirm your address in the email that is sent to you and you will receive a link to the poster!