Quick Links
-Purchase the planner HERE.
-Join our 30 Days to Organized Family HERE.
-Printing Instructions for Digital Download Version
What Is the Joyful Life Planner?
The Joyful Life Planner is a quarterly undated planner that you can start at any time, which helps you plan step-by-step so you can accomplish what's most important. The Planner includes:
Quarterly Evaluate & Celebrate section to review and celebrate your progress.
Action Plan to break down your goals into do-able steps.
Monthly Vision Board to visualize what you want to accomplish.
Weekly Plans to record your memories & accomplishments and plan your priorities so they actually happen.
Bonus Pages at the end of the planner to record "100 Things I'm Thankful For". Use these pages throughout the year to record blessings and happy happenings for which you're grateful to stay focused on the positive aspects of your life.
How to Use the Joyful Life Planner
The Joyful Life Quarterly Playbook and Planner is a research-based planning system which will enable you to focus on your top priorities and use your time effectively to live out those priorities.
But the planner only works if you use it, so make it work for you. If there are any sections that seem overwhelming, skip them! Use what fits your lifestyle and habits.
Quick Planner Tutorials:
Tips & Inspiration for Your Planning Journey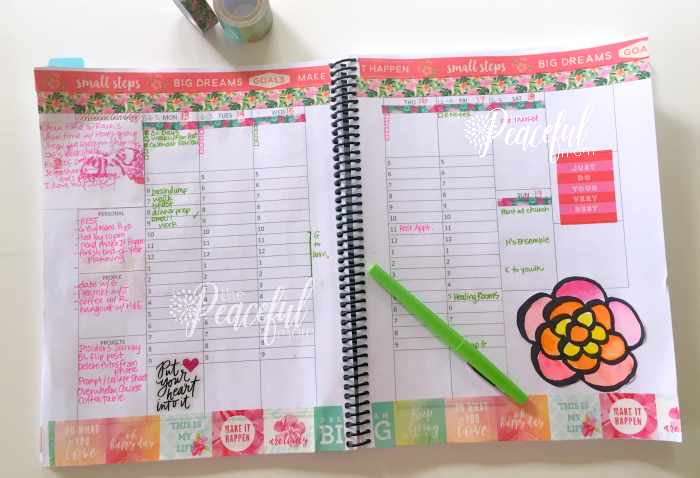 Favorite Planning Goodies
Papermate Felt Tip Pens – to write and decorate … Because COLOR!
Pilot Precise V7 RollerBall Pens – smooth writing for notes and journaling
Archival Ink Pads – stamp with ink that will last over time
Dymo Label Maker — a fun way to add dimension to your pages.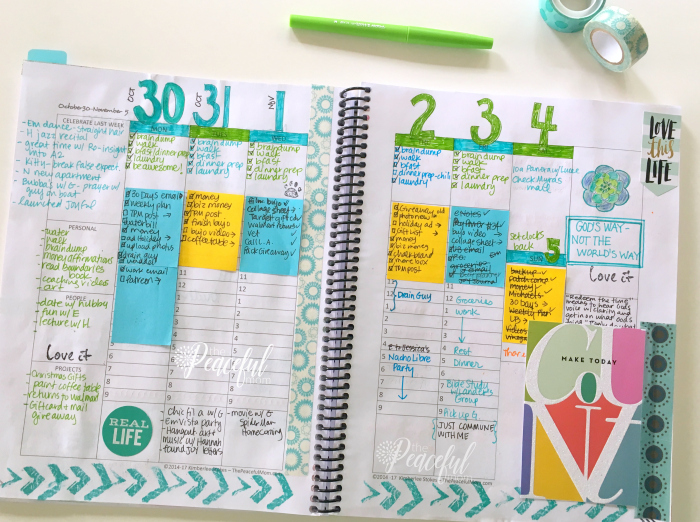 1.5″x 2″ size Post-It Notes — these fit perfectly within the columns to add to-do lists and notes when I don't want to use the hour-by-hour scheduling.
Additional Resources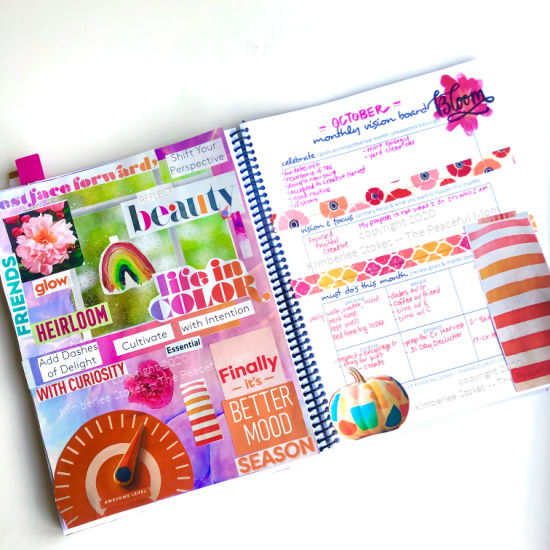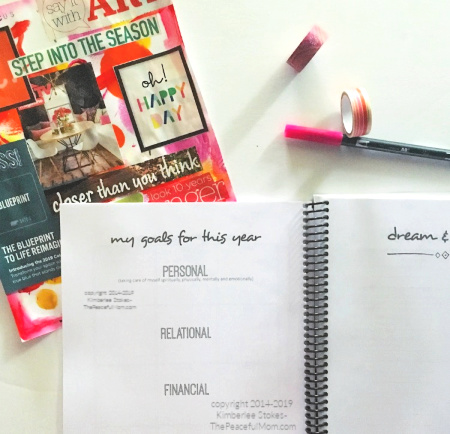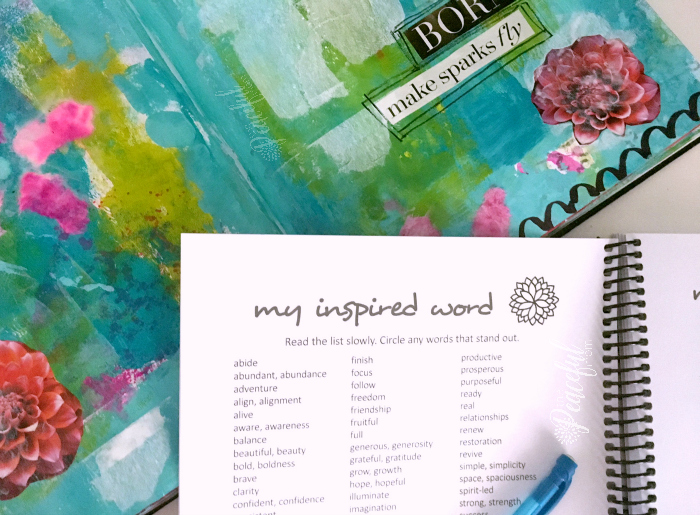 Click HERE to see more about how I use the planner.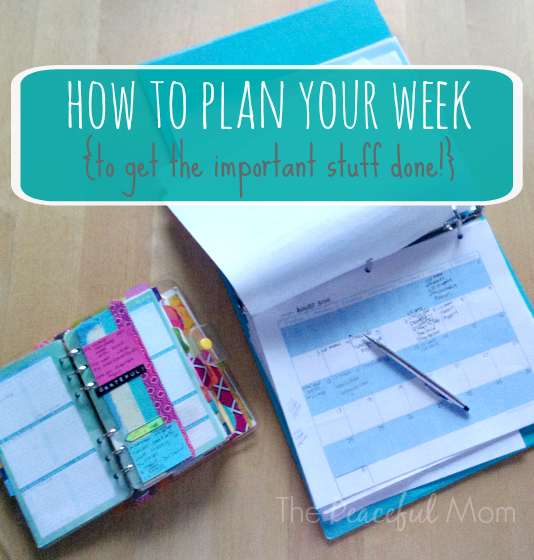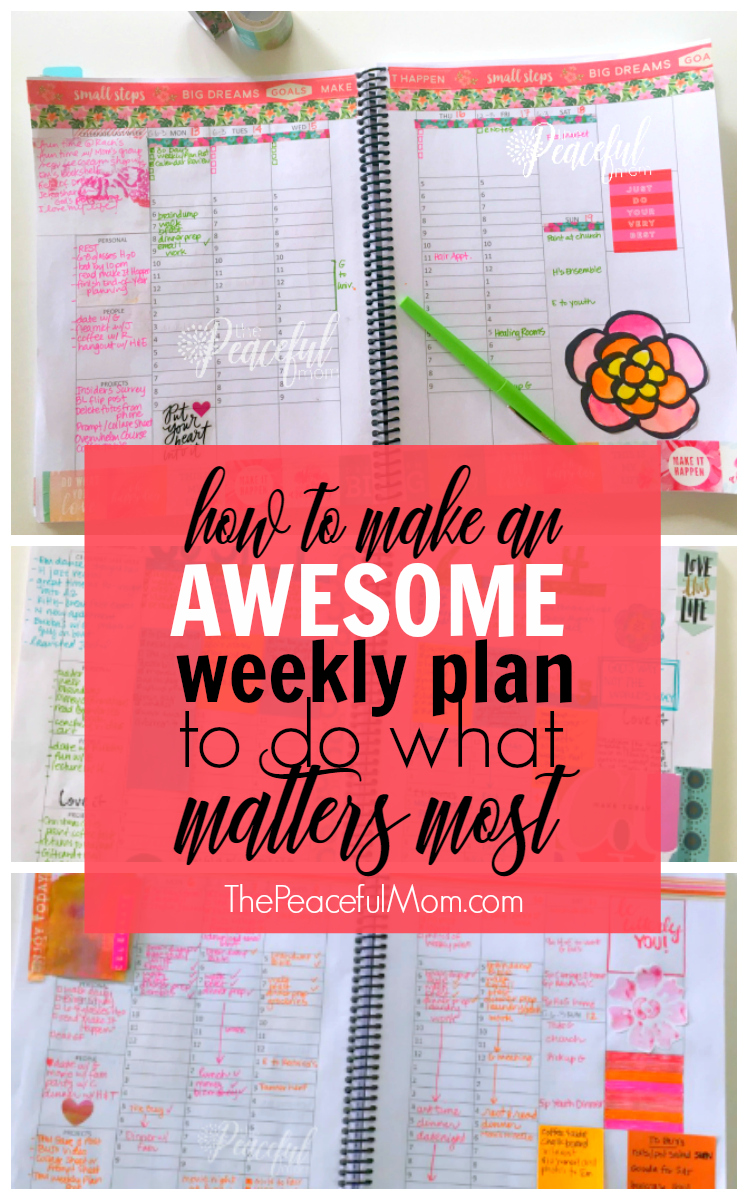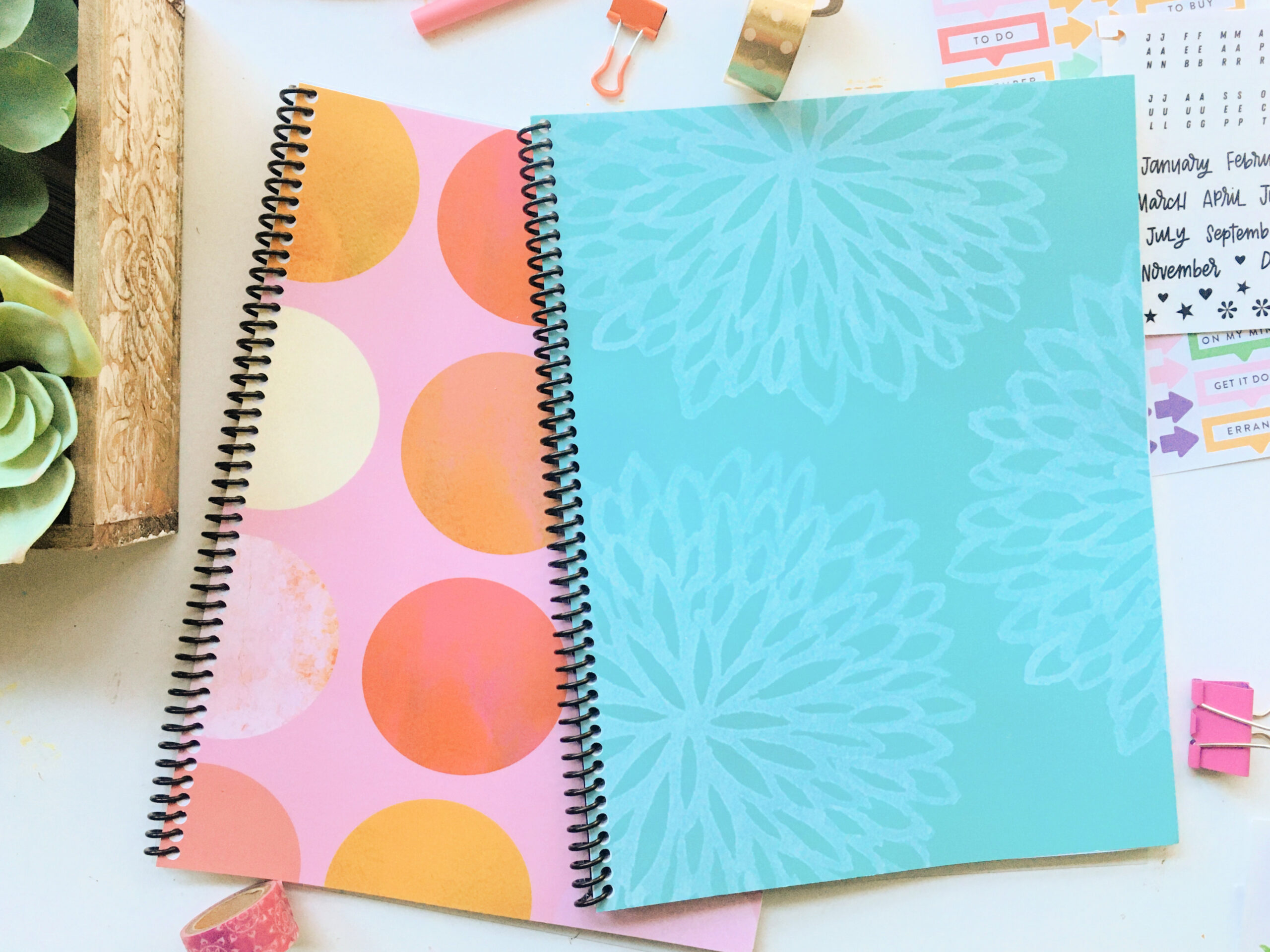 Purchase the planner HERE.
I would love to hear how the Joyful Life Playbook and Planner works for you, so please click HERE to send an email and let me know. 🙂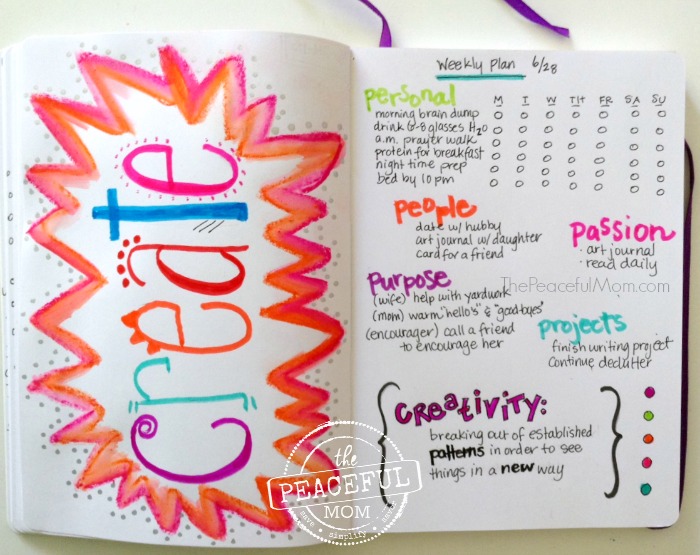 Happy Planning!

Want a simpler life?
Join our simplifying, organizing, life-changing community!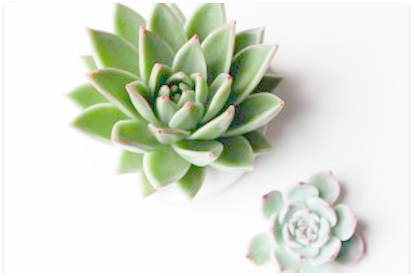 Click here to join The Peaceful Mom Community!
Get weekly encouragement & 10 Minute Organizing Tips
PLUS access to our Organizing and Printable Library including:
10 Minutes a Day Declutter Calendar — focus on one small area each day of the month
Organizing Printables – to organize your life one baby step at a time
Monthly Gifts – because who doesn't love a surprise?

You May Also Enjoy: