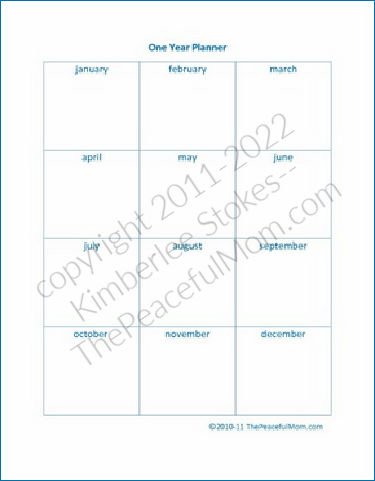 Use this printable Yearly Planner Page to see all your major events for this year at a glance.
I use the One Year Planner to write upcoming events like graduations, weddings, birthdays, vacations and holidays so that I can view at a glance the busier times of the year. I then try to plan events that are flexible (such as doctor and dentist appointments) during less busy times.
You can also use the One Year Planner to remind yourself of tasks that need to be done seasonally like taking winter clothes from storage, shopping for bathing suits in April, spring cleaning, etc. or to plan your finances for the year.
Cheering You On!