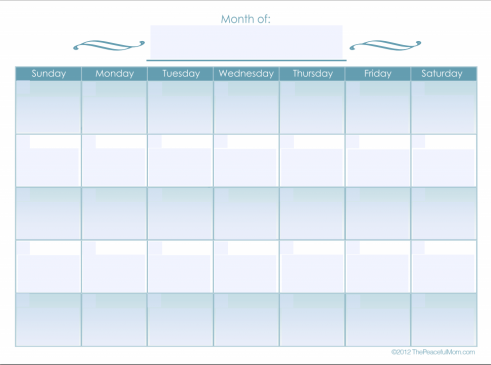 Good news! The Peaceful Mom Monthly Calendar is now customizable! Use this calendar to plan your family's activities, your meals, your bill payments, whatever you need to keep track of.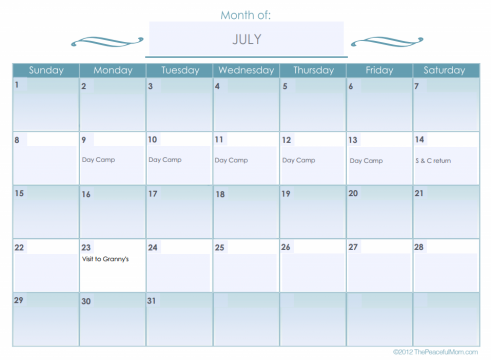 To edit the form, click here, then click the save icon in the gray bar on the lower right hand side. This will open up a dialog box. Type in your information and print, or save it to your computer by clicking "Sign" in the top right corner and then "done signing".

Join the 30 Days to Organized Community for:
weekly tips and inspiration plus a

10 Minute Decluttering Tool Kit

30 Days to Organized Planner
Click here for more ORGANIZING TIPS!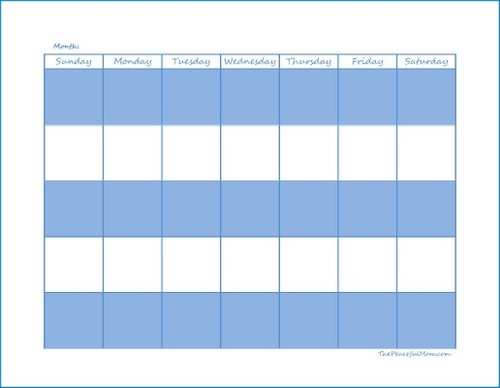 You can also print this FREE Blank Monthly Calendar.
 (You will click once to go to the download page, then click again to print.)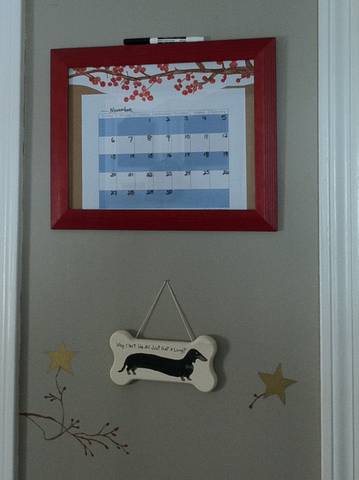 Frame it to use as a dry erase board
like Reader Jennifer did
or just stick it on the fridge!
Use this planner to keep track of appointments, menu plan or use it to plan your blog posts for the month. (Click here for more blogging planners!)
Click here for more ORGANIZING TIPS!