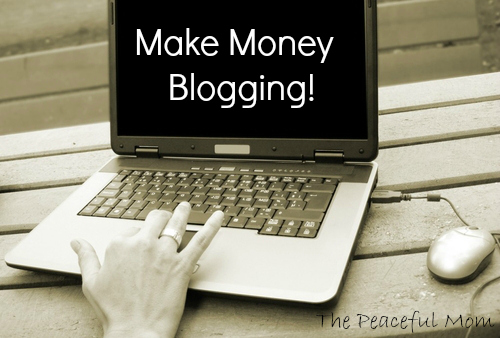 Want to make money blogging?
The best way to make money from blogging is to build your traffic by writing excellent content and developing a relationship with your readers. It takes time but if you are consistent and committed to the work you can make money.
These are just a few of the ways you can make money blogging:
Use Ad Networks
Ad networks offer ads which you can post on your blog and earn money when readers "click through" and take action on an offer. The most popular ad networks are Google Ads and the Thrive Network. The amount you make will be determined by the amount of traffic you have and whether or not the ads are a good fit for your audience.
Use Affiliate Marketing
Another way to make money from your blog is to advertise products for other companies and make a percentage of your sales. Some of the companies that I use (click each company name to sign up):
Escalate Media –  Escalate provides coupons and affiliate offers that may be of interest to your readers. Payment is always made within 15 days for the previous months sales.
My Savings – Similar to Escalate but they have some unique offers and higher payouts on some offers.
Share A Sale – Sign up with companies in the Share A Sale Network and earn a commission on sales and leads generated by your blog.
Izea – Write sponsored reviews and posts for brands. Pay starts at $5 per post but increases as your traffic increases.
Amazon.com
 – Promote products and receive a percentage of your sales.
The best plan is to be selective about the offers you post. I do not post any offer on The Peaceful Mom that I would not personally use, unless I think it represents an exceptional value for my readers. Reader trust is more important to me than the fact that I can make a few dollars selling something.
Sell e-Books
Another great way to make money is by writing e-books. The most economical way to create an e-book is to write it yourself and publish it as a pdf. You can read Amy's series How To Write An Ebook here for a step by step tutorial. Once the book is written, you can set up a sales page on your blog and refer readers to it through a side bar ad. See my ebooks here.
Create Your Own Products
You can also offer other products and services from your blog. If you're great at math, offer tutoring. Good at organizing? Offer personal organizing services. You can check out my Personal Coaching page here as an example of how to set up your sales page.
Making money blogging may seem easy, but it does require some hard work and consistency. Try some of the avenues listed above, but remember that your content is what matters.
*This post contains affiliate links.
You May Also Enjoy: