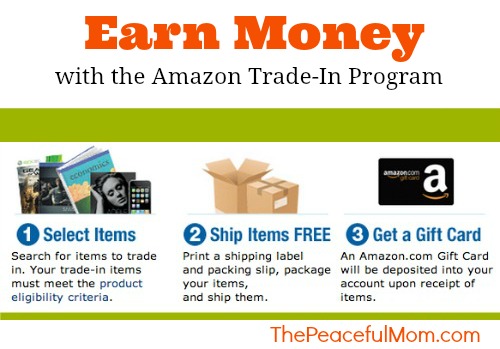 Make Money: Use the Amazon Trade-In Program
*Affiliate links are included in this post. Read our disclosure policy here for more information.
If you have extra items lying around the house and would like to make some extra money, why not try out the
Amazon Trade-In Store.
5 Easy Steps to Use the Amazon Trade-In Program:
1. Gather Items – Look around your house for dvds, books and video games. Amazon also accepts text books, video game consoles and accessories, and electronics.
2. Search the Amazon Trade-In Store – Click here to find your item and check the price. If you think the price is fair, click through to verify the condition, title and price.
3. Print a Shipping Label – Follow the steps to print a postage-paid label for UPS (take your package to a UPS location) or for the U.S. Postal Service (give your package to your mail carrier or drop it at the post office).
4. Ship the Item – Send your item as soon as possible. When Amazon receives it they will verify that it is eligible and in the condition you stated. Unacceptable Items
will be returned at Amazon's expense, but you will not receive credit for the returned item(s).
5. Receive Your Credit! – After Amazon receives and approves your item, they will issue your Amazon credit which can be used to purchase anything on Amazon.
Using the trade-in program is super simple, and a great way to receive credit that you can use to purchase Christmas gifts!
Click here for more easy ways to make extra money.
We're in this together!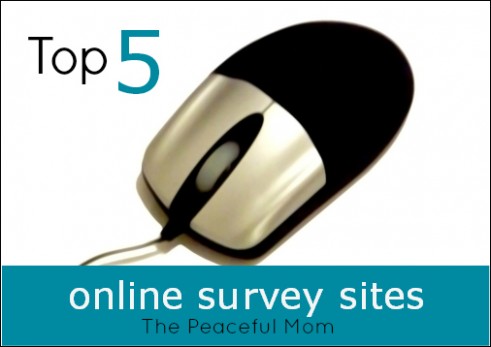 Earn Money Online!
Click here for a complete list of The Peaceful Mom's recommended survey sites.