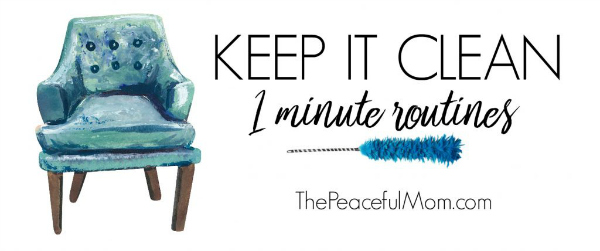 Hey!
Thanks for checking out these resources for Routine #3.
To see the videos, sign up for the 1 Minute Routine Course HERE.
DIY Shower and Tub Cleaner
If your shower isn't clean right now, use this powerful DIY cleaner:
You Will Need
a spray bottle
1 part Dawn dishwashing liquid
1 part white vinegar
1 -2 cups of white vinegar and Dawn should be sufficient for most jobs.
Instructions
Heat vinegar in microwave until hot and pour into spraybottle.
Add the Dawn dishwashing liquid to the spray bottle.
Place the lid on the bottle, tighten it, then gently shake to mix the vinegar and Dawn.
To Use
Work in a well-ventilated bathroom (open a window or turn on the exhaust fan in your bathroom) because this solution has a very strong smell.
Spray liberally around your tub and/or shower. Let the mixture sit for 30 minutes to an hour, then scrub (if needed) and rinse well with warm water. (Make sure there is no residue to prevent slips and falls in the shower/tub.)
You can read a more descriptive post with photos about this cleaning solution HERE.
Additional Resources
(Affiliate links below.)
Tap HERE and check the From My Home section of my Amazon store
for links to the squeegees like I use in the video.
Another Squeegee Option
Share the 1 Minute Routines Course with Your Friends!
Tap HERE to share with your friends on Facebook!
We can do this!

Want a simpler life?
Join our simplifying, organizing, life-changing community!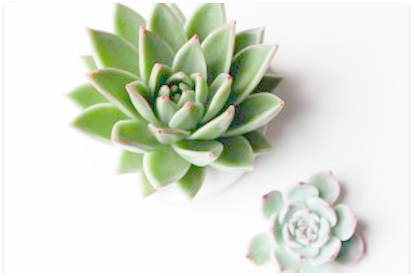 Click here to join The Peaceful Mom Community!
Get weekly encouragement & 10 Minute Organizing Tips
PLUS access to our Organizing and Printable Library including:
10 Minutes a Day Declutter Calendar — focus on one small area each day of the month
Organizing Printables – to organize your life one baby step at a time
Monthly Gifts – because who doesn't love a surprise?