Do you feel directionless and you

rarely accomplish your real goals

?
Do you feel like you're

missing what's truly important

?
Are you tired of just

surviving day to day

?
You can live a focused, beautiful, happy life!
(Even after the dumpster fire that is 2020!)
2021 Cover Reveal Coming Soon!
Life has changed. There's no denying it.
But you are NOT powerless.
You CAN live an intentional, happy life in the midst of these challenges!
IMAGINE:
*Knowing for sure what's important.
*Feeling calm and at peace every day.
*Living from your true self.
*Actually achieving goals that matter.
The Joyful Life Quarterly Playbook is the genius organizing tool you need!
Order your playbook and planner now
& start living your best life!
Planner is undated so you can start at any time -- like right now. :)
"Don't just dream about the life you want. Make it happen!"
In order to live your best, most intentional life you need three things:
1. An easy way to decide exactly what you want.
2. An awesome plan to get what you want.
3. A way to break your plan into simple steps you can incorporate into your everyday life.
The Joyful Life Playbook gives you all three in a simple system to keep track of EVERYTHING and ensure that you're doing what matters most.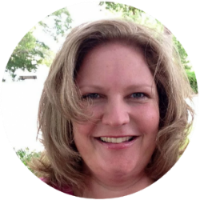 Kimberlee StokesThePeacefulMom.com
I give you permission to live life based on YOUR values and to make time for YOU a priority!
I'm honored to have you consider the Joyful Life Playbook & Planner to help you do what's most important to YOU so you can live a life you truly love this year.
As the founder of the popular website ThePeacefulMom.com where I've helped hundreds of thousands of women get organized and love life. I'm passionate about helping women just like you to maximize their time, money, space and relationships.
I also know what it's like to be busy trying to juggle marriage, motherhood and making money. I understand how overwhelming life can be at times -- especially now.
For the past five years, I've used a unique planning process that has radically transformed my happiness, time management and productivity -- and helped me to live a life I truly love.
I want to share this life-changing process you.
But don't just take my word for it:
I find that as the year is coming too swiftly toward its close I am already putting things on the calendar for 2019. Doing so has reminded me of how grateful I am for the Joyful Life Planner.
I was intrigued with the ideas and layout, not to mention the creativity, in the different sections at the beginning of the 2018 Planner.
The Joyful Life Playbook has become my constant companion this semester, as I have used it to plan out homework schedules, work hours, family time, weekends away, and Sabbath rests.
I am so very happy with the design of your Planner, and love that you've done the evaluate/celebrate/thankful/goals/action plan sections for each quarter in this year's version of the planner. Thank you for putting your gifts to such great use and blessing others with the fruits of your talented labors.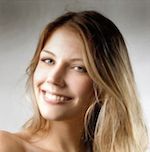 Tammy
Joyful Life Playbook Raving Fan
Use this genius tool book to live the joyful, purposeful life you deserve!
---
With the
Joyful Life Playbook

you will:
Gain Clarity
Determine your true priorities so you can truly live your best life, not simply exist from day to day.
Stay Focused
Maintain your focus so you can manage your time well and accomplish your top goals.
Feel Happier
Create a weekly plan that enables you to do what's most important AND take care of yourself.
What Other Joyful Life Playbook raving fans have to say:
"I'm so excited ..."
"I'm so excited! Thank you Kimberlee for all the effort you put into designing this. It really has helped me to have a balanced perspective on my 2017 and look to 2018 with an open mind."
- Rhiannon (Joyful Life Playbook Raving Fan)
"It happened because it was in my planner..."
"I used the Joyful Life Playbook to evaluate 2017 and plan for 2018. I'm super excited!! I have my big picture goals, my steps to get there and my bite-size action steps all planned out and I incorporate those into my weekly plan so I make sure my time is going towards meeting my goals.
We had our first family meeting tonight and have planned some fun activities for this weekend. It happened because it was in my planner.
- Michelle (Peaceful Mom Reader and JLP Fan)
"Love the Review Sections ..."
"I love the review section in the very beginning -- it's super thorough! The weekly "things to celebrate" and then the weekly goal boxes make sure that I'm staying on track with my goals and not losing them in the busyness of the week. Thanks!"
- Brenda (Joyful Life Playbook Raving Fan)
"Everything I need in one place ..."
"The Joyful Life Playbook contains everything I need - setting goals, the scheduling, etc. I also like the sections to celebrate your achievements and reflect on the past week. I don't do that very well and this will help me to implement that."
- C. (Joyful Life Playbook User and Fan)
"SO much more than a planner ..."
"I've tried the "Mom" planners complete with tear out shopping lists, then I tried to be Techno Mom and use apps and Google Calendar, which have abysmally failed me.
I realized that I have always been a list maker, but my lists were everywhere. It was time to have ONE place where I could find all my lists and thoughts.
As I paged through the Joyful Life Planner I realized that it was so much more than a planner. It was asking questions that I needed to answer like "What are my values? What deserves my time and effort?"
There are plenty of prompts like the must do's this month "categories for personal, people, passion, purpose, projects and events. (Ooo, almost complete alliteration!)
The
calendar is undated which is perfect if you miss a week, you don't end up with wasted dated pages and the guilt that can bring! Planning isn't perfect and you are encouraged to evaluate and celebrate as you go along.."
- Beth (Joyful Life Playbook Raving Fan)
Your Complete Organizing and
Simplifying System for the New Year.
"Simple steps to a brilliantly organized & joyful YOU!"
FEATURES:
Start or Re-Start Any Time with the Flexible UNDATED Weekly Plan Format that Provides Gentle Structure.
Identify Your Top Priorities and Goals with Insightful Exercises in the Evaluate Sections.
Adjust Your Focus as Life Changes with QUARTERLY AND MONTHLY REVIEWS.
Carry Your Planner Anywhere with its Lightweight Coil Binding For Portability (print version).
Express Yourself Creatively with Interior Black and White Pages.
Plan, Think, Dream, Doodle and Record Memories with the Flexible Spaces in Each Weekly and Monthly Spread.
Packed with Everything You Need to:
Decide Your True Priorities
Thought-provoking questions help you determine your values and top priorities in multiple areas.
Reflect On The Previous Month & Quarter
Guided exercises enable you to gain perspective on where you've been.
Choose a Powerful Theme Word.
Insightful process guides you to a theme word that motivates and centers you.
Envision the Month Ahead.
Thoughtfully designed vision boards enable you to visualize what you want to accomplish.
Plan Your Week Like a Boss.
Unique format and undated plans provide gentle structure yet allow for creativity and flexibility.
Create a life you love!
Join thousands of women and live the life God created you to live —
no matter what your circumstances.
Don't Miss Out!
You Deserve a Joyful, Purposeful Life.