You need peace.
You need clarity.
You want to live more beautifully and purposefully in spite of your circumstances.
We've been through a lot the past few years, and that's taken a toll on each of us.
But let me share a secret way you can feel better in just a few minutes a day:
The 3 Minute Power Journal
Benefits of Journaling
You're probably aware that journaling has many scientifically proven benefits. Let me share just a few.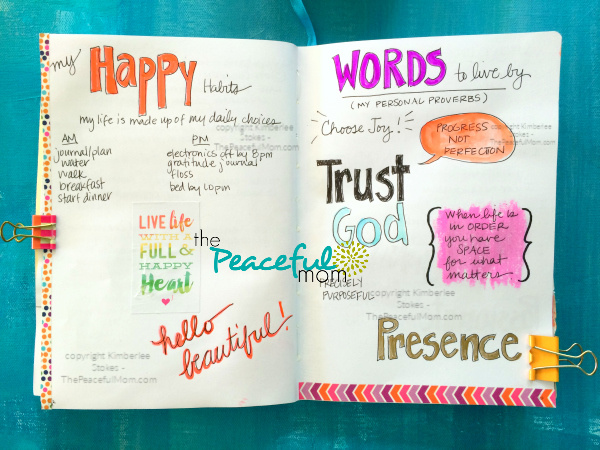 Improved Physical Health
James Pennebaker, a psychologist and researcher from the University of Texas at Austin has found that regular journaling strengthens immune cells, called T-lymphocytes. He believes that journaling about stressful events helps you to better cope reducing the impact of the stress on your health. Other research indicates that journaling decreases the symptoms of asthma and rheumatoid arthritis.
Increased Energy and Happiness
In a study conducted by American researchers (Emmons and McCullough, 2003), one group of young adults was asked to keep a daily journal of the things in their lives for which they were grateful. The second group wrote about things that annoyed them or reasons that they were better off than others. Those who kept the gratitude journal showed greater increases in enthusiasm, determination and energy than those in the second group.
Better Sleep
According to a study published in Applied Psychology: Health and Well-Being in 2011, writing in a gratitude journal helped participants sleep better and longer. And who doesn't need better sleep?
But who has time for daily journaling? Journaling requires lots of time and it's just one more thing to add to the to do list, right?
Well, I actually have a very simple and quick solution for you (and a printable).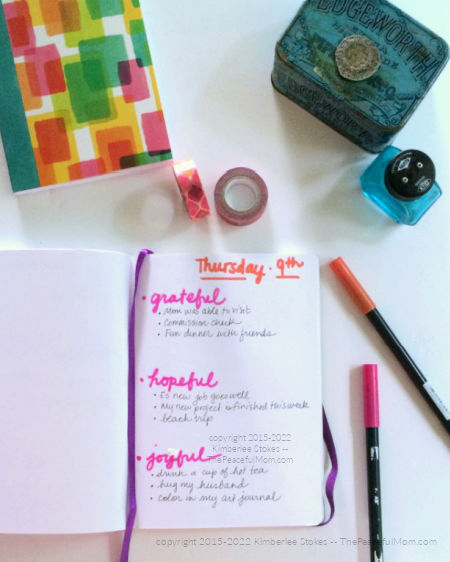 The 3 Minute Power Journal is a concept that I created to help you start the practice of journaling with minimal commitment.
You need just:
3 Minutes
3 Words
3 Phrases
How the 3 Minute Power Journal Works
3 Minutes
Much of our procrastination with tasks that we know we need to accomplish is that they seem too difficult or too time consuming to implement, but we can overcome that procrastination by breaking our goal into teeny tiny steps. The 3 Minute Power Journal does just that.
You commit to spending only three minutes as soon as you wake up to complete the simple steps — a small amount of time, but with huge benefits.
3 Words
The 3 Minute Power Journal is centered around three basic words: "grateful", "hopeful" and "joyful". Focusing on these three uplifting and inspirational words will give you a positive start to your day and enable you to focus on what's important.
3 Lines
For each of the three focus words you write three simple phrases. Under"grateful" write three things you are thankful for. Under "hopeful" write three items that you would like to see happen and/or are praying for.
Beneath "joyful", write three tiny ways that you can increase your happiness today. For example: drinking a cup of hot tea, spending 5 five minutes petting your dog and buying yourself flowers. You could also write a task that you could accomplish that would make you happy.
You can easily create the 3 Minute Power Journal format in your own notebook as I have in the photo above using this journal. (
I also really love these dual brush pens.)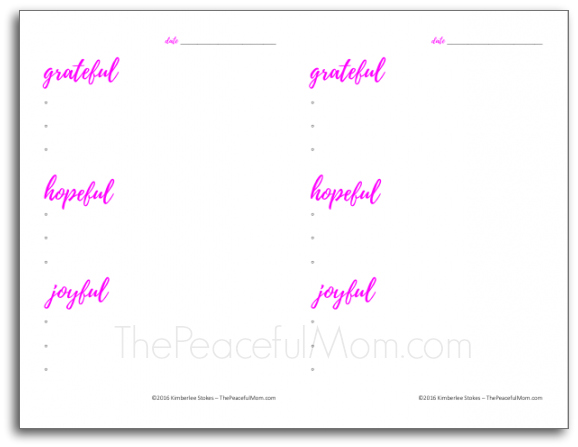 If you lack artistic skills and would like a bit of a guide, I have created the 3 Minute Power Journal printable for you. Simply print it front and back then fold it in half to create your own journal.
Tap HERE to join The Peaceful Mom Community and grab your FREE 3 Minute Power Journal!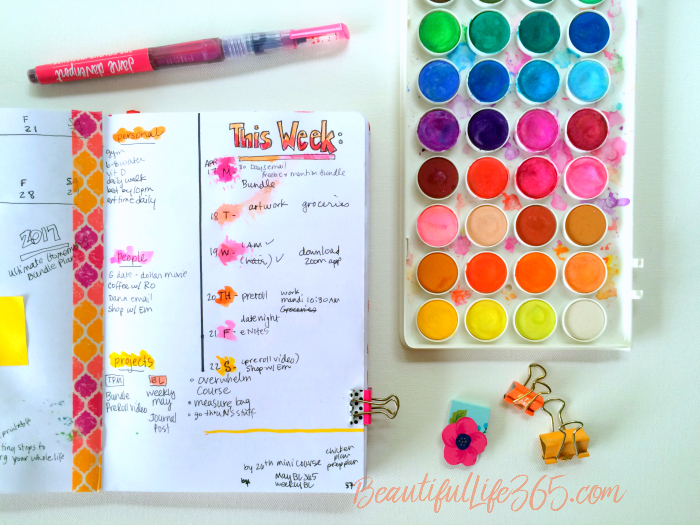 You May Also Enjoy: