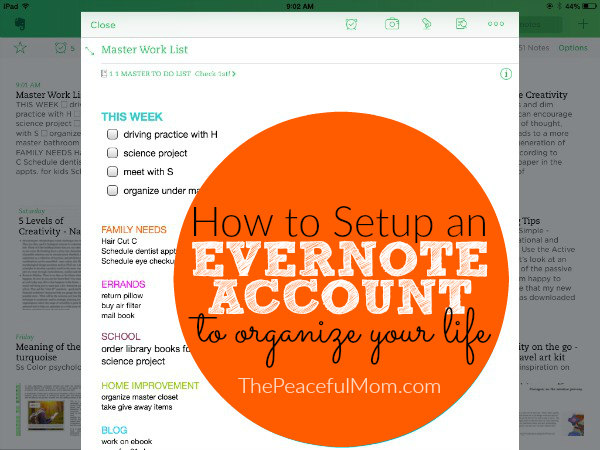 Evernote is a life saver — literally because I have some emergency information stored in there — but also because it's a simple way to organize all the pieces of my life. If you haven't started using it yet, let me share how to sign up for Evernote.
How to Sign Up For Evernote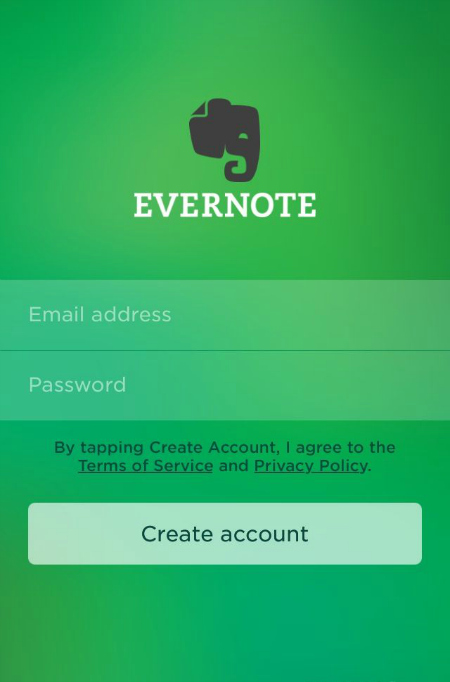 Enter your best email address in the text box and click "Sign Up".
Note:  If you don't want to use your email address as your account name, click "Change" and follow the  instructions.
Evernote checks username availability as you type (usernames are not case-sensitive). If the username is available, the word "Available" appears below the username field (other word).
Type in a Password.
Next you're taken to the "Almost There" screen where you will need to enter a password. Your password must be 6 to 64 characters and may contain letters, numbers and punctuation, but no other symbols. Spaces are not allowed.
Try to choose a strong password because you will end up keeping important information in Evernote and you'll want to protect it.
Click "Agree".
After you enter your password, the license agreement appears. Read it (or ignore it if you're like most people) and click "agree".
Download & Run the App.
At this point you will need to download the application.
On a Mac: Drag the Evernote icon to the Applications folder. Once you see the message that the application has downloaded, click "Open".
On a Windows PC: The Evernote executable file should start downloading itself, but if not click the download icon to begin installation.
Click "Run" to start the installation and wait for the application to install.
Confirm Your Account.
A confirmation screen will appear listing your Evernote e-mail address and asking you to confirm that you want to create the account. Click "confirm registration."
(If you don't already have the Evernote software, you can click Download Evernote in this screen to download the software.)
Check Your eMail.
Evernote sends an email to the address you supplied in Step 2.
Save the email in a permanent folder in your e-mail program so you can conveniently open it in all your web browsers and on all your devices or bookmark the login page in your web browser.
Confirm your identity.
When you click the link in the confirmation email, you see the welcome screen. Your registration is complete, and you can click the link shown to go Evernote.
Login
Click "Sign In", then enter your username and password. You can also check the "Remember Me for a Week" box if you don't want to reenter your password on this computer. Note: Never check this box when you're working on a public computer.
Click HERE to see how I use Evernote to organize my life.
You can do this!

Want a simpler life?
Join our simplifying, organizing, life-changing community!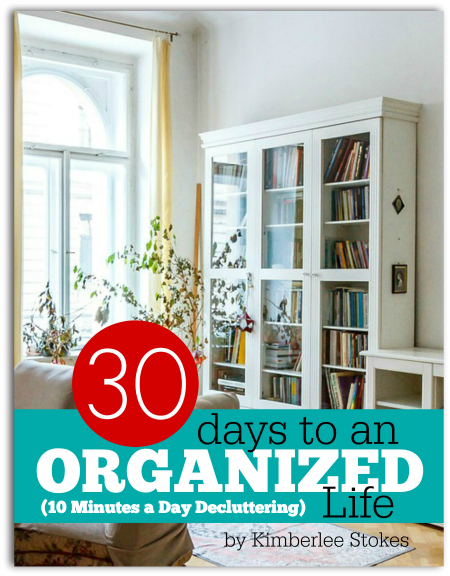 Click here to join the 30 Days to Organized Community!
Get weekly encouragement and real-life strategies to organize your life PLUS receive a FREE 10 Minutes a Day Decluttering Tool Kit!
You'll receive:
10 Minutes a Day Declutter Calendar — focus on one small area each day of the month
50 Ten Minute Tasks – to organize your life one baby step at a time
10 Minute Task Calendar – blank calendar to fill in your own 10 Minute Tasks