Learn How to Save Money on High Gas Prices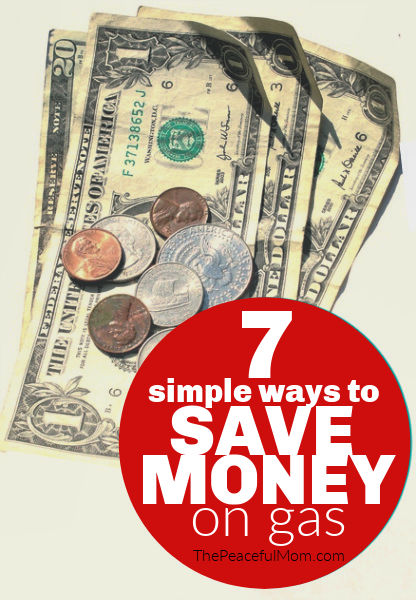 We're all struggling with inflation right now, but especially on groceries and food. Today I'm sharing how to save money on high gas prices because every little bit of savings helps, right?
How to Save Money on High Gas Prices
These tips will help you save the most on gas.
Fill up at the best time.
Generally speaking you'll get more gas in your tank if you fill up in the early morning when the gasoline in the underground tanks is coolest and most settled.
Make sure to not fill up when there's a tanker filling the holding tanks as this stirs up the bas and can affect gas flow at the pumps.
It's best to fill up when the tank is half full, and you may want to track the days your local stations raise their prices. Some studies have shown that Fridays and Sundays are the best days for the lowest price.
Use store fuel rewards and discounts.
Check to see if your local stores offer fuel rewards for purchases. Stores like Kroger, Sam's and Costco all offer rewards or discounts.
Some gas stations also offer fuel rewards programs so you can pay less at the pump.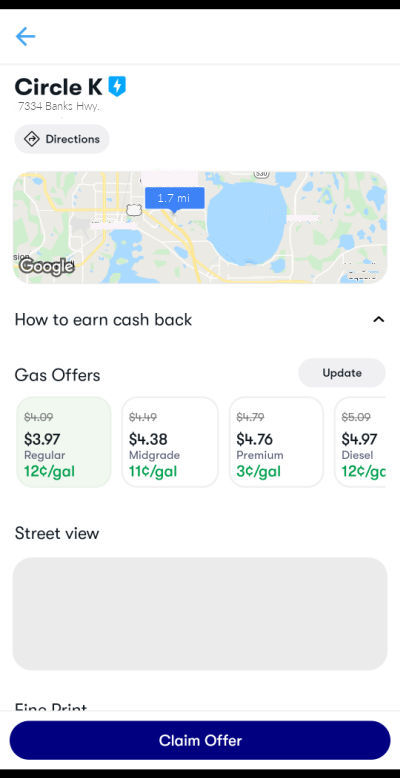 Use a cash back app like Upside.
The Upside app is super simple to use and can help you save up to $.45 per gallon. Just submit your receipt on the app and get cash back which you can cash out in the form of cash or gift cards. We get the cash and put it back into our budget for more gas.
Get the Upside app HERE and use code AFF25 to get an extra $.25 off your first purchase.
Read details about how to use Upside HERE.
Batch your errands and opt for delivery when appropriate.
Group your errands on one day and use the most efficient route. You may find that it's cheaper to have items delivered rather than driving to shop.
Get credit card cash back for gas.
I hesitate to share this method because we're not fans of credit card use, but you may find that a credit card offers a pretty high cash back percentage and if you are faithful to pay the balance off each month this can save you some money.
Use the Gas Buddy app to research prices near you.
Always check the prices near you if you aren't using the Upside app mentioned above. Gas Buddy can help you efficiently check those prices before you head out to fill your tank.'
Maintain your vehicle well.
Keep you car maintained well, especially air pressure in your tires.
You should also regularly rotate your tires and keep your oil changes up to date.
I've also heard that using cruise control can save you about 10% on fuel economy.
I would love to hear your ideas for how to save money on high gas prices these days. Leave a comment. 🙂
Cheering You On!

Want a simpler life?
Join our simplifying, organizing, life-changing community!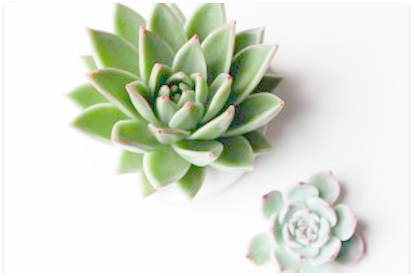 Click here to join The Peaceful Mom Community!
Get weekly Money-Saving & 10 Minute Organizing Tips
PLUS access to our Organizing and Printable Library including:
10 Minutes a Day Declutter Calendar — focus on one small area each day of the month
Organizing Printables – to organize your life one baby step at a time
Monthly Gifts – because who doesn't love a surprise?

You May Also Enjoy: