Learn how to plan your week to get the important stuff done.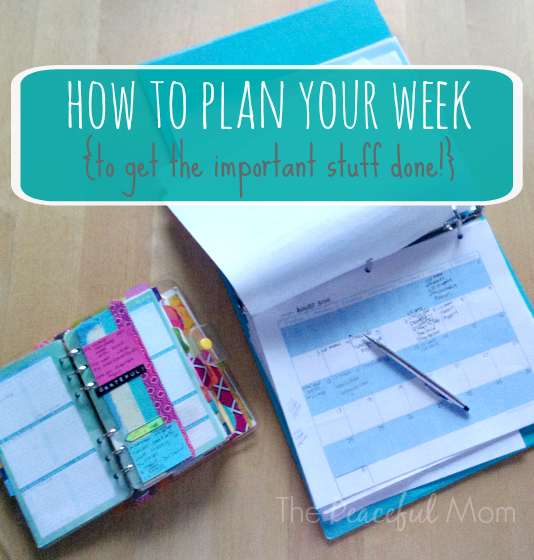 Get Organized! Learn how to plan your week.
Your life is busy (mine too!), and if we're not intentional with how we spend our time, the truly important people and tasks are pushed to the side for those tasks that seem urgent. I've found that a weekly plan is an essential tool to living purposefully, and today I'm the specific details of how to plan your week.
Most of us use a daily to-do list (even if it's only in our heads), but weekly planning gives you the added bonus of perspective. Rather than simply doing the most urgent tasks on your to do list, with weekly planning you can make sure you spend time on the tasks that move you toward your long term goals so you can make your vision a reality.
How to Plan Your Week (to get the important stuff done!)
Use this step-by-step list to learn how to plan your week so you can spend time on what's truly most important to you. Using a weekly plan will truly change your life.
Set a Planning Time
You know how you should make a yearly "health" appointment with your doctor to make sure everything is okay?
Well, you need to set a weekly "health" appointment with yourself so that you can assess what's going right, what needs an adjustment and what you need to focus on for the upcoming week.
Organizing doesn't happen by accident. If we don't choose how we will spend our time, we end up being hijacked by all the many distractions around us — and we may even live our lives according to others' priorities rather than our own.
I've found that the most effective way to live out my true values and priorities is to make a 10-15 minute appointment with myself every week to pray, think and plan. Scheduling a consistent time to plan each week will create the habit of planning, which will make it even easier as the weeks go by.
I find that Saturday mornings are the best time for me to plan my week, but you should find the time that works best for you, then schedule it on your calendar and make it happen!
*Find a consistent time each week when you can have 10-15 minutes alone with your planner/calendar and your thoughts.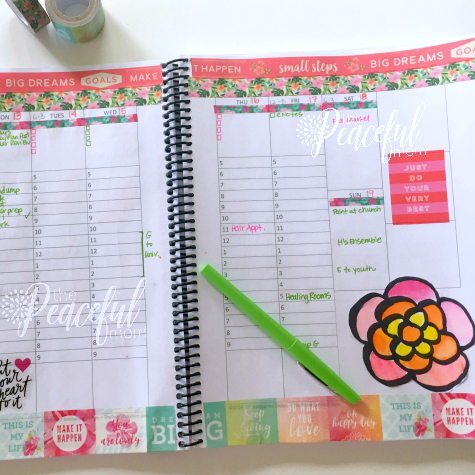 Choose Your Planning Tool
It's essential to have a system to organize and plan your time, whether digital or paper-based.
I personally prefer a paper planner for my weekly plan because the act of writing my plans helps to cement them in my mind and actually enables me to focus better. I'm also visual so the physical reminder of my planner reminds me to manage my time better and stay on track toward my goals.
I couldn't find a planner that addressed my personal priorities, so I created my own. You can see what's inside the Joyful Life Playbook/Planner HERE.
I like the gentle structure it provides and the flexible format which allows me to change the way I use it based on my needs each week. I like the 8.5 x 11 size because it gives me lots of space to write, and I don't need anything smaller because I use my smart phone calendar and notes in Evernote (read How to Organize with Evernote HERE) when I'm out so I don't need to carry my planner with me.
I find that simple is better so don't think that a planner with all the "bells and whistles" is necessarily better. Try several systems and find what works with your personality and lifestyle.
*Find a simple planning system that will work for you.
Celebrate Your Successes
Each week I begin my planning session by celebrating all of the positives from the previous week. In the "Celebrate" section of the Joyful Life Planner, I list the blessings and successes I experienced and any special memories I want to remind myself of.
Seeing my progress encourages me and motivates me to keep moving toward my long-term goals, and celebrating all of the blessings in my life helps me to feel grateful and stay in a positive, happy state of mind.
Sometimes I add stickers or stars for accomplishments I'm especially proud of. You could also say "Great job!" out loud to encourage and motivate yourself. Make the weekly celebration fit your style and personality, but don't skip it.
*Start your planning time with a celebration of the previous week's accomplishments.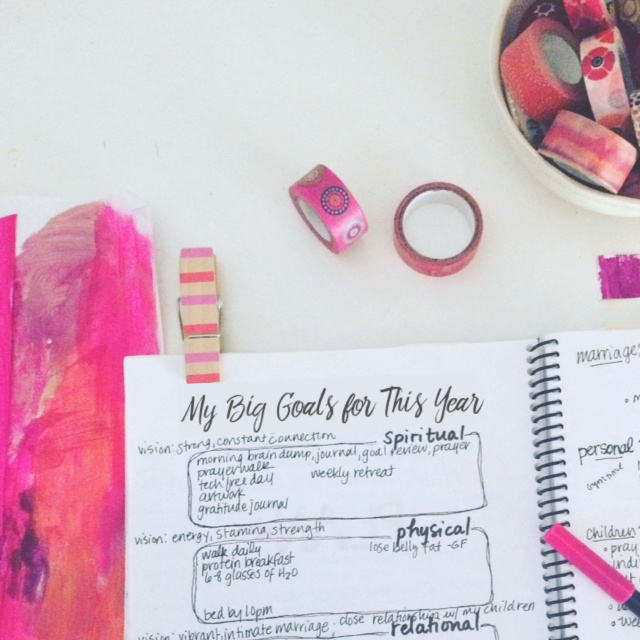 Review the Big Picture
Now that you've processed and celebrated the previous week, the next step in how to plan your week is to take a look at your long-term goals and vision. Taking time to review the big picture of where you want to go in your life will ensure that you're spending your time on what truly matters most, not accomplishing short-term goals that aren't really taking you anywhere.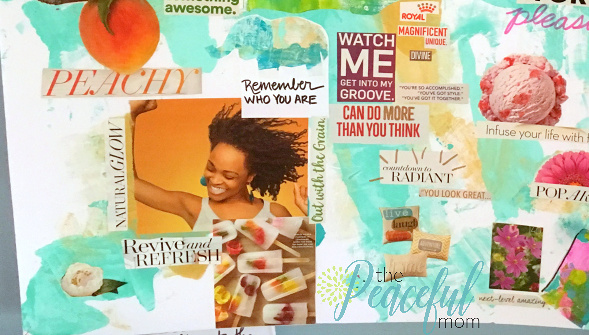 I like to make a big vision board every December for the upcoming year, as well as simpler monthly vision boards. I review these during my weekly planning time to make sure that I'm on track to accomplish those big goals.
If vision boards aren't your thing (although I encourage you to try them), at least write down your life vision or a list of items that you want to experience and accomplish before you leave the planet.
*Review your long term goals and vision.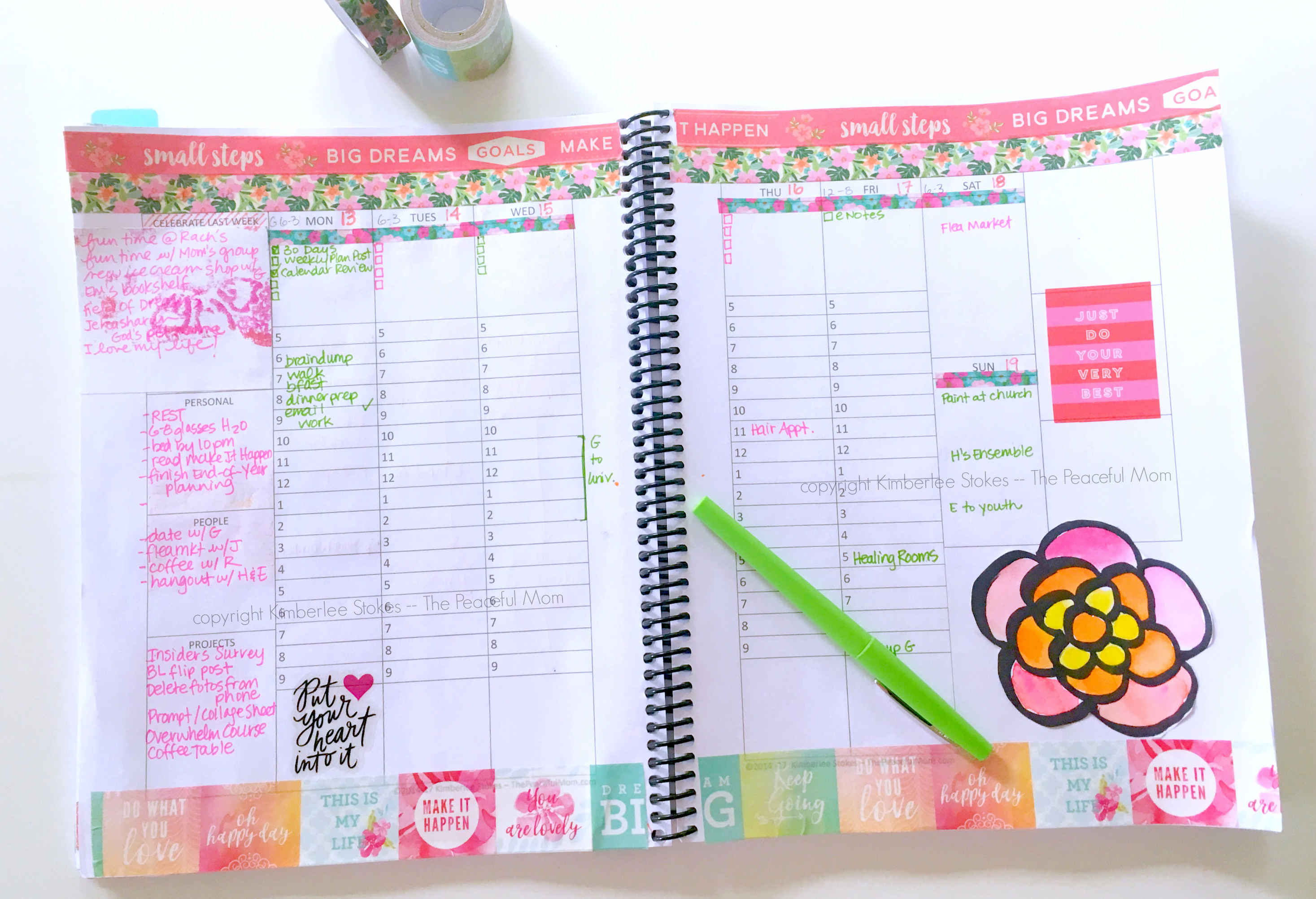 Decide Your Weekly Goals and Priorities
There are only 168 hours in a week and many of those hours are spent sleeping, so if we want to accomplish anything, we need to intentionally plan how we will spend that precious time.
Of course, much of our time is spent taking care of life's necessities like:
Meal planning, grocery shopping and cooking because we need to eat every day;
Personal care and laundry if we want to be socially acceptable;
Dishes because we don't want our homes to be overrun with tiny critters.
Work duties if we have jobs.
All of these tasks are necessary, but other activities are actually more important (even though they scream less loudly), like listening to my daughter who's experiencing challenges at work, or having a fun date night with my husband so that our marriage can stay strong. I have to plan "relationship" time alone with my family members to ensure that I'm spending time on what really matters.
After much thought I have divided my weekly priorities into three categories:
PERSONAL– habits that keep me healthy and happy so that I can function at my best
PEOPLE– activities that promote relationship with the people I love
PROJECTS– maintenance tasks and work projects that need to be finished this week and tasks that move me toward long-term goals
Of course you should plan your week around YOUR most important priorities, not those items you see on someone else's list or tasks you think you "should" do.
*Decide your top priorities and goals for the week.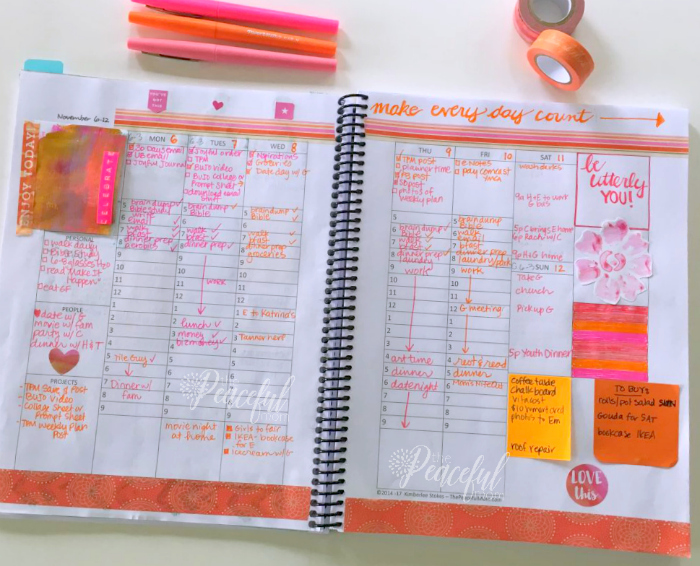 Schedule Everything
Making a list of tasks to complete is only half of the planning process. You need to schedule times to accomplish those tasks, and it's very important to block in time for your most important priorities first so you can actually make them happen.
I use two methods to schedule.
Designated Days
I assign specific tasks to specific days on my calendar so that I can focus on a few tasks each day. For example:
MON – create weekly meal plan and grocery list; writing blog post
TUES – grocery shopping; bulk cooking for the week
WED – long term work projects, house cleaning and organizing (one area each week)
THURS – work projects/date night
FRI – errands, family time
SAT – personal projects, weekly planning, catch up day
SUN – church, relaxing
By focusing on one main project each day, I don't have to worry about everything that needs to get done in a week. I know that it will all get done in time. This frees up "space" in my brain to use for the daily tasks.
Time Blocking
I'm personally not a "by-the-hour" planner. I know that each day has a focus area, but I can adjust the times I work on those areas based on whatever else is going on that day. I loosely schedule every item on my priority list by blocking out a range of time to work on them, but my daily schedule is more of a list than a schedule with specific times.
So for example, I know that on Thursdays 5-7:30 AM is personal time for journaling, exercising, showering and breakfast. Then I start work around 8 AM with a specific list of what I need to accomplish that day. Lunch is somewhere around 1 PM then I have a couple of hours blocked out to work on home projects, and date night starts around 5 PM.
If a project or task takes longer I simply move to the next item on the list without worrying too much about what time it is. Of course life doesn't go according to plan much of the time, but I'm much less stressed if I have a general plan to follow rather than an hour-by-hour schedule.
By the way, I write my schedule in my paper calendar, then add time-based activities like appointments and meetings to my smart phone calendar then set notifications.
*Use time blocking to schedule your top priorities first, then the rest of your to-do list.
Check Your Plan
All of this planning will be of no help to you if you don't consult your planner and follow the plan. If you use your phone to organize, set alerts and notifications to remind you of important appointments and tasks that need to be accomplished. Create a habit of checking your plan first thing in the morning, throughout the day and just before bed to make sure you don't miss anything.
*Create a habit of checking your planner.
Creating a weekly plan isn't the magic genie to create your perfect life — but it's close! I promise you that you will accomplish far more and make greater progress with a weekly plan that only creating a daily to-do list.
I would love to hear your tips for creating a weekly plan, so leave a comment.
We can do this!

Want a simpler life?
Join our simplifying, organizing, life-changing community!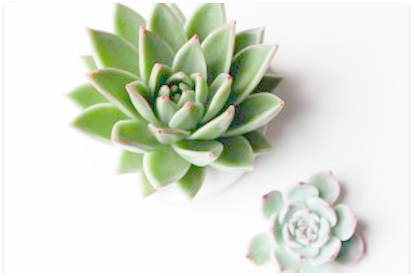 Click here to join the 30 Days to Organized Community!
Click here to join The Peaceful Mom Community!
Get weekly encouragement & 10 Minute Organizing Tips
PLUS access to our Organizing and Printable Library including:
10 Minutes a Day Declutter Calendar — focus on one small area each day of the month
Organizing Printables – to organize your life one baby step at a time
Monthly Gifts – because who doesn't love a surprise?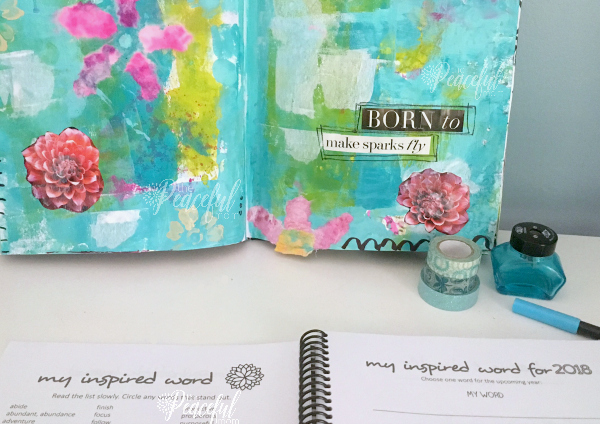 Filled with tools and inspiration to create your most purposeful and joyful life, it's your new best friend!
Click here to see what's inside!
You May Also Like: