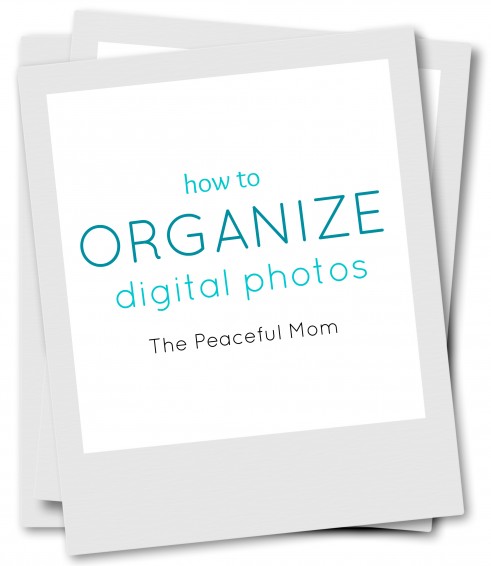 How to Organize Digital Photos
I love taking photos and between family photos and the photos I take for my website I can easily be overwhelmed as the Pictures Library on my laptop fills up very quickly. To keep all the pictures organized and easy to find I use a simple system that you can use as well.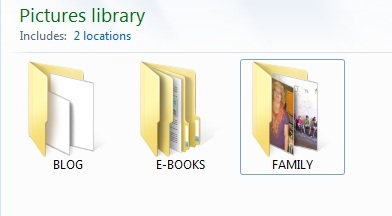 Create General Folders
I created general folders within the Pictures Library for major categories. Mine are labeled FAMILY, E-BOOKS and BLOG. I like to keep my business photos separate from the family photos and I needed a place to store all of the pdf e-books that I have downloaded in the past and want to keep.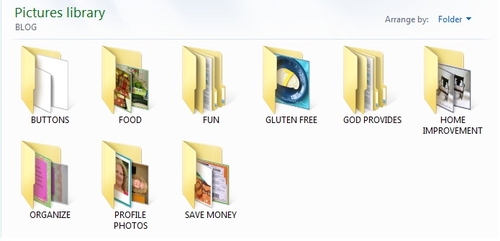 Use Categories Within Folders
Maybe I'm weird, but I prefer to store my photos in categories rather than by date so I can find them more easily. I tend to remember "Florida Beach Vacation" more easily than the date we actually took the vacation.
In the BLOG folder I created categories that match the categories on my website. Photos for recipes go in the FOOD folder, home decorating projects go in the HOME IMPROVEMENT folder, etc. (In case you're wondering, the BUTTONS folder is for the photos I use in the sidebar of my website.)
In the FAMILY folder I created general folders for each year (2008, 2009, etc.). Within each year folder events are categorized together with both a description and a date like "2013-10-07 Fieldtrip to Columbus".
File Photos Immediately
I usually take photos for my website on a weekly basis. Once I take the photos and upload them I immediately create a folder so they are not wallowing around in a disorganized mess. This saves loads of time when I am looking for a photograph for a post I am writing.
For family photos I have a special folder labeled "Yearbook" where I store photos I want to add to our scrapbook for the year.
Back Up Regularly 
Creating a routine for organizing and backing up your photos is the key to taming the digital photo monster. I add Digital Photo Organization to my calendar once a week so I remember to organize any newly uploaded photos and back them up to my external hard drive. You can choose a day of the week or a specific date each month to help you remember — for example, the 15th of every month could be Photo Organization Day.
Click here to read more tips for photo organization including other methods for backing up your photos.
You May Also Like: