Learn how to make a meal plan to save money on your food budget.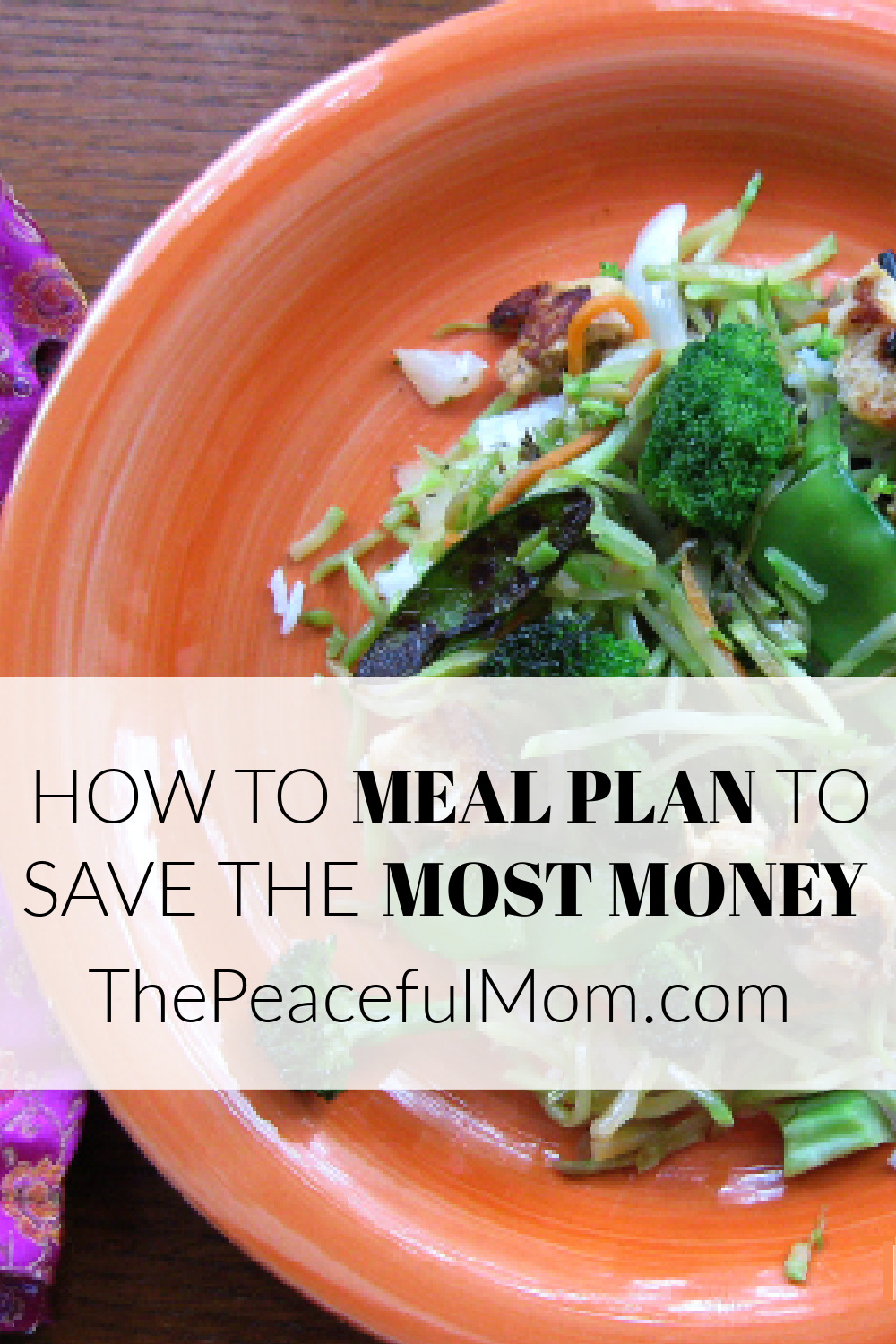 We all have to eat, but food can easily take up way too much of our budget so today I'm sharing how to make a meal plan to save money.
Why Making a Meal Plan Saves You Money
There are three primary reasons that simply making a meal plan saves you money:
Making meals at home costs less than eating out.
You'll waste less food when you have a plan, because you'll use what you've purchased.
You'll make fewer impulse purchases when your grocery list is based on the meals you will eat that week.
But meal planning doesn't just save you money. You'll also save time — which means you'll have more time to spend with the people you love, doing the activities that are most important to you.
Plus you'll eat healthier and experience less stress during that dinnertime "rush hour".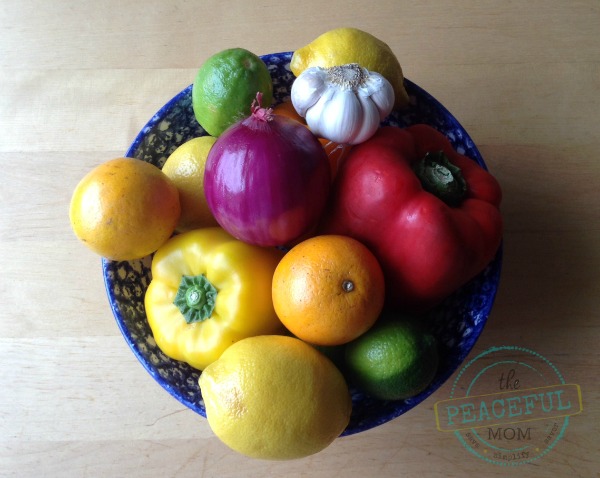 How to Make a Meal Plan to Save Money – the Short Version
If you're in a hurry (or dislike multi-step instructions), here's the short version of how to meal plan to save money.
Make a list of meals for the week.
Make sure you have the ingredients for those meals.
Make the meals on your list.
Simple, right?
And taking these three simple steps each week will immediately save you money on your food budget.
But if you want to save the most money by meal planning, try these tips.
One-Time Prep for Faster Meal Planning
Meal planning can be time consuming, but if you'll take the time now to prep ahead and gather some resources together, your weekly planning will go much faster.
Make a List of Your Family's Favorite Meals
Create a list of 20-30 dinner meals that your family regularly eats and enjoys. Be sure to ask your family members for their ideas so the list includes meals everyone enjoys. You can also make lists for breakfast and lunch, but this can wait for later if you're new to meal planning.
Be sure to include some quick options and easy-to-prepare meals like slow cooker dishes.
If you need some inspiration to get started, check out my RECIPES page and my MEAL IDEAS post.
Organize Your List
You can skip this step if you're short on time, but it's helpful to group the meals on your list for easy reference.
To save the most money, create a list of your most budget-friendly meals to use most of the time and sprinkle in more expensive meals once a week (or twice a month to save more money). Your family will also look forward to these special meals when you eat them less often.
You can also organize your meals by main ingredient (chicken dishes together, ground beef dishes together, etc.) so that when that ingredient is on sale you have a quick reference for the meals you can make.
You can also note which meals are Quick to Prepare Meals or Slow Cooker Meals so you have options besides takeout when you have busy days.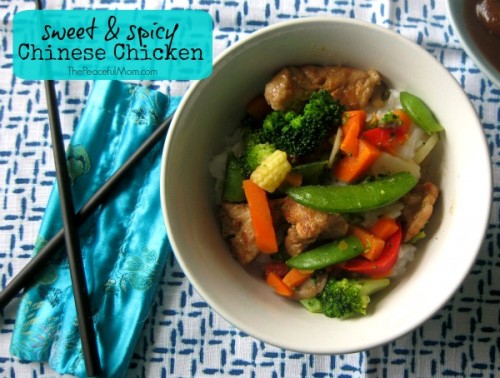 Collect Your Recipes
Gather your recipes together in a Recipe Binder (click here for instructions and free printables!), in a folder on your computer or on boards on Pinterest (See my Pinterest boards here.)
Choose a Meal Planner Format
Making your meal plan each week should be simple and easy, so it's important to choose a convenient place to create your plan.
You can:
use a meal plan printable (place it in a page protector and use a dry erase marker or print one each week)
use a section of your daily planner to write down your meal plan
create a meal planning notebook or binder
make a note in Evernote
use a phone app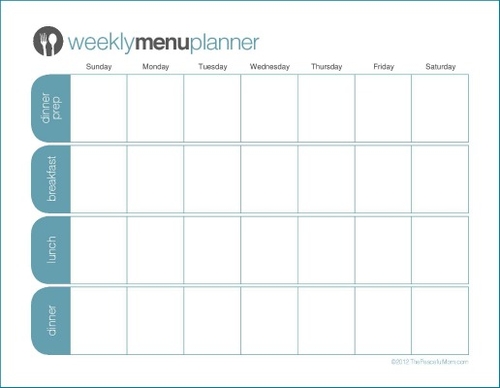 Print The Peaceful Mom Customizable Menu Planners here. If you prefer not to schedule specific meals for specific days, you can simply make a list of your meals.
Choose a Day to Meal Plan
Choosing one day to consistently plan your meals will enable you to create the habit of meal planning and will help to keep you organized. It will also enable you to plan your shopping day each week so you don't end up opening the refrigerator and realizing there's nothing to eat.
How to Create Your Weekly Meal Plan to Save Money
To plan most efficiently, you'll want to create a meal plan at least weekly so you can shop for the week on one day and be finished for the week. Use these tips:
Gather Your Tools
On your planning day, gather your meal planning printable or notebook, a pen, your phone or laptop and whatever you use to make your grocery list. Print my Grocery Shopping List or my Multiple Store Shopping List here.
Check the Freezer, Fridge and Pantry
Your first step in making your weekly meal plan should be to check what you already have on hand and need to use. Food waste can quickly wreck your grocery budget, so it's important to notice what's about to expire or spoil and make a plan to eat it.
List meal ideas using the ingredients you have on hand on your meal planner, and note any ingredients you need on your grocery list. You can use a site like Super Cook or Big Oven to enter the ingredients you have and generate meal ideas. Just be sure to choose the more budget-friendly and simple-to-prepare options.
Print a free Freezer Inventory Printable HERE.
Print a free Pantry Inventory Printable HERE.
Check Sales
If you're just starting to meal plan and feel overwhelmed, you can skip this step, but one of the best ways to save money is to base your meal plan around the weekly sale items at your store.
For example, if boneless skinless chicken breasts are on sale, I use my 8 Dinners in 1 Hour Chicken Plan. For ground beef I use my Freezer Cooking Ground Beef plan.
If you don't have time to check sales or shop from multiple stores, do your shopping at the store in your area with the lowest prices.
By the way, if you're doing online shopping for your groceries, it's always cheaper to do store pickup rather than having the groceries delivered through Instacart or other delivery services.
Plan Simple Meals
Planning simple-to-prepare meals will help you to actually make the meals rather than ordering take out because you're tired. No one wants to make a complicated recipe after a long, hard day. Most of your meals for the week should take only a few minutes to prepare
Plan Cheaper Meals
To save the most money, plan some cheaper meals each week.
Read how to save on groceries by adding cheap meals to your meal plan HERE.
Fill in the Menu Planner
Once you've got your meal ideas based on what you have on hand and the current sale items, fill in the remainder of the meals you need for the week. You can include a night for leftovers so you only have to plan six dinners for the week.
Finish Your Grocery List
Once you have your meal plan, be sure to add any ingredients you need to your grocery list and it's time to shop.
Tap HERE for a very detailed explanation of what my planning looks like. (If you are just beginning, this might overwhelm you.)
IDEAS TO MAKE MENU PLANNING EASIER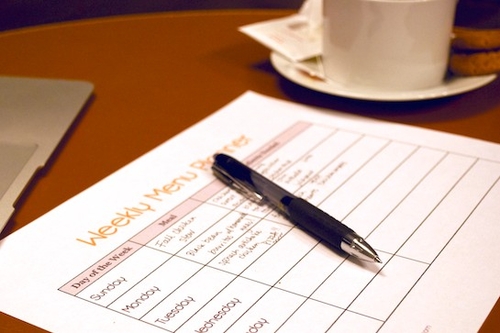 Recycle
Keep your old menu plans to spark new ideas when you are in a rut. Even if you serve the same meals each month, eating them only once every 30 days keeps them from becoming too boring.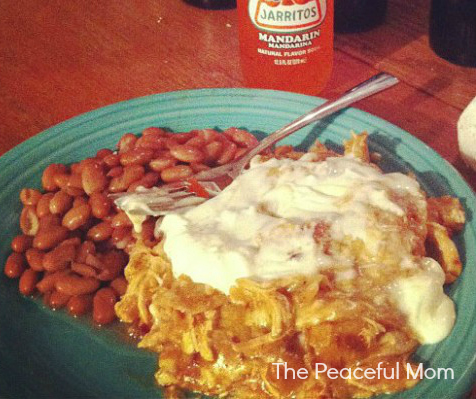 Use Theme Nights
To make your meal planning easier, dedicate each day of the week to a type of food. The simplest form of this idea is to make a list of types of main dishes for each day. For example:
Sunday– soup and sandwiches
Monday– meatless dish
Tuesday– ground beef dish or Taco Tuesday
Wednesday– chicken dish
Thursday – pasta, etc.
Friday – pizza
Saturday – leftovers
For more creative theme night meal ideas, check out this post.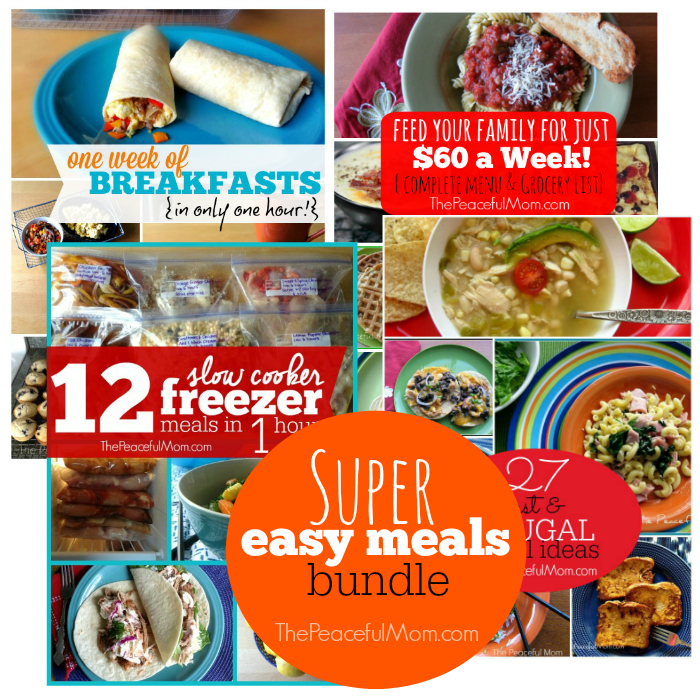 Purchase a Pre-Made Meal Plan
If menu planning overwhelms you at this point, start with a ready-made meal plan. I have several frugal and easy meal plans available to get you started.
Click HERE to see all The Peaceful Mom Meal Plans.
Other Tips to Save Money by Meal Planning
These additional tips will help you to save even more money with your meal plan.
Check Your Calendar
Make sure to take a look at your calendar when planning meals so you can plan slow cooker or simple-prep meals for your busiest days. If you plan a complicated or time-consuming meal on a day that you have a lot going on, you're setting yourself up to order takeout.
Avoid Special Ingredients
Avoid recipes that need a special ingredient that may be more costly. Experimenting can be fun, but if you're trying to save money it's best to stick with simple recipes with simple ingredients.
Plan to Use Leftovers
Did you know that Americans spend an average of $1866 a year on wasted food. To avoid this trap, plan ahead to use up leftovers. Tap HERE for ideas for using leftovers.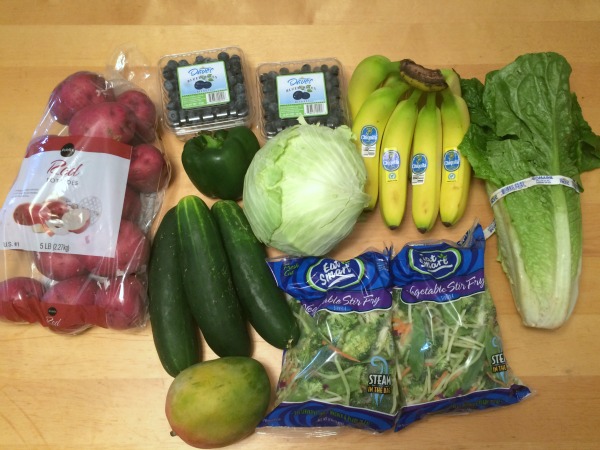 Plan to Use More Perishable Foods First
Speaking of waste, we've all had to throw out veggies because we didn't use them before they spoiled. Plan to prepare the meals with more perishable ingredients earlier in the week so you don't end up wasting food.
Plan a Meatless Meal Each Week
Meat can be expensive, but you can save on that expense by planning at least one meatless meal a week. Dishes with beans and rice, eggs or pasta cost less, but can still be filling.
Double Up
When cooking double up the recipe so you can place half of it in the fridge or freezer for later. You'll save time and have one less meal to plan that week.
You can also batch cook chicken and ground beef to save time later.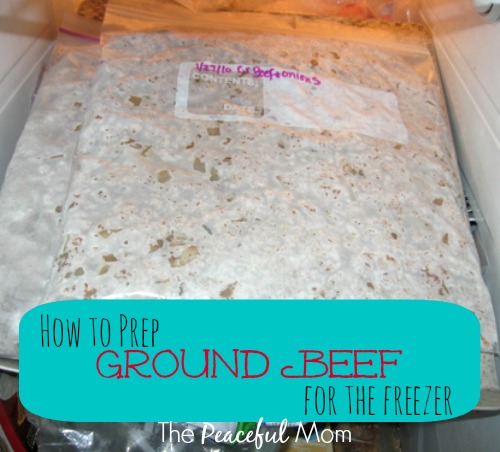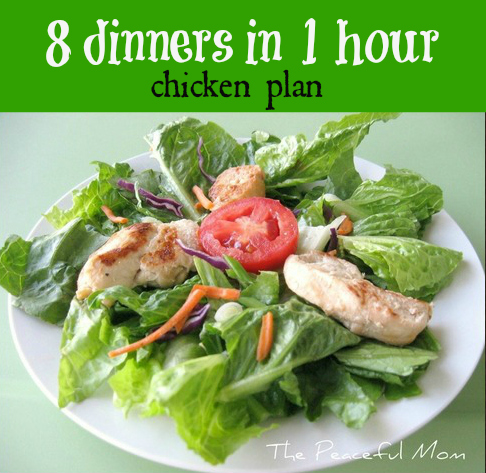 Meal planning is one of the primary ways you can save money, so I hope you'll try it!
Cheering You On!

Want a simpler life?
Join our simplifying, organizing, life-changing community!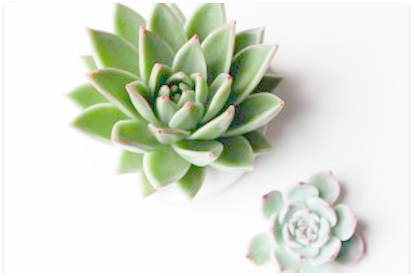 Click here to join The Peaceful Mom Community!
Get weekly encouragement & 10 Minute Organizing Tips
PLUS access to our Organizing and Printable Library including:
10 Minutes a Day Declutter Calendar — focus on one small area each day of the month
Organizing Printables – to organize your life one baby step at a time
Monthly Gifts – because who doesn't love a surprise?

You May Also Enjoy: