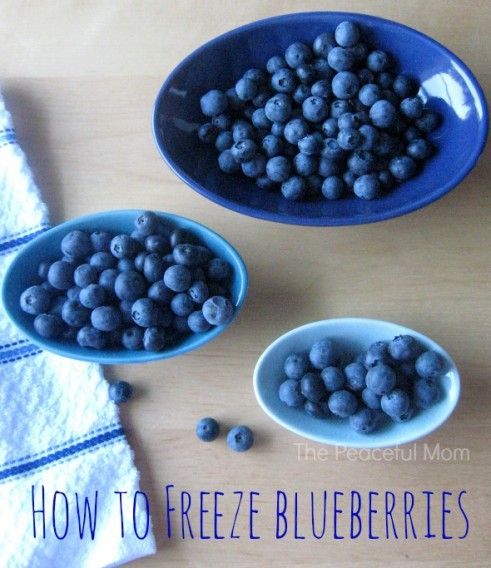 How to Freeze Blueberries
One of my favorite ways to save money is to purchase produce and other food at it's lowest price and store it for later. Summertime means blueberries are abundant so I buy several flats and after we eat a few hundred thousand of them I freeze the rest to use later.
Sort out any rotten blueberries. Rinse the berries using a mixture of water and white vinegar. Allow them to drain.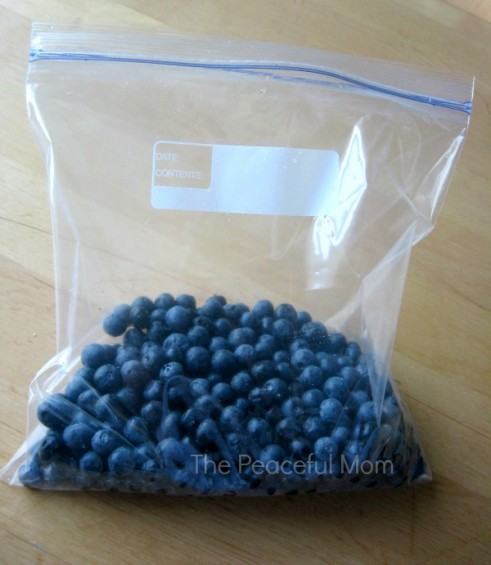 Fill a plastic gallon zipper bag half- full with the blueberries.
 Arrange blueberries in a single layer within the bag, lay the bag on a flat surface such as a cookie sheet or cutting board and place it in the freezer.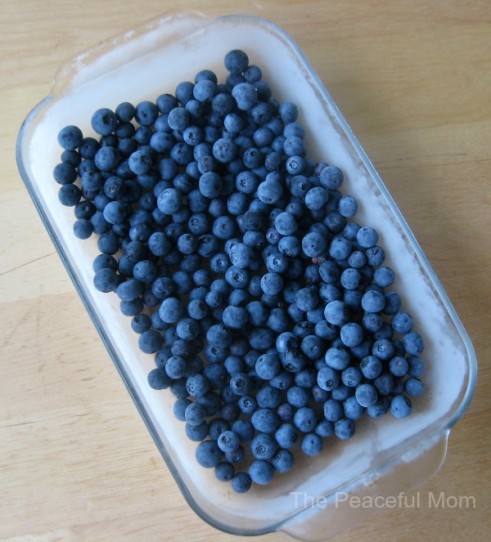 Alternately you may place the berries in a single layer in a glass baking dish. Make sure that the berries are dry or they will stick to the surface of the dish. (If they do, simply take a butter knife and gently separate them from the dish.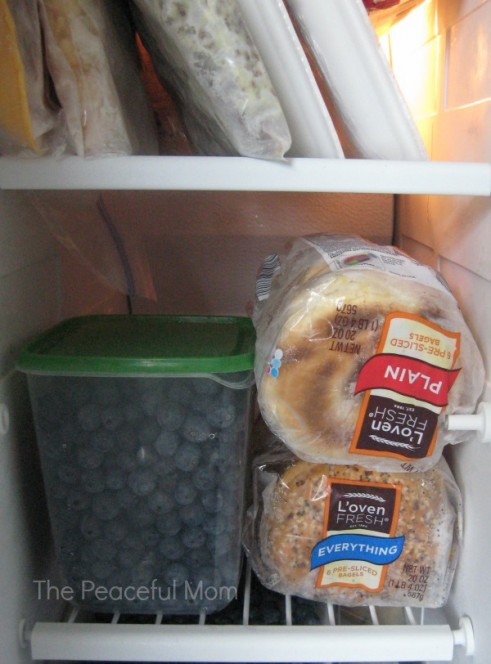 Place individually frozen berries into an airtight freezer container (or leave them in the freezer bag) and place them in the freezer. Use within 6 months for best quality.
Try your frozen goodies in these delicious blueberry recipes!
You May Also Enjoy: