Thanks for taking a look at our book sale!
If you are interested in any of these book packages please email me using the Contact Page here with the title of the package as your subject. Packages will be sold to the first person to contact me.
I will contact you within 24 hours to let you know if you are the winner of the package. Payment will be made through PayPal and must be received within 24 hours of notification or another winner will be selected.
Package prices DO NOT include shipping. All books are in good condition without writing or tears.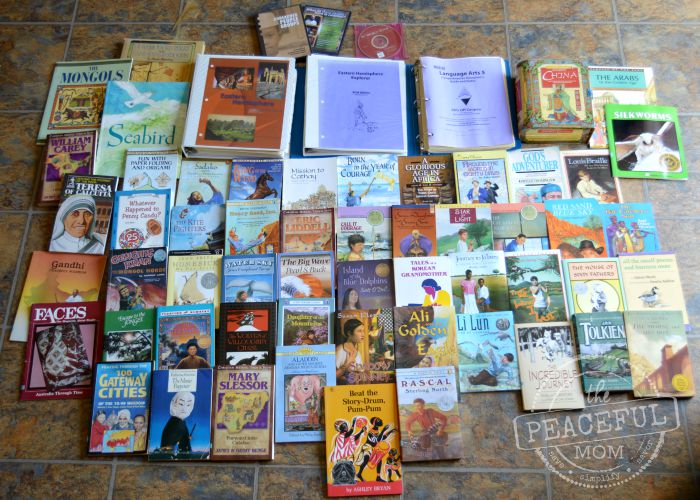 Click here for the complete Core F/5 book list.
I have a 2006 Sonlight Core F (previously Core 5) for sale with the complete Instructor's Guide plus the Science books and Science Instructor's Guide (pictured below). Sonlight recommends this core for ages 10-13 but I used it with my 14 year old this past year. These books are great for teaching multiple levels at the same time and the Instructor's Guide tells you exactly what you need to do every day. I am adding a partially used Language Arts Binder for free which contains grammar worksheets.
Please Note: The Ancient China Treasure Chest has been used. I am including it so that you can take a look at it and see if you would like to purchase it yourself. The Instructor's Guide primarily uses the reading included in the box. There are also some books missing: The Hobbit; Torches of Joy; Ships, Sailors and the Seas; India: The Culture; India: The People; Just So Stories.
(You can purchase these separately or skip them when you come to them in the Instructor's Guide.)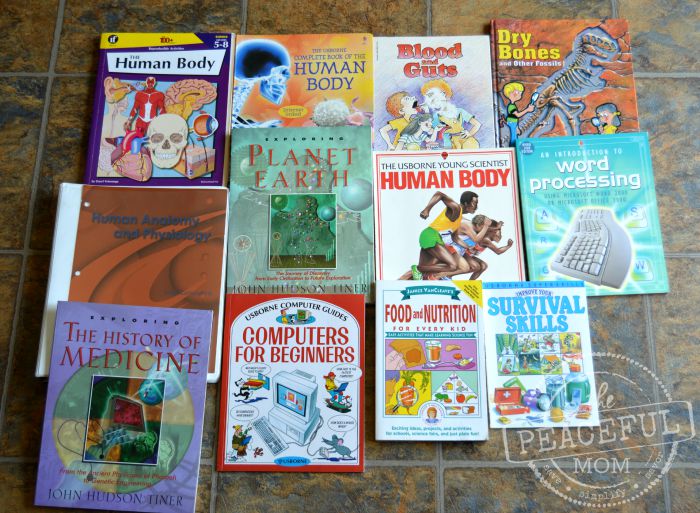 2006 Sonlight Core F/5 + Science
$200 plus shipping
Apologia Exploring Creation with Human Anatomy and Physiology
$20 plus shipping ($30-$35 new)

Notgrass America the Beautiful American History Set (middle school level)
$65 + shipping ($99 new)
Elementary Reference and Enrichment Package
$25 plus shipping
(The Word Worm game book has the fun dough missing because it dried out but you can easily replace it.)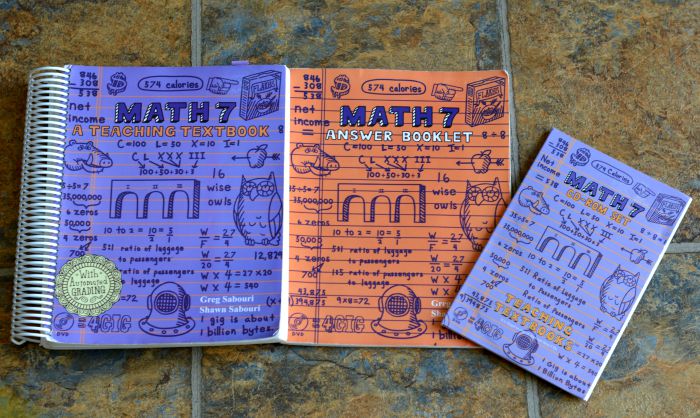 Teaching Textbooks Math 7 Complete Set
$110.00 + Shipping ($149 new)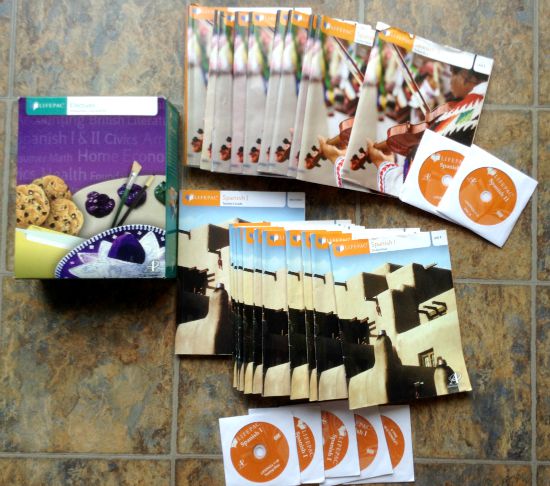 Alpha Omega Life Pacs Spanish 1 and 2 Complete Sets (including Teacher's Guide and CD's)
$125 + Shipping ($185 new)
Thanks for stopping by! 🙂