Start a healthy morning routine you can stick to with these simple steps.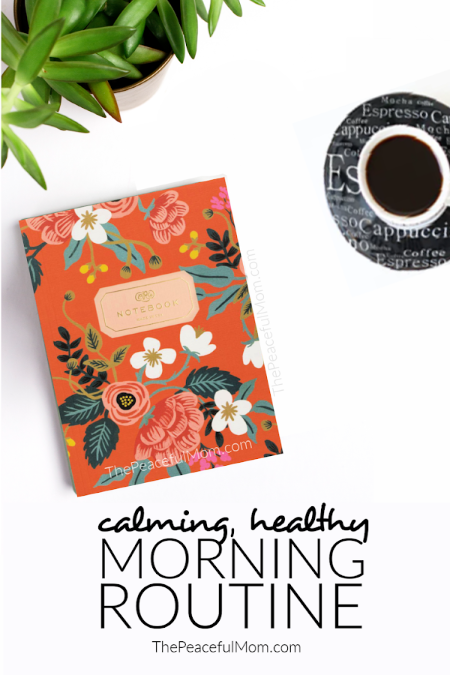 Have a healthy morning routine?
Beginning every morning with a regular routine will enable you to start your day with confidence and peace, which can lead to less anxiety and more productivity during the rest of your day. Using a morning routine also helps you to avoid decision fatigue early in the day because you already know what you need to do.
Today I'm sharing the elements of a healthy morning routine and some quick tips for creating a routine for yourself that actually fits your needs and helps you to stay happy, healthy and productive all day long.
Elements of a Healthy Morning Routine
There are a multitude of tasks and activities that you can include in your morning, but a healthy morning routine will involve these elements:
A GENTLE START
Waking up to a blaring alarm clock starts your day in panic mode. Your adrenaline immediately starts flowing at the jolting sound and your calm state of mind is interrupted.
I personally prefer to start my day without an alarm. If I go to bed on time I find that my body naturally wakes up when I've had enough sleep and I can start my day much more calmly.
If you're afraid you won't wake up, check out the genius alarm clock at the end of this post. It features several soothing sounds to choose from (like the sound of waves). And it also has a ring of light around the outside that turns on dimly 30 minutes before your wake up time and slowly gets brighter and brighter to mimic the sunrise so you can wake up gradually.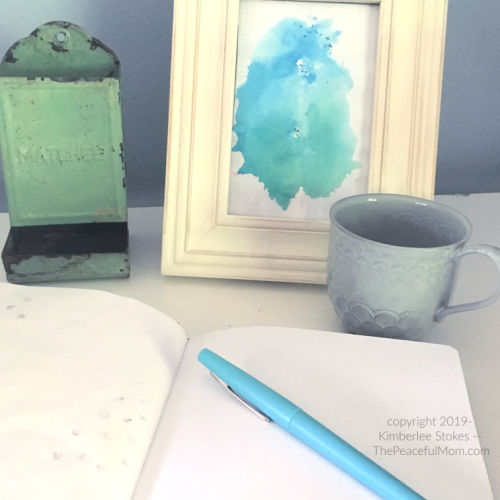 A MIND-CLEARING MOMENT
If you're accustomed to waking up with your alarm clock, you probably aren't that aware of your thoughts first thing in the morning. But paying attention to those thoughts can help you to clear your mind and set your focus for the day so you can be much more productive and peaceful.
One way to accomplish this goal is doing a morning "Brain Dump" journaling exercise. You can read more HERE, but basically you want to write down your thoughts without any judgment or even trying to make sense. You can write lists, statements, or paragraphs, whatever comes to mind in whatever form it reveals itself.
The key is to get everything out of your brain and onto paper so you can be clear and focused for your day.
A POSITIVE FOCUS
Starting your day on a good note is so important. For at least the first hour after you wake up avoid the news, texts and social media. You can determine your state of mind for the day before all of that negativity and worry comes crashing in.
Rather than checking your phone, try reading a book, praying or simply sitting in the quiet. I find it especially important to make a spiritual connection with God through prayer and reading the Bible.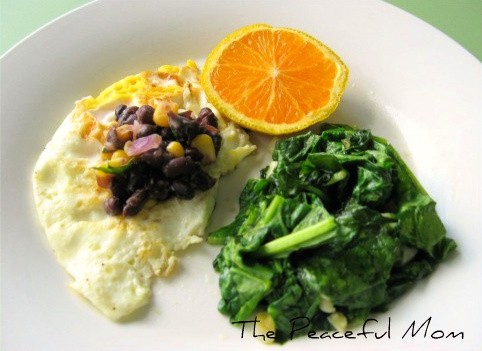 A BOOST FOR YOUR BODY
If you want to have the energy you need to accomplish your most important tasks, you need to give your body and brain the fuel they need. Eating some protein and healthy fat will help you stay focused and energized throughout your morning.
A few of my fave breakfasts for a healthy morning are eggs, gluten free toast with avocado or peanut butter, and I've even enjoyed the occasional tuna salad wrap. Just make sure to plan your breakfast the night before or it probably won't happen. (You can grab my 10 Make Ahead Breakfasts recipes HERE.)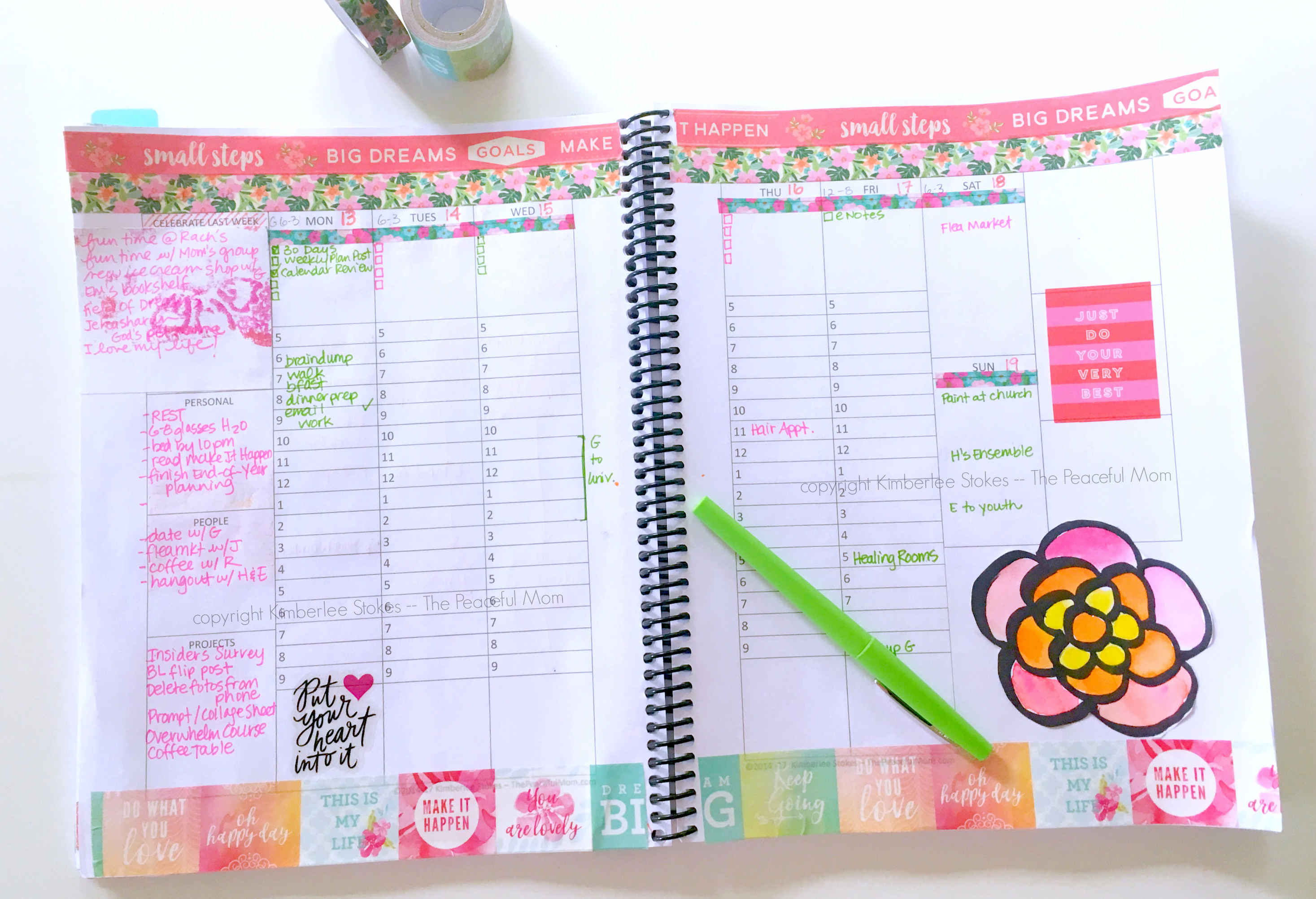 A PLAN FOR YOUR DAY
I use the Joyful Life Planner, but whether you use a planner or a simple piece of paper, take the time to plan your day. Without a plan you'll likely fall victim to doing the next "urgent" task rather than what's actually most important.
Choose your top three most important tasks to accomplish for the day, and block out time for those most important tasks right from the start.
How to Start Your Healthy Morning Routine
If you want to start a healthy morning routine that you'll stick with, you'll want to start slowly. The human brain doesn't adjust well to big changes, so to make a new habit stick you have to start with a very small step and attach it to a habit you've already established.
A great first step is purchasing an alarm clock (try the sunrise alarm clock at the end of this post) so you can charge your phone outside your room and start your day calm and refreshed.
Once you've established the habit of waking up without your phone, you can move on to adding a short morning brain dump journaling session, or choose another step from the healthy morning routine list above.
My Fave Healthy Morning Routine Tools
If you're ready to jump in and start creating your healthy morning routine, try these awesome morning routine tools:
Make Breakfast Fast!
Grab my 10 Make Ahead Breakfast recipe ebook HERE.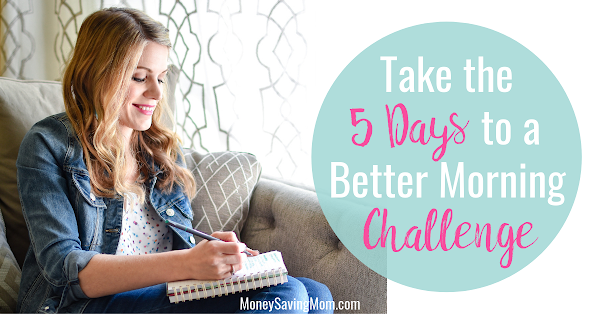 If you need a little more help in starting a morning routine, take Crystal Paine's no-cost 5 Days to a Better Morning Challenge HERE.
She has a fantastic way of easing you into a great plan for your mornings.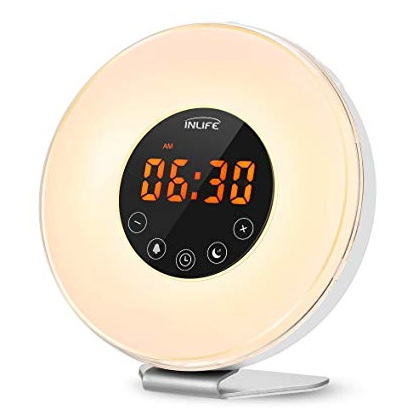 Wake up gently with this sunrise alarm clock.
The clock features several soothing sounds plus a ring of light that turns on dimly 30 minutes before your wake up time and slowly gets brighter to mimic the sunrise.
Click HERE to see more details.
A healthy morning routine is the key to a peaceful, productive day, so I'd love for you to try it. Let me know how it goes for you.
We're in this together!

Want a simpler life?
Join our simplifying, organizing, life-changing community!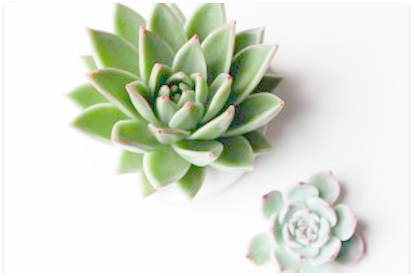 Click here to join The Peaceful Mom Community!
Get weekly encouragement & 10 Minute Organizing Tips
PLUS access to our Organizing and Printable Library including:
10 Minutes a Day Declutter Calendar — focus on one small area each day of the month
Organizing Printables – to organize your life one baby step at a time
Monthly Gifts – because who doesn't love a surprise?

You May Also Enjoy: