Get organized, simplify your life and live intentionally!
One of the ways that I ensure that I am leading a purposeful life and doing what is most important (rather than simply staying busy) is by making a weekly plan. I spend about 20 minutes on Saturday morning or Sunday afternoon planning for the next week.
I have tried many planning methods: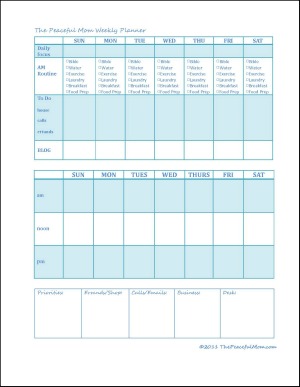 From Weekly Planning Sheets in a Binder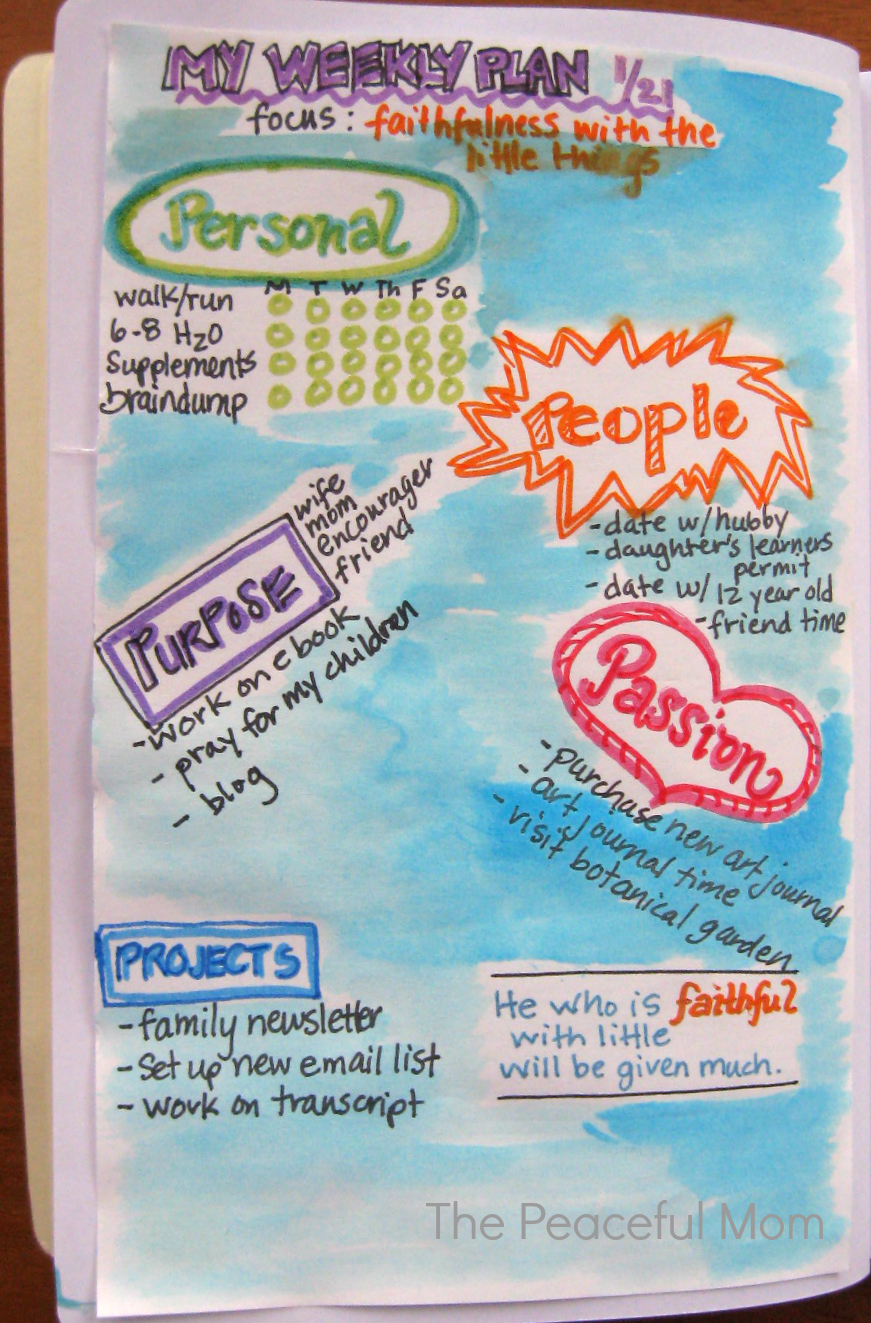 to Art Journaling Style Planners.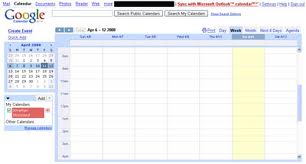 I've even tried Google Calendar.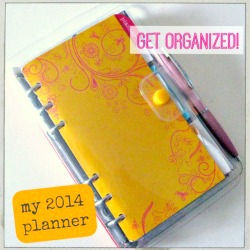 My current favorite is my Personal Sized Planner.
There is just something about handwriting my notes and lists that meets an emotional need – haha!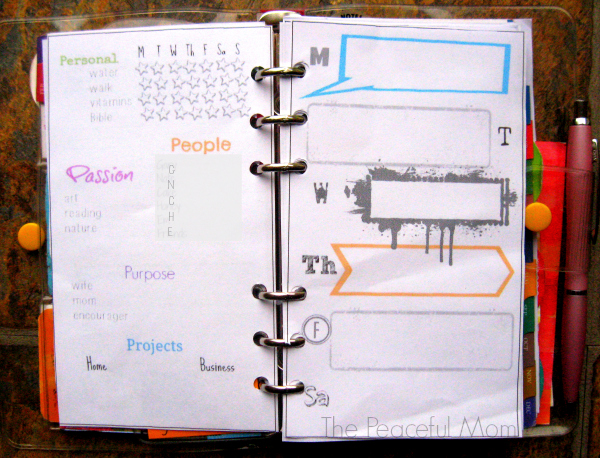 I created my own planning pages to fit my lifestyle and goals.
I divide my weekly plan into five categories:
PERSONAL – habits that keep me healthy and happy
PEOPLE – activities that promote relationship with the people I love
PASSION – activities and experiences which enable me to enjoy life
PURPOSE – tasks that enable me to fulfill my purpose in life
PROJECTS – priority tasks that need to be finished this week
Organizing my week according to my priorities in life helps me to focus on what is most important rather than what seems urgent at the moment. Once I choose my priorities for the week I schedule my activities in the calendar pages of my calendar.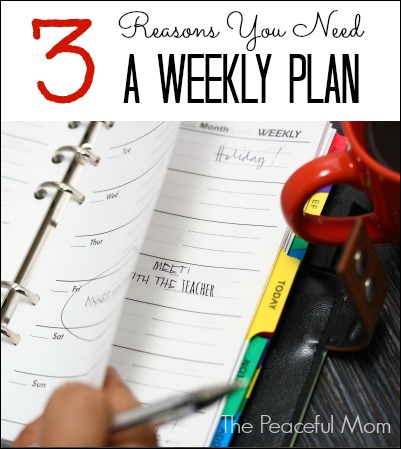 If you're not convinced a weekly plan is for you, read 3 Reasons You Need a Weekly Plan here.

As a gift to my readers, you can now print your own customizable Weekly Plan!
Subscribe to The Peaceful Mom Weekly eNotes and you will receive access to the download link for the customizable 8.5 x 11 planner, my personal planner sheets in the photo above and some other fun bonuses.
Click the download link and type your info for the week into the planner. Once you are done, right click the form to print and check off each task as you complete it.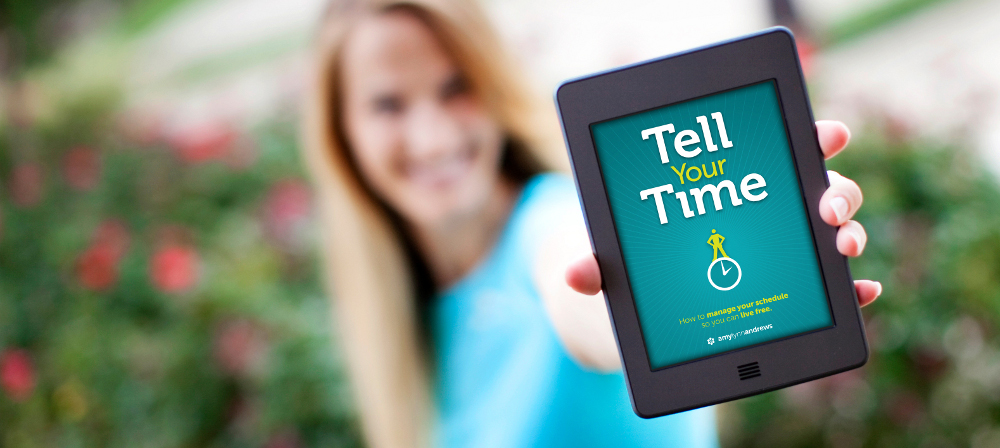 If you need more help getting organized and managing your time wisely, check out one of my favorite books on the subject: Tell Your Time.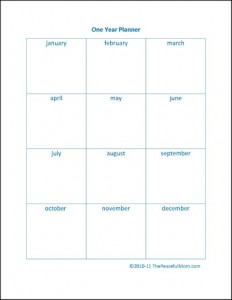 You can see all of the FREE printable planners I have available here.
You May Also Like: