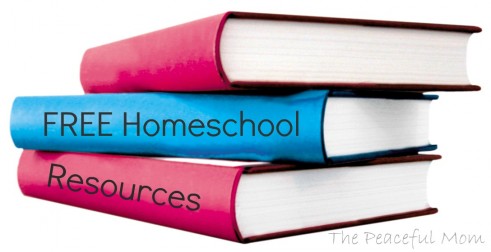 Check out these great FREE Homeschool Resources:
HSLDA– Start here to find out the legal requirements for your state and other helpful information. Check out the new to homeschooling info here.
Free Printable Report Cards
Just the Mommies – a couple of report card forms to choose from including a non-traditional option
Printable Homeschool – basic report card form for younger students
Canva – progress report and report card templates
Free Homeschool Planners
DIY Planner with step-by-step instructions
Homeschool Planning Pages from The Peaceful Mom
Helpful Websites
Five J's: FREE printable study sheets, information about homeschooling and links to FREE curriculum!
Homeschool Creations: Fantastic free resource site, especially for younger ages.
The Peaceful Mom: FREE printable homeschool planners and other printable organization forms.
Dad's Worksheets: Over 6,000 free math worksheets. Print them or work online and save paper!
Donna Young: Tons of free forms including lesson planners, report cards, calendars, handwriting sheets and more. (no longer free)
Enchanted Learning: Free version as well as paid version. You can try some free printable worksheets and decide if you want to pay for a subscription.
Homeschool Share: Unit studies, lap books, as well as Five in a Row resources.
Lapbook Lessons: Lots of resources including projects, templates and printables. Does not work in Chrome or Firefox.
Homeschool for Free: Links to free resources by category all across the web–excellent resource!
Compassion International: Lesson plans activities, stories, devotions, recipes and more to help you start a conversation with your kids about poverty.
Curriculum
Ambleside Online: Full online curriculum using the Charlotte Mason method of learning.
Starfall: Excellent site for teaching reading skills and it's fun too!
Hippo Campus: Multimedia content for both high school and college classes.
Khan Academy: FREE video tutorials on tons of subjects
Currclick: Sigh up for one free download a week and seasonal freebies.
Homeschool Freebie of the Day: Subscribe for free and receive a new homeschool freebie each day.
Free Homeschooling Resources: Free printables for all subjects.
Old Fashioned Education: Links to public domain books available online for free.
Sheppard Software Math Games: Arcade type games for math practice.
Art Resources
Free Printable Paper Dolls from Melissa Jacie (beautiful!)
Free Art Lessons from Brian Neher
Some of Our Favorite Curriculum:
Teaching Textbooks: (3rd-highschool math computer program)
Sonlight Curriculum: interesting to read their philosophies and ideas plus GREAT book lists!
You May Also Enjoy: