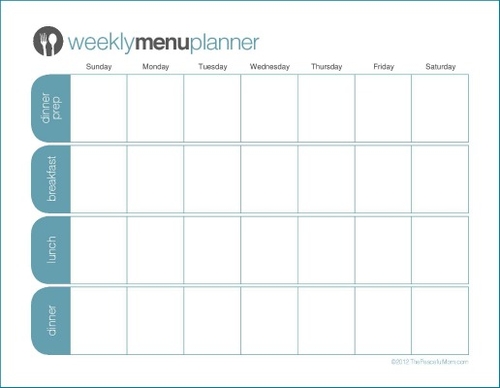 To Use The Peaceful Mom Customizable Weekly Menu Planner (including the exclusive "Dinner Prep" section to help you get started on dinner early):
*Click the image above.
*Add your meals for the week. (You can even change the days of the week to start your menu on your shopping day.)
*Click the print icon in the gray tool bar at the top of the screen to print your menu plan.