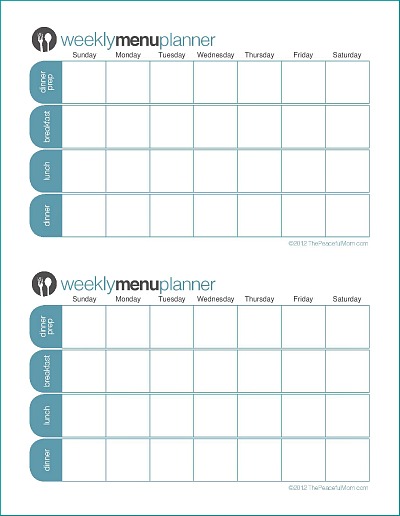 To Use The Peaceful Mom Customizable Weekly Menu Planner (including the exclusive "Dinner Prep" section to help you get started on dinner early):
*Click the image above.
*Add your meals for the week. (You can even change the days of the week to start your menu on your shopping day.)
*Move your cursor to the bottom right corner of the screen.
*When the gray tool bar pops up, click the printer icon to print or the disk icon to save it to your computer with your changes.
(Note: You could save a menu with the same breakfast and lunch items for each day and just change the dinner meals each week.)