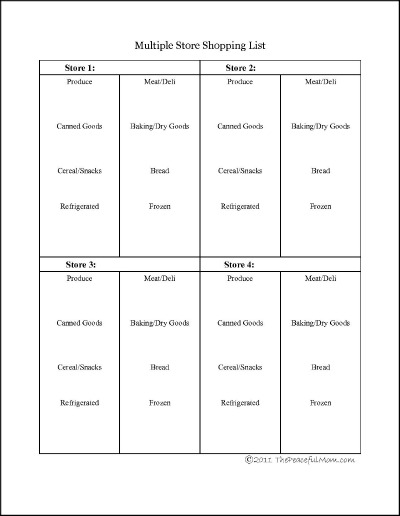 Click to print the Multiple Store Shopping List B&W.
Print The Peaceful Mom One Store Grocery List here.
Use this list to shop the best deals at 3 to 4 local stores. Buy groceries at the lowest price and cut your overall food bill.
You can read more about this strategy in my e-book Save More-Clip Less: Feed Your Family For Less Without Extreme Couponing.
You May Also Like: