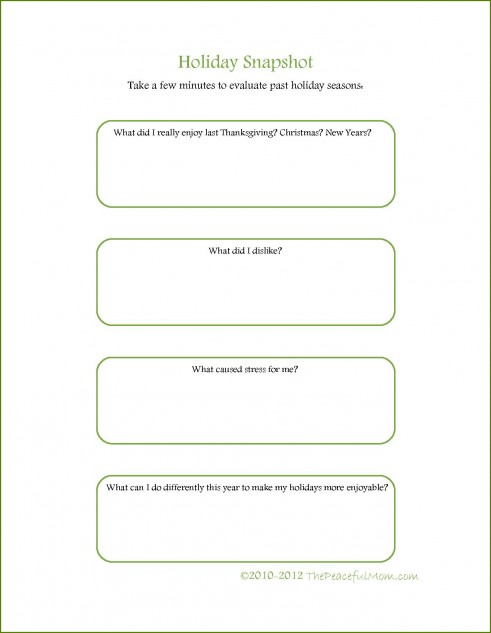 Click to print The Peaceful Mom Holiday Snapshot Planner.
Use the Holiday Snapshot to think about your past holiday seasons. What activities and people brought joy to your life? What experiences caused problems. You may want to interview immediate family members to find out what they enjoyed most.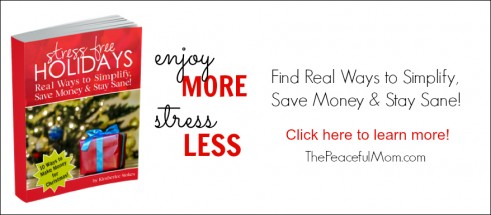 For more ideas to help you simplify, save money and stay sane check out my Stress Free Holidays e-book.
Click here to see what's inside!