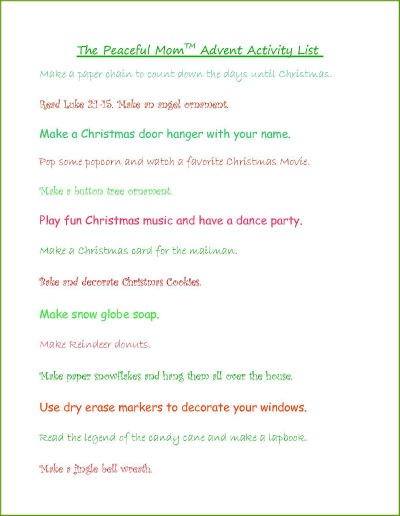 Click to print The Peaceful Mom The Peaceful Mom Advent Activities List.
Cut out the individual activities (there are more than 24, so you can choose those you like) and select one method:
1. Glue them onto construction paper strips to make an advent chain. Break one chain link each day and complete the activity.
2. Fold activity paper strips and place behind the flaps or in the pocket of a traditional advent calendar or write the activities behind the numbers of the printable below.
Click here for the Activity Links Page for complete directions for the activities.