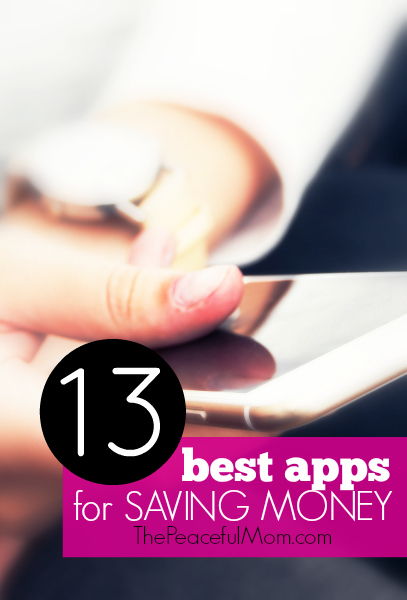 Best Money Saving Apps
Everybody loves to save money and today I'm sharing the current best money saving apps so you can use your smart phone for something besides sharing on Instagram (although that's fun too!).
These apps are my most frequently used apps, and frequent use is the key. You definitely won't get rich, but every $5 – $10 earned is more money in your budget! (And by the way, for some of these apps I will earn a referral fee if you click through my links below.)
New apps are developed all the time, so feel free to share any apps that you love by clicking the contact tab in the top navigation bar!
REWARD APPS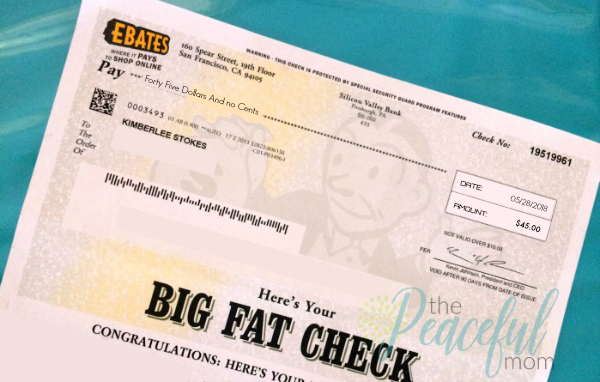 I LOVE using Ebates — a rewards program with over 2000 participating stores. Before you shop, go to Ebates.com, search for the store where you want to shop, click the "shop now" button and then shop at the online store as you normally would.
By clicking through Ebates first, you receive a percentage of your purchase back in your Ebates account. For example, if Ebates offers 10% cash back for shopping at Target and you purchase something for $5o, you get $5 back into your Ebates account within seven days. Once a rebate has been in your account for 60 days, you will be paid through PayPal or you can select payment by check.
You can also download the Ebates app to your browser and a notification will pop up letting you know you can activate savings on any websites you visit. This notification just earned me 10% back on a recent Walmart.com purchase, which means another $5 in my next Ebates check from an item I was purchasing anyway!
You can also earn from referring friends. I made $45 last month from purchases and referrals.
Tap HERE to sign up for an Ebates/Rakuten account.
(Canadian readers sign up HERE.)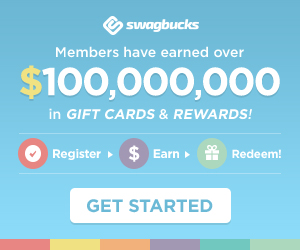 Earn money by doing searches or watching videos on your phone. The app works in conjunction with your online Swagbucks account and you can redeem your SBs for gift cards and other prizes. My favorite is the $5 Amazon.com gift card for 500 SBs!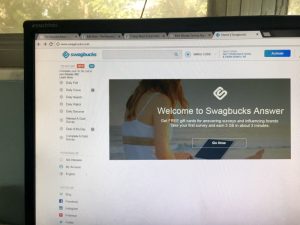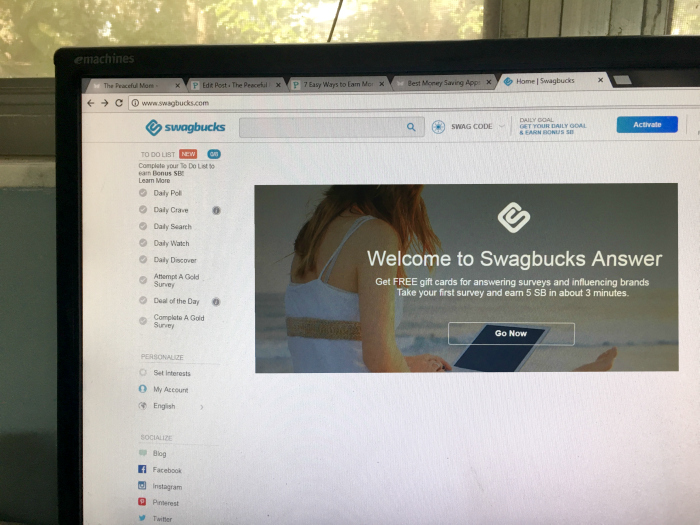 Tap HERE to sign up then download the app from the app store.

My Points is one of my husband's fave reward apps. You can earn $5 right away by completing 5 surveys.
PLUS right now you can get a $10 bonus when you spend $20 or more through the MyPoints.com website within the first 30 days of membership!
Tap HERE to sign up.
Before heading to the store, choose the offers you like then go shopping. (The more offers you select, the more you can earn.) After you check out, take a photo of your receipt which Ibotta will verify and then credit your account. Cash rewards can be deposited directly into a PayPal account. Every time you redeem an offer a new one will be sent to you.
You can also refer friends to get additional cash.
Tap HERE to get the free app PLUS $10 bonus cash just for signing up!
Pays in point rewards for every completed survey–listed in the top ten surveys on SurveyPolice. You can cash your points in for instant win opportunities, sweepstakes, or cash. There are also opportunities to do free product testing.
Use the app to earn points by taking surveys, searching the web, watching videos and more, then redeem your points for CASH. You get a $5 bonus just for signing up and you can cash out when you've earned $30. Read How to Make More With Inbox Dollars here.
Tap HERE to join then download the app.
GROCERY SAVING APPS
Sign up with Checkout 51 to save on groceries. Every Thursday morning, Checkout 51 updates with a new list of offers. Simply choose the offers you like, purchase them at any store then upload a photo of your receipt through the mobile app or website. When your account reaches $20, Checkout 51 sends you a check.
Tap HERE or go to the App Store to get Checkout 51.
SavingStar offers e-Coupons for participating stores that are automatically added to your store's savings card. The savings are stored in an account and once you've saved $5 or more you can be paid through a bank transfer, PayPal account or Amazon.com gift card.
Tap HERE to join.
Grocery IQ allows you to add items to a grocery list (you can create different lists for multiple stores) via text or voice then allows you to clip corresponding coupons to save money. Coupons can be sent directly to a printer or emailed to you. You can even share your list with other family members.
Tap HERE then click the Grocery IQ ad in the right column (it may take a few seconds to load).
This app is great if you are a regular Target shopping. Get hundreds of special offers and sales plus scan your items in store for additional special offers that can be used in conjunction with other coupons.
Tap HERE to get the app.
OTHER SHOPPING APPS
Before you shop use this app to find coupons and coupon codes for most major retailers. You can use Retail Me Not for online shopping as well.
Click here to snag this app.
Use the Shop Savvy app to scan items in store to compare prices so you can see if you can get a better deal. This is super helpful if you have a specific item you're looking for and want to find the best price.
Click here to get this app.
This app helps you to find the best gas prices in your area by listing current prices at the gas stations closest to you. You can even earn points when you report a gas price.
Click here to grab this app.
BUDGETING APPS
Dave Ramsey's free online budgeting tool with a iPhone app. Helps you to create your budget for the month and allows you to connect your bank account for a small fee.
Click here to get Every Dollar.
This free budgeting app automatically tracks your accounts and allows you to see exactly where your money is going. This is one of the top apps recommended by readers.
Click here to download this app.