Best All-Natural Cold and Flu Meds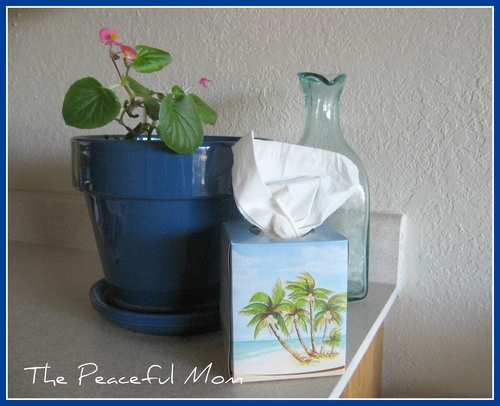 I hate cold and flu season, but I've found the best all-natural cold and flu meds that will help you get better FAST! (The links below are affiliate links for Amazon, but you may find better prices at your local stores.)
Please Note: This information is not intended as professional medical advice, simply my personal experience. You should seek advice from a medical professional to make sure these medications will work for your particular situation.
Best All-Natural Cold and Flu Meds
This homeopathic medication works powerfully for us. My oldest daughter had the flu and was so weak she could not get out of bed. After taking Oscillococcinum for just 12 hours she was able to move around and actually prepare food for herself. Within the next 24 hours she was completely better except for some congestion.
For best results, place the powder under your tongue to dissolve. This sub-lingual application will enter your blood stream faster than simply swallowing the medication.
Get Oscillococcinum HERE.
Cold Ease is from the same company that produces Oscillococcinum, but is specifically formulated for cold symptoms. When we take this at the first sign of a cold, it dramatically reduces our symptoms and I have actually been able to prevent cold symptoms by using it.
Get Cold Calm HERE.
Zicam offers several products, but I have had the best results with the nasal gel swabs. I place the gel inside each nostril one at a time then pinch my nose closed for five seconds. When I use this at the very first sign of a cold and I can usually prevent the cold from progressing.
Get Zicam Nasal Swabs HERE.
Other All-Natural Cold and Flu Remedies

Once you have symptoms these all-natural cold and flu meds will help tremendously, but there are several actions you can take to build your immune system to hopefully head off colds and flu altogether.
Try these immune-boosters:
avoid sugar which suppresses your immune system;
take Vitamin C supplements (we like Ester C);
drink at least eight glasses of water each day;
get at least seven hours of sleep each night;
wash your hands frequently;
clean and disinfect surfaces in your home regularly including door knobs.
Hopefully with these tools in your arsenal, you will stay well this cold and flu season!
We're in this together!

You May Also Enjoy: