"There's

too much to do

."
"I don't know

where to focus

."
"I feel so

overwhelmed

!"
As women, we want life to be beautiful and neatly tied in a bow.
But the reality is that we all struggle with how to manage everything and not feel guilty about what doesn't get done -- because there is ALWAYS something that doesn't get done.
And often we aren't really sure if the things that are left undone are actually the important things.
But you CAN calm the chaos, find focus and ensure that you're doing what's most important.
Say Goodbye to scattered, chaotic, stress-filled days!
learn my 7 secrets to an organized life so you can:


Get Organized
Stay on top of what's most important with a clear plan so you can stop just surviving day to day.
Save Time
Maintain your focus so you can manage your time well and accomplish your top goals.
Feel Happier
Learn the secrets to a joyful, happy life no matter what your circumstances!
In my Beautiful Basics Video Course, you'll get:
7 Self-Paced Purposefully Short Video Lessons

($87 value) - engaging videos revealing my 7 secrets to live a beautifully organized life

Simple 5 Minute Projects

($18 value) - quick actionable steps you can take NOW to change your life immediately

7 Essential Energy Boosts

($9 value)-- simple ways to boost your energy every single day
BONUSES:
If you purchase today, you'll also receive 3 awesome bonuses:
Digital Life Organization Tutorial ($17 value)
Learn how I use this FREE app so you can stay focused and skyrocket your productivity!
Be Happy: Your Personal Journey to Joy ($9 value)
In this insightful and inspiring digital book you'll learn my story of finding true joy in my life and learn simple steps you can take today to live a happy life.
37 Time Tips to Absolutely Rock Your Week ($7 value)
Learn my favorite time-saving tricks to manage your time like a boss and find time for what's most important.
$147 value ONLY $27
---
Take back control of your life!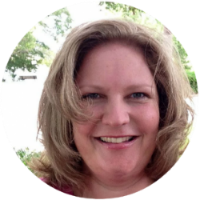 Kimberlee StokesThePeacefulMom.com
I give you permission to make YOU a priority and start living a life you love!
Friend, I'm really honored that you're considering the Beautiful Basics Video Course Bundle to help you live a beautiful, organized life.
As the founder of the popular website ThePeacefulMom.com where I've helped hundreds of thousands of women to calm the chaos and get organized, I'm passionate about helping women just like you to maximize their time, money, space and relationships.
I also know what it's like to be busy trying to juggle marriage, motherhood and making money. I understand how overwhelming life can be at times.
I'm excited to share some of the secrets that help me to stay focused and organized so I can live a life I love every single day -- and you can too!
No More Feeling Overwhelmed and Out of Control!
$147 value ONLY $27
You DESERVE A FOCUSED, ORGANIZED LIFE!
Packed with Everything You Need to:
Clarify Your Top Priorities
Learn how a simple tool will enable you to focus better and decide your top priorities.
Stay Organized Every Day
Learn my simple tips and tricks to stay organized and focused on what's most important.
Make YOU a Priority
Learn how to take care of yourself so you can do what you need to do.
Don't Miss Out!
Join thousands of women and live the life God created you to live —
no matter what your circumstances.
You Deserve a Beautiful, organized Life.