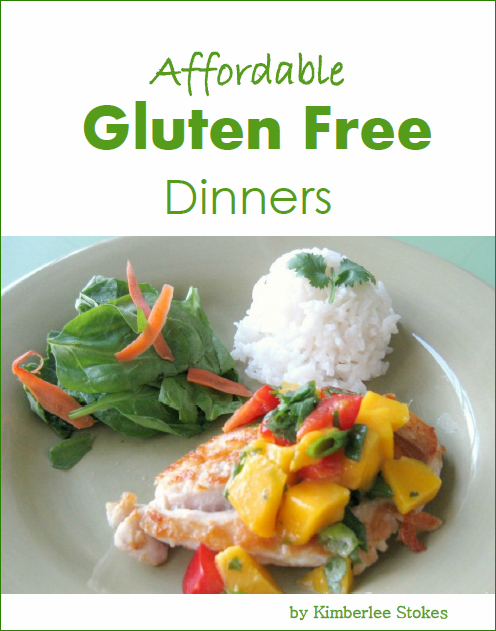 Eat gluten free for less! Affordable Gluten Free Dinners gives you ideas for easy, budget-friendly dinner meals so you can be healthy and save money.
This ebook includes:
Our family's gluten free story
The Seven Stages of Going Gluten Free
Our Top Six Tips for Making Gluten Free Affordable
12 simple and delicious gluten free dinner recipes like Mango Salsa Chicken and BBQ Bacon Burgers
Colorful photos and serving suggestions for each recipe
5 easy gluten free side dish recipes
And you get all this for about the cost of a loaf of gluten free bread! 🙂
Erin from $5 Dollar Dinners and Food Allergies On A Budget says:
"Affordable Gluten Free Dinners is a bright, cheerful ebook that all those who are making the switch to Gluten Free living need to read. I love her "Seven Stages of Going Gluten Free" that she includes to help you along the journey in switching off gluten. She's also got great tips to share about keeping the process from burning huge holes in your wallet, as well as a few free resources that will help in making the move to GF.

The recipes look delightfully tasty and simple…and budget friendly too!"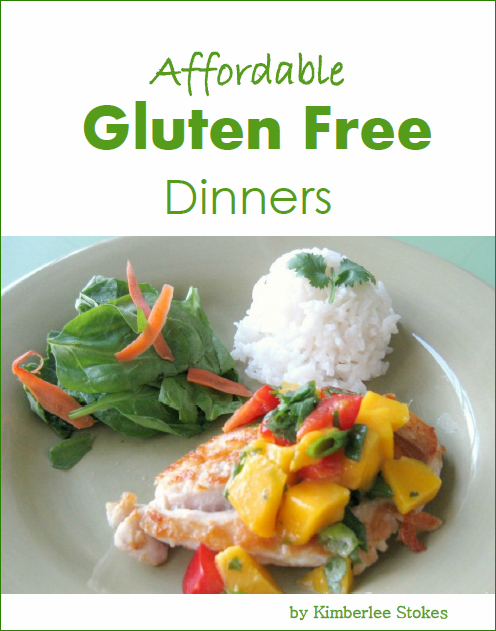 $5.95  FREE!
Please Note: This item is no longer available for sale but subscribers to my Gluten Free Recipe Club receive Affordable Gluten Free Dinners FREE! 
Please Note: Some of the information in this ebook has been previously published on ThePeacefulMom.com, but it has been updated and compiled so that you can access it in one simple ebook along with our favorite tips for eating gluten free for less!