Do you want to be organized but you just can't seem to get there?
Do you clean one room but then another one explodes?
Do you want to plan but you're not sure where to begin?
Do you have stacks of papers everywhere?
Do you often lose your keys or other important items?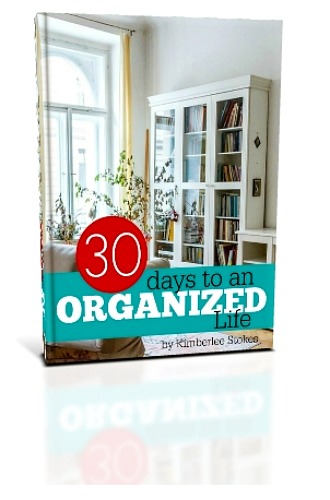 $9.00



My 30 Days to an Organized Life ebook can help you bring life back from the edge of chaos.
Most organization books and websites are written by people who are naturally organized, and to be honest, they don't think like we do.
They give you "helpful" tips like:
"Remove everything from your closet and organize it by color."
First of all, I don't have time for details like organizing by color when I am doing well to get the clothes washed and back in the closet in the first place.
Additionally, if I take everything out of my closet at once it will never make it back in – and I will have a nervous breakdown.
I believe that we can "over-organize" and if you are a person who is easily overwhelmed, who is more "arty" than "organizational", who is doing well to get the dishes done and the kids bathed, this "over-organization" stalls you out and keeps you from doing what you can do to organize.
I understand the decision-fatigue and the struggle to simply keep everything going.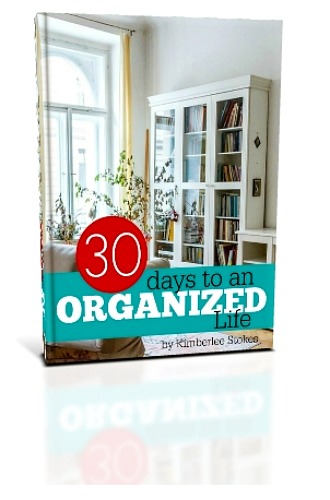 $9.00

I'm no Martha Stewart but I have found a few tools and strategies that enable me to live a happy, peaceful and (mostly) organized life — and they help me to save money too!
In 30 Days to An Organized Life I give you my best, real-life, workable tips for organizing, decluttering and simplifying your time, money and space – and I give you photos of my mess and my progress so that you can be encouraged that you are not alone.
Each day I give you a short 10 Minute Task that moves you along your organizing journey. Because I break the big jobs into tiny manageable tasks you can avoid the overwhelm and actually bring some order to your life!
You get:
30 Days of Organizational Inspiration and Motivation
10 Minute Tasks for Each Day
Real-Life Before and After Photos of My Projects
Printable ePlanner Pages Incorporated In The 30 Day Tasks
Plus you can join the 30 Days to an Organized Life Community and grab a Monthly Declutter Calendar To Help You Stay on Track plus 50 Ten Minute Tasks List to Help You Get Started.
These aren't tips from a professional organizer but a mom just like you who knows what it's like to deal with clutter and overwhelm on a daily basis.
Our motto is "Progress Not Perfection" and I help you make that progress.
Stop the spin and take action today to gain peace and joy in your life!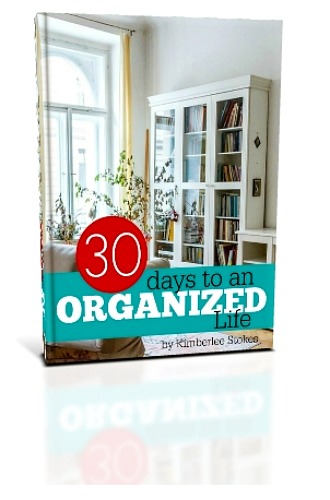 $9.00
Purchase the 30 Days to an Organized Life ebook now!
Please Note: These are digital downloads. Once your payment is complete you will receive an email with your download links. Please use the contact tab in the top navigation bar to let me know if you experience difficulty downloading your files.