Learn how to create a simple evening routine with these quick steps.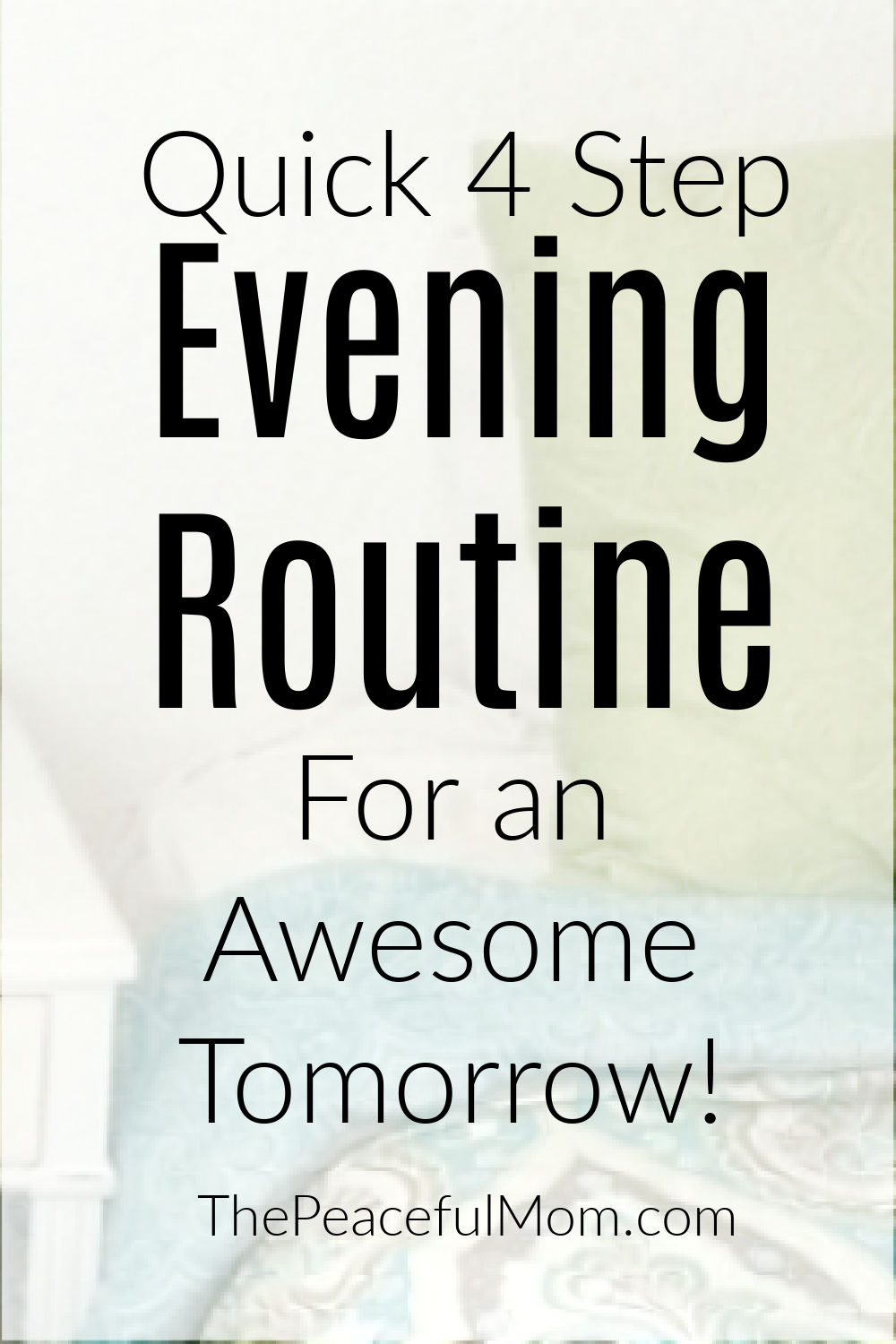 Want to enjoy calmer, more organized mornings? Start the night before.
Why You Need a Simple Evening Routine
A little bit of preparation in the evening can make a HUGE difference in how the next day goes for you.
Plus you'll sleep better, because consistently doing the same activities before bed helps you to go to sleep more quickly, sleep more deeply and have more focus the following morning. And we can all use better sleep and more focus!
Researchers at Harvard Medical School say that a calming bedtime routine is essential for both kids and adults to get a good night's sleep. And keeping a consistent bedtime routine, even on weekends, enables you to work with your internal clock so that you can fall asleep more easily.
Essential Steps for a Simple Evening Routine
Here are four simple steps to include in your simple evening routine: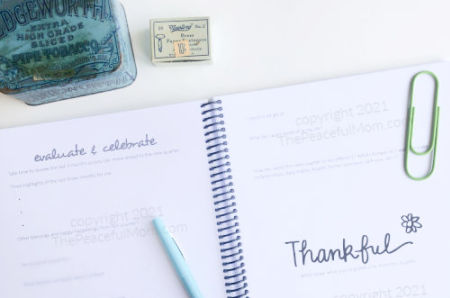 Think Ahead
Right after dinner begin thinking about the upcoming day.
For example:
Check your planner/calendar for appointments.
Check the meal plan for the next day and put anything that needs to thaw into the fridge.
Think through your morning routine.
Write your Top 3 To Do's for tomorrow (the absolute essential tasks that have to happen).
Prepare Your Space
Take a few minutes to prepare your home for the next day.
Ideas:
Do a 10 minute tidy of your main living space.
Clear the kitchen.
Take care of any mail or papers lying around.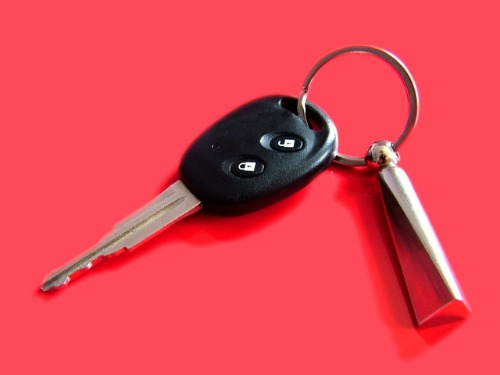 Gather Necessities
To prevent that early morning harried rush, gather all the items you'll need for the next day in your Go Zone. In our home it's an entryway table, but you can also use a shelf inside a closet or a large bin near your door.
For example:
Put your purse, keys and organizer in your Go Zone.
Make sure you have what you need for any appointments the next day.
Have your children place their backpacks and jackets by the door.
Pack your gym bag and put it in the car.
Choose your clothing for the next day (so you discover now rather than later that the pants that go with the shirt you want to wear are in the laundry).
Pack anything you need to run errands.
Prepare Yourself
Begin a routine that calms you about an hour before bed.
Ideas:
Take a warm bath.
Write in a journal.
Read a book.
Pray and process your day.
You'll sleep much better if you do one or two of these activities rather than watching tv until you fall asleep.
Remember to start simply so you can maintain the habit of using an evening routine. Doing just a little bit of work tonight will enable you to enjoy a much better tomorrow.
I'd love to hear your ideas, so leave a comment. 🙂
Cheering You On!

Want a simpler life?
Join our simplifying, organizing, life-changing community!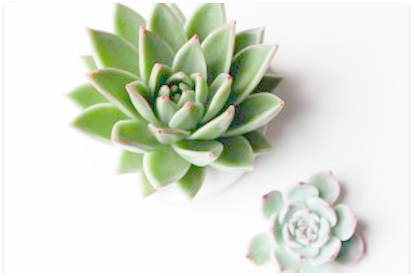 Click here to join The Peaceful Mom Community!
Get weekly encouragement & 10 Minute Organizing Tips
PLUS access to our Organizing and Printable Library including:
10 Minutes a Day Declutter Calendar — focus on one small area each day of the month
Organizing Printables – to organize your life one baby step at a time
Monthly Gifts – because who doesn't love a surprise?

You May Also Enjoy: