Learn how a poverty mindset is affecting your life.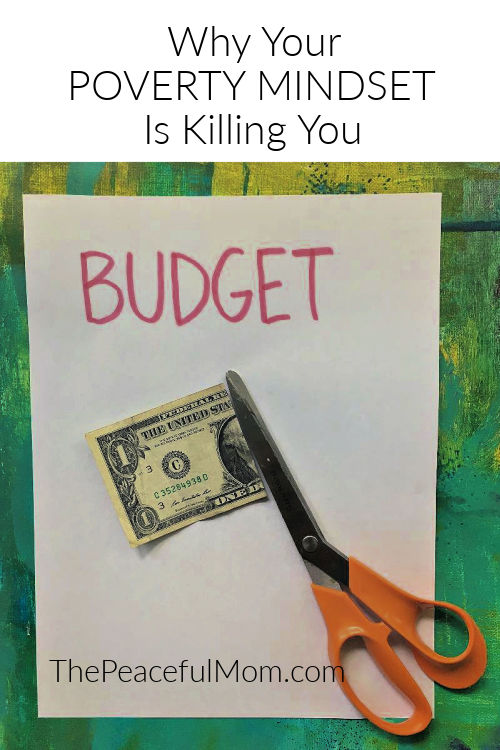 We all see it and feel it.
The effects of rising inflation are undeniable.
But one thing may be making the current economic climate worse for you, and more importantly, choking out your creativity, productivity and motivation.
Your poverty mindset.
What is a Poverty Mindset?
Poverty is defined as:
the state of lacking a usual or socially acceptable amount of money or material possessions;
having insufficient means for a comfortable subsistence;
the state of being needy.
Most of us have the basic needs of shelter, clothing, food and water met on a daily basis, and many of us have the majority of our wants met as wel, so we can't honestly say that we're impoverished.
But you don't have to have a low income to have a poverty mindset.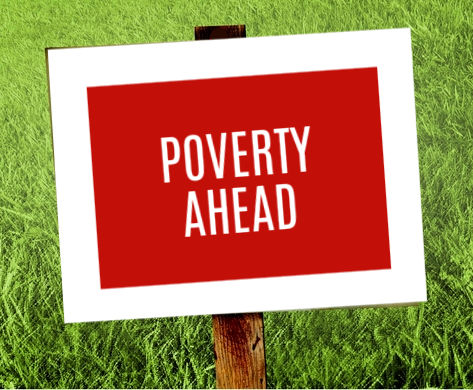 Signs You Have a Poverty Mindset
If you can relate to any of these statements you may have a poverty mindset.
You have a chronic, long-term pattern of lack or limitation.
You've struggled financially for a long period of time and constantly lack what you need or feel limited in your ability to change your circumstances.
You have consistent feelings of overwhelm, helplessness and hopelessness.
You feel trapped by your circumstances and hopeless that they will ever change or that you can make any progress in your life. The overwhelm prevents you from taking any small actions toward progress because you believe it won't make a difference.
You avoid generosity.
You refuse to give to others because you "need every dollar". You fear that if you give money you will experience lack, when the opposite is true. Consistent generosity leads to more life enjoyment and financial wealth.
You undervalue both your and others' work.
While generosity is good, if you have a poverty mindset you will consistently give away your labor and/or products because you under-value your work and personal worth.
This may also result in you refusing to pay others for their work and trying to get products or services for free. For example, you may justify using someone else's streaming account instead of paying for your own, or try to manipulate others into giving you free services or products because you "can't afford them."
You resent those who have money.
You often criticize more successful people (even if only in your mind) and feel like they don't deserve the money they have. You judge others for the way they spend their money and may even talk about the way others live in a disparaging way.
You're envious of others who have wealth, but don't take action to change your own situation.
You fear lack.
You fear that once you have money you will never have it again, so you spend it quickly rather than trusting that you will be able to make more.
This may manifest when you receive a tax refund and rather than giving, saving or investing a portion of it, you spend it all on items you want. This is the same mindset that results in many lottery winners declaring bankruptcy within three to five years of winning a large jackpot.
How to Combat the Poverty Mindset
If any of these ideas or thoughts resonate with you and you want to eliminate the poverty mindset, take these steps.
Change your thinking.
Make a decision to no longer live under the oppression of a poverty mindset. Choose to acknowledge the truth that:
you have the power to make choices, even if some of those choices are challenging or not exactly what you want;
you have much to be thankful for no matter how many problems you have.
This isn't "thinking positive". This is acknowledging the facts of your situation, but understanding and applying the truth that you have the ability to make changes, even if they're small.
Change your actions.
A poverty spirit is empowered by procrastination and greed. You can see this in the homes of hoarders where they've collected hundreds of items whether they are useful or not (greed), and they've neglected to take care of basic chores (procrastination) such as throwing away trash until the situation becomes so overwhelming they don't even know where to start. (Of course there are other issues at play in those situations as well.)
You can begin to overcome a poverty mindset by diligently taking care of basic daily and weekly tasks, then beginning to take care of those items on your longer-term to-do list. Most tasks only take a few minutes, so set a timer for 10 or 15 minutes and see how much you can get done.
Begin to take action, no matter how small the steps, to improve your situation.
Change your choices.
Your choices may be limited in some ways, but at the very least you have the power to choose your attitude about your circumstances. Rather than complaining, take the opportunity to list all that you have to be grateful for.
In addition to guarding our thoughts and attitudes, most of us have real choices we can make. For example:
Choose to eat cheap meals for the week and use the money you save toward your next financial goal.
Choose to limit your driving to essential errands and work only for a couple of weeks so you can use the money you save to drive to visit a friend in a nearby city over the weekend. (See How to Save On Gas HERE.)
Choose to brainstorm a step-by-step plan to reach your dream of a small business.
Every single dollar, every single moment matters. Choose to spend your days and your dollars intentionally and you'll begin to break through that poverty mentality.
Change your language.
The words we speak can bring us life, or they can hold us hostage to a life we hate. Changing the way you speak about yourself, your money, and your circumstances will enable you to break through the limiting mindset you've developed so you can make progress toward your goals and a better life.
For example, rather than saying "We can't afford this." say "We are choosing to spend our money differently because of our priorities." You'll be surprised how changing the way you speak improves your mindset.
It can be challenging to break out of thought and habit patterns we've developed over years, but with one baby step at a time we CAN change and break free from the issues holding us back in life. I believe in you!
I would love to hear if you've dealt with a limiting mindset so please leave a comment. 🙂
Cheering You On!

Want a simpler life?
Join our simplifying, organizing, life-changing community!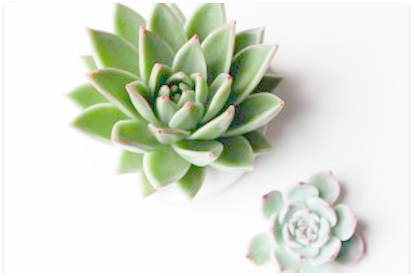 Click here to join The Peaceful Mom Community!
Get weekly Money-Saving & 10 Minute Organizing Tips
PLUS access to our Organizing and Printable Library including:
10 Minutes a Day Declutter Calendar — focus on one small area each day of the month
Organizing Printables – to organize your life one baby step at a time
Monthly Gifts – because who doesn't love a surprise?

You May Also Enjoy: