Weird stuff I ate to save money this week.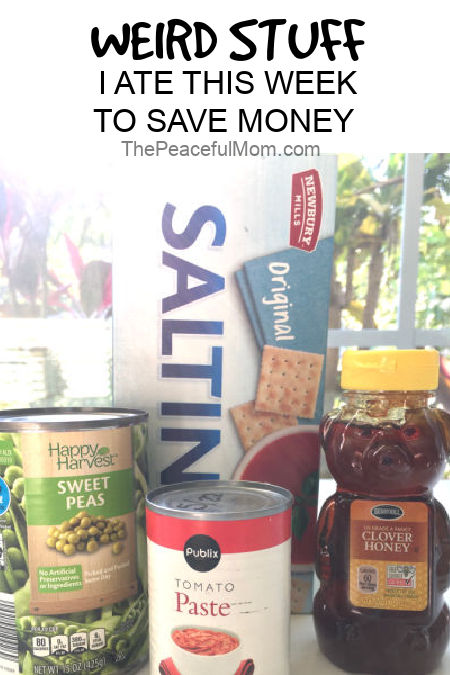 Okay, true confessions.
When the pandemic hit in 2020 and toilet paper shortages emerged, I started panic buying "emergency" food to store up for later.
The only problem is that the "emergency" never really happened so all that shelf-stable food just sat in my pantry and freezer (and I may or may not have had canned food stored under my bed.)
Well, it's two and a half years later and some of that food is starting to expire.
Let me share a few lessons I learned from my panic buying to store up provisions for the zombie apocalypse:
Canned food near it's expiration date tastes a lot like the metal can it was sitting in.
If you won't eat it in normal life, you won't want to eat it in an emergency. (Exhibit A: canned mixed vegetables)
Jasmine rice evidently contains more bugs than long grain white rice and if you store it for over a year those bugs hatch.
So this past week I decided to start eating the "emergency" food to make sure it didn't go bad, and to save money on our groceries.
Let's just say I ate some unconventional meals.
Weird Stuff I Ate for Breakfast
Tuna Salad
Is this typically a lunch food? Yes.
Was it good for breakfast? Debatable.
A Can of Peas
Just peas? Just peas.
Trail Mix
Again, not a typical breakfast food, but not a bad choice.
Saltine Crackers with Peanut Butter & Honey
Don't get me started on how many containers of honey I bought because honey doesn't expire.
Stale Rice Cake with Peanut Butter & Honey
Again with the honey.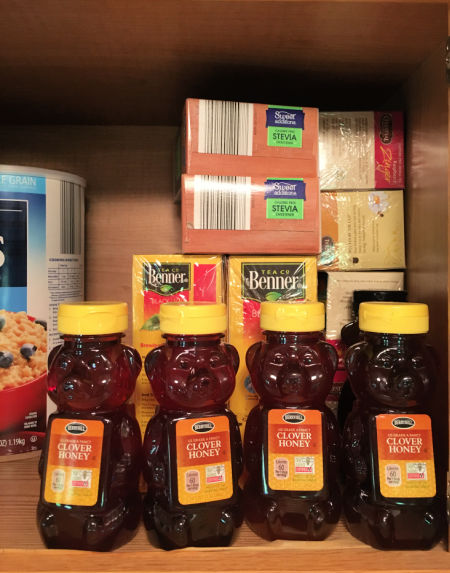 Weird Stuff I Ate for Lunch
Toast with Butter and Honey
Did I mention that I bought a lot of honey?
Salad with Canned Chicken
It's not that bad if you add a lot of seasoning salt or Montreal Chicken Seasoning to the chicken before adding it to your salad.
Baked Brie with Garlic & Herb Pita Chips
While the brie wasn't part of the emergency food storage, it was leftover from a get together and needed to be eaten. The only thing I had to dip was the garlic and herb pita chips. Do not recommend.
Tomato Soup Made from Tomato Paste
Also do not recommend.
Weird Stuff I Ate for Dinner
Canned Pork n' Beans with Hot Dogs
Felt like a 3rd grader with this dish.
Chicken Nuggets with Boxed Mac n' Cheese
Felt like a first grader with this meal.
Oatmeal
Felt like a 6 month old eating this. I obviously regressed as the week continued.
Canned Cream of Chicken Soup
As soup not in a casserole. Um, interesting.
Angel Hair Pasta with Black Beans, Diced Tomatoes and Kalamata Olives
Abort mission! Texturally very strange.
In summary, I'm very grateful to have food to eat.
But I've learned that while I'm quite capable of eating some weird combinations and some food I don't necessarily like, I would rather trust God to provide for me than trying to provide for myself and having to eat old, weird or bad food.
So even though I'm seeing fear-inducing posts everywhere about how we need to stock up now before we starve, I'm not falling for it again.
But I have to say, peanut butter and honey saltines might become a regular thing.
Cheering You On!

Want a simpler life?
Join our simplifying, organizing, life-changing community!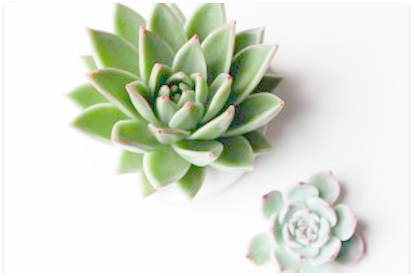 Click here to join The Peaceful Mom Community!
Get weekly encouragement & 10 Minute Organizing Tips
PLUS access to our Organizing and Printable Library including:
10 Minutes a Day Declutter Calendar — focus on one small area each day of the month
Organizing Printables – to organize your life one baby step at a time
Monthly Gifts – because who doesn't love a surprise?

You May Also Enjoy: