Learn how to eat healthy on a tight budget with these simple tips.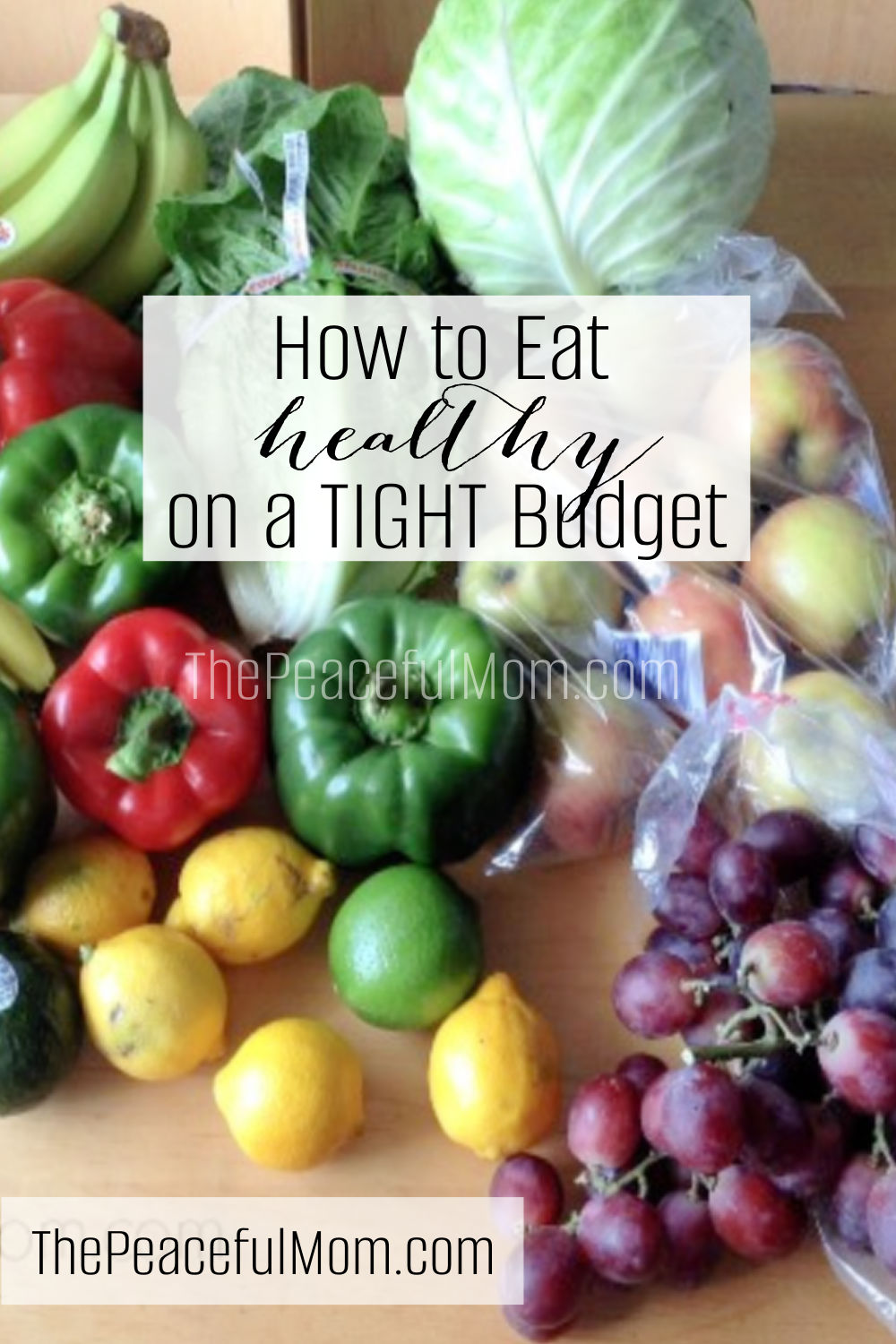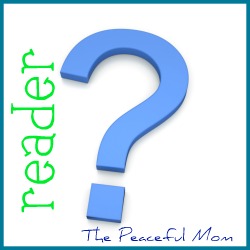 Q: I've been reading your blog for a while now and I appreciate that you keep your food budget to $75 to $100 a week, but what about nutrition? I can't feed my family organic vegetables and other healthy food for that amount.
A: Life is always a balancing act. There's never an unlimited supply of money, time or energy so we have to make choices and those choices will be different for each person based on her priorities and circumstances.
And with inflation rapidly rising we're all having to assess our choices.
Your first step is to decide what your top priorities are so you can then make choices based on those priorities.
Of course, we would all like to have unlimited funds to purchase the healthiest food and still pay for all our other needs and wants, but most of us don't have that luxury.
And nutrition is a highly personal issue with many differing views on what's actually healthy:
Do you eat carbs or not?
Do you eat fat or not?
Is red meat good for you?
Are Cheerios really a "whole" grain?
With so many varying opinions, you need to do your own research from reliable sources and make those decisions for yourself. Once you've decided what's best for your family, be happy with your decision.
Our family has to balance a very tight budget with health issues (my daughter's gluten allergy) and to be honest, some weeks we're very happy just to have grocery money to provide food for everyone. That's the reality of our life right now and it affects our shopping decisions.
My preference would be to buy organic fruits and vegetables, grain-fed meat and free range chickens. Since I do have budget restrictions, I try to make the best decisions I can with the available resources. Some weeks are healthier than others.
How to Eat Healthy On a Tight Budget
These strategies help our family to eat healthier with a limited grocery budget.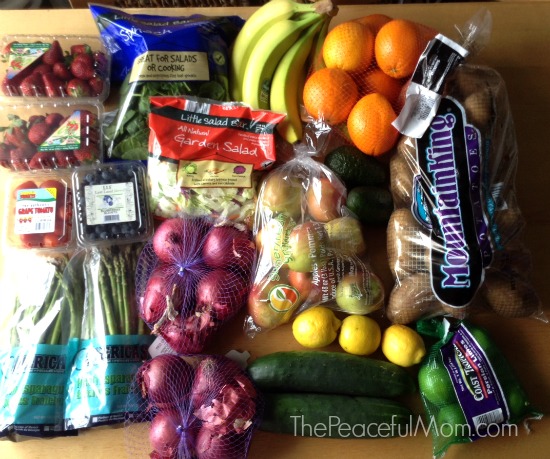 Buy Real Food
I purchase as much real whole food (vegetables, fruits and meat) as possible rather than purchasing processed foods. I do make some processed food choices like the occasional frozen pizza, but I try to plan and prep ahead so that dinner with whole foods only takes a few minutes.
See my Prep Ahead Meal Ideas HERE.
Plan Meals Around Less Expensive Foods
Some foods with good nutritive value are generally cheaper such as eggs, oats, rice, potatoes and beans. By centering your meals around these cheaper ingredients you can save significantly on your grocery spending.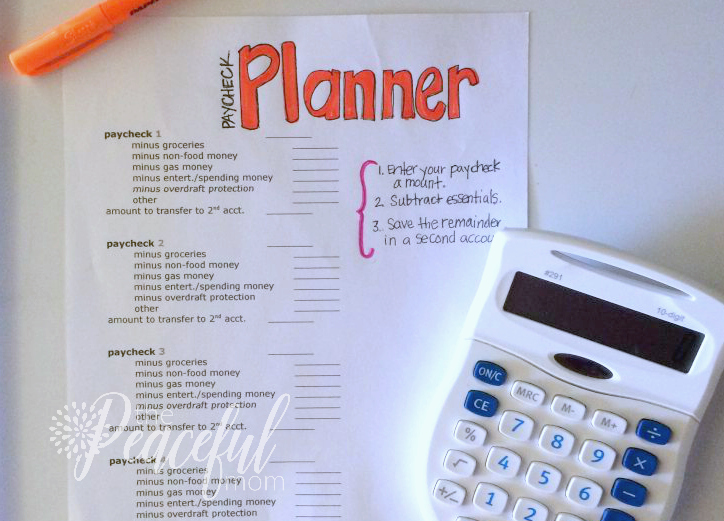 Adjust Other Areas of the Budget
If you determine that eating organic produce and grass-fed meat is a top priority, look for other areas of the budget you can adjust.
For example:
Do a Cost-Benefit Analysis on your subscriptions (Amazon Prime, streaming services, etc.) to determine if you're truly receiving value from what you're paying.
Reduce your utility bill by adjusting your thermostat to a slightly less comfortable temperature and/or by hanging your laundry to dry rather than using the dryer.
Adjust your entertainment and eating out budget so that you can afford better food at the grocery store.
Look for Alternate Sources of Food
Grocery stores may not be the best resource for cheap food in your area. Research discount stores and farms that sell directly to customers. I just found out about a local produce co-op that I plan to take advantage of as our budget allows.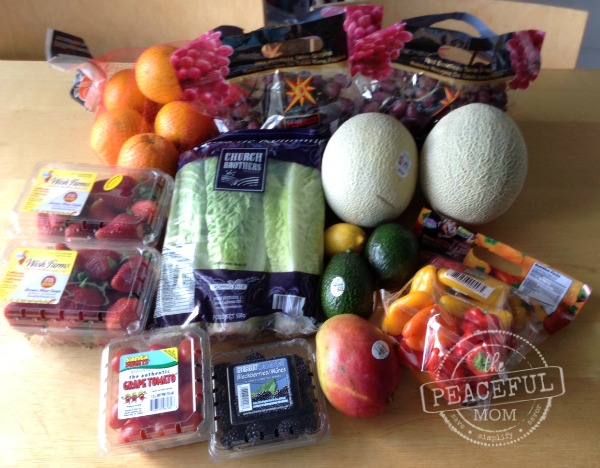 Be Choosy About Organic
If there's money in the budget, buy organic versions of the fruits and vegetables that have the highest pesticide residue and non-organic produce for products that are less likely to have pesticide residue. (You can read more about that here.) This method prioritizes your food budget and gives you the best value for the money you spend on produce.
Buy Nitrate Free Meat
Whenever possible buy nitrate-free lunch meat when the budget allows. Nitrates have been shown to cause cancer, so if you have to purchase cheaper types of meat, you can at least try to avoid these dangerous additives.
Look for Clearance Foods
Most stores have a clearance section with foods that are quickly expiring or marked down items. (Sometimes these products are in their normal store location.) Check for these marked down items every time you shop to save money on specialty and organic foods.
Drink More Water
Our family limits beverages other than water to special occasions. Both alcoholic and non-alcoholic beverages can take up a huge percentage of your grocery budget. By switching to drinking primarily water you'll not only save money, but be healthier as well.
By choosing to skip the extra beverages I can spend that money on an item with more nutritional value.
When balancing your budget and your family's nutritional needs, the most important issue is to decide your priorities and make sure that your purchases line up with them.
Just make sure that you're not sacrificing your overall financial health by spending more on groceries than your income level allows. Going into debt so you can buy organic food is not a wise choice and the stress of the debt may counteract the good you are doing by eating "healthier" foods.
The goal is to make the best decisions you can while balancing nutrition, money and time, and then enjoy life!
Note: I've posted my actual meal plans as a part of sharing my life, to demonstrate ways that a family can eat for less and as an encouragement to moms to make some kind of menu plan to make their lives easier. I'm definitely not holding up my menu plan as any sort of nutritional standard, so please do not interpret them in that way.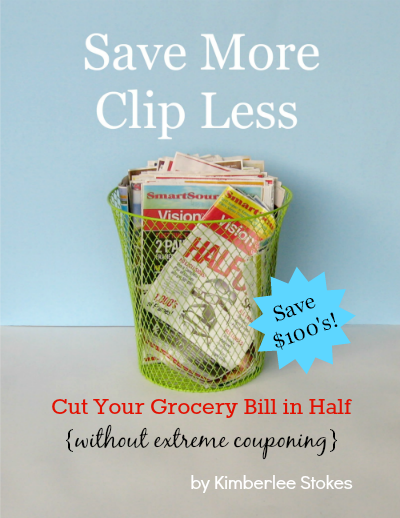 Need to save money on groceries? Check out my ebook Save More–Clip Less: Cut Your Grocery Bill in Half Without Extreme Couponing.
Click here to see what others are saying.
I would love to hear your thoughts on eating healthy on a tight budget so please leave a comment. 🙂
Cheering You On!

Want a simpler life?
Join our simplifying, organizing, life-changing community!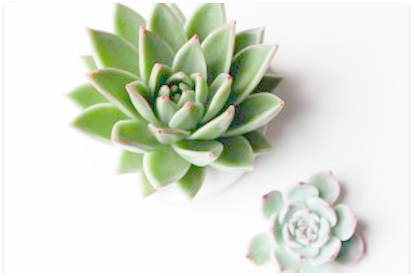 Click here to join The Peaceful Mom Community!
Get weekly encouragement, Money-Saving and 10 Minute Organizing Tips
PLUS access to our Organizing and Printable Library including:
10 Minutes a Day Declutter Calendar — focus on one small area each day of the month
Organizing Printables – to organize your life one baby step at a time
Monthly Gifts – because who doesn't love a surprise?

You May Also Enjoy: