Join us for the 30 Day De-Junkify Challenge & get your no-cost de-junkifying checklist!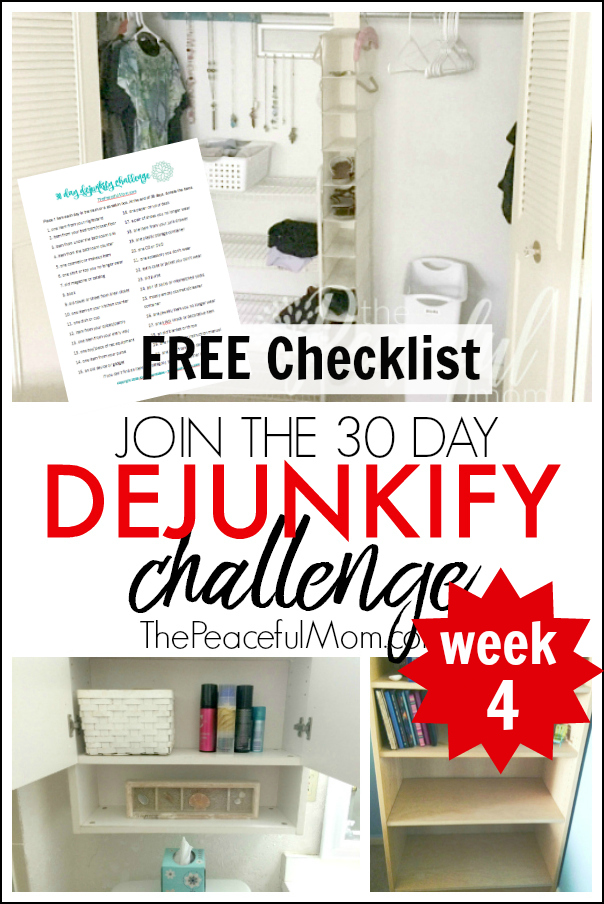 Hey Friend!
This month we've spent 30 seconds a day for 30 days in 30 areas of our home to remove the junk. The 30 Day De-Junkify Challenge has helped us to develop the habit of looking for items we can discard on a daily basis — because a little every day adds up to a lot over time.
As I mentioned last week, the Challenge hasn't gone as planned for me due to a stomach virus sweeping through our household, which took me almost a week to recover from.
But this week I did manage to accomplish a little de-junkifying.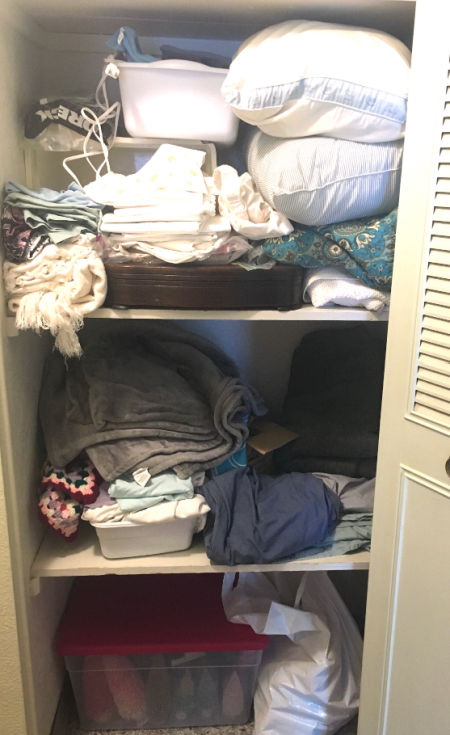 BEFORE
I decided to focus on my linen closet. Yes, it was that messy.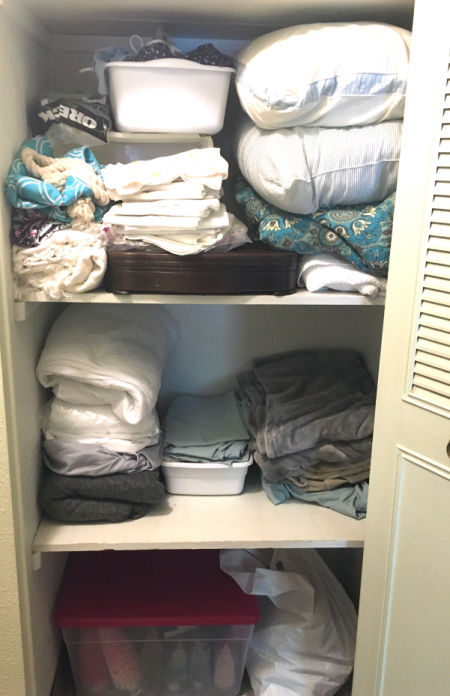 AFTER
I only had a few minutes, but I was able to re-organize the middle shelf and it looks much better.
I would have preferred to reorganize the entire closet, but I used the time I had to at least make this shelf more organized.
Do what you can with what you have.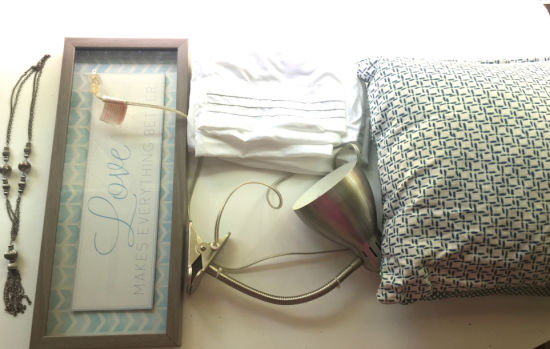 These items are leaving the house:
wall decor from my daughter's room
lamp
old decorative pillow (why do I still have this?)
necklace
pillow cases
set of sheets (not pictured)
I would love to hear how the 30 Day De-Junkify Challenge went for you and if you were able to get rid of some of the junk/clutter in your home, so leave a comment below. 🙂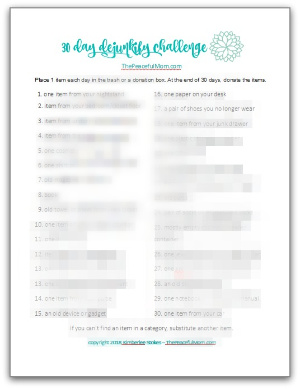 You can still grab your 30 Day Dejunkify Challenge Checklist by joining The Peaceful Mom Family HERE.
We can do this!

Want a simpler life?
Join our simplifying, organizing, life-changing community!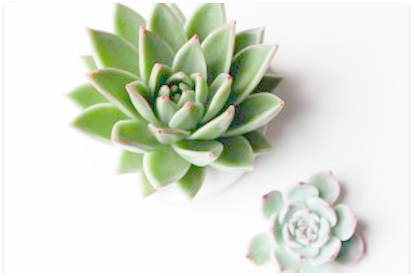 Click here to join The Peaceful Mom Community!
Get weekly encouragement & 10 Minute Organizing Tips
PLUS access to our Organizing and Printable Library including:
10 Minutes a Day Declutter Calendar — focus on one small area each day of the month
Organizing Printables – to organize your life one baby step at a time
Monthly Gifts – because who doesn't love a surprise?