Join us to dejunkify your home this month!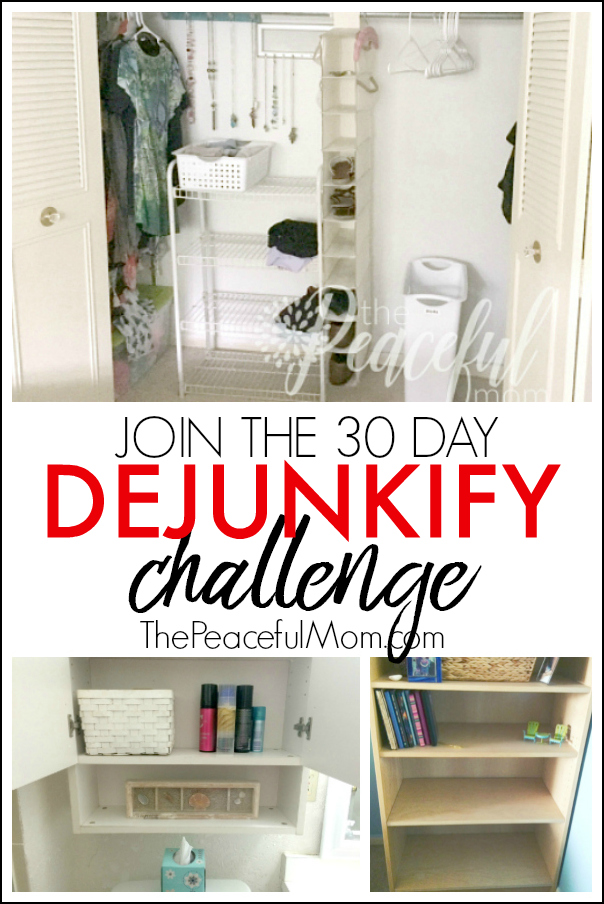 30 Day De-Junkify Challenge
Is it just me, or do you find yourself in a constant struggle to keep excess stuff out of your house?
That's why every April we do a 30 Day De-Junkify Challenge so we can make a quick sweep of every area of the house to get rid of what we don't need, use or want.
I've previously decluttered for 30 days focusing on one room.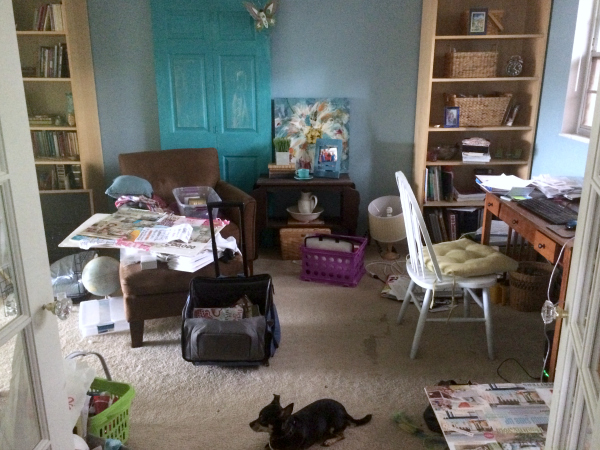 BEFORE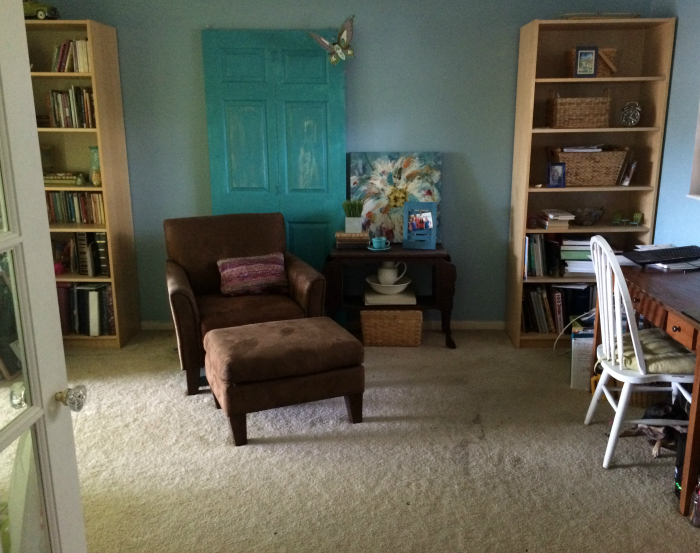 AFTER
But for this challenge we're making a tiny bit of progress in multiple areas of our homes.
30 Day De-Junkify Guidelines
I've created a super simple daily list that you can use to remove clutter and junk from your home one tiny baby step at a time. If removing that one item inspires you to remove a few more items, great!
BUT it's super important to make this fun and not overwhelming, so no hour-long decluttering sessions or Konmari'ing your place, okay?
Promise me.
To join in you'll be taking that ONE item each day and placing it either in the trash or in a donation box/bag. When the 30 days are over, we'll take the donation items to the donation center and be done with them.
I'll be sharing photos of the items I dejunk to keep you motivated.
To play along with me, follow the instructions below: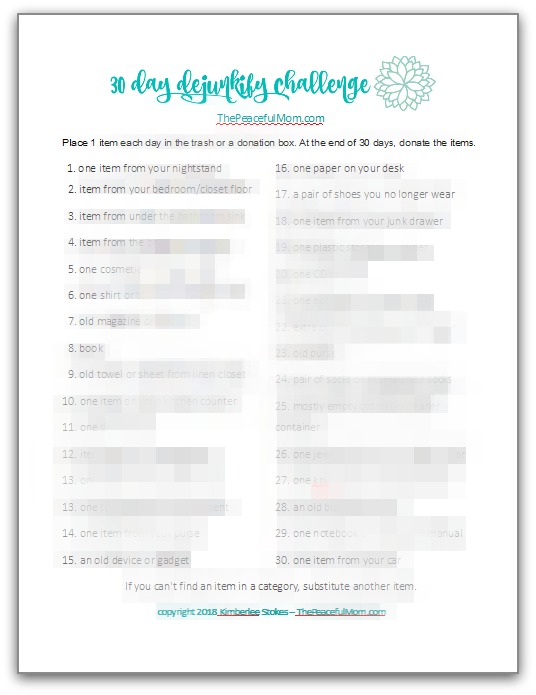 1. Join The Peaceful Mom Community for a printable checklist of the daily items for the challenge. (Members will receive the checklist in your email.)
Tap HERE to join.
2. Grab a bag, box or bin to collect your items. Place the container in the bottom of a closet, in the corner of your garage or behind a piece of furniture so you won't see it all the time.
3.Leave a comment below saying you're in. (Everyone who comments will be entered to win a digital product from The Peaceful Mom Shop HERE and $50 PayPal cash.)
4. Follow the checklist and de-junkify!
PLEASE NOTE: While you're grabbing your ONE item each day you may be tempted to declutter more items. The rule for the game is that if it takes less than 30 seconds for you to remove the items, you can take them.
The point of the 30 Day De-Junkify is to quickly remove one item each day for 30 days to create a habit of regularly looking for items we can get rid of. To make this habit stick, you need to keep the game fun and avoid overwhelm at all costs.
Of course, you can do what you want, but this is my suggestion. 🙂
Giveaway Rules (Giveaway Closed)
–Two entries per household. You may leave one comment on THIS post and one comment on Instagram HERE.
-Prize includes $50 PayPal cash and one digital product from The Peaceful Mom SHOP HERE.
-Contest ends April 30, 2022 at 9 a.m. EST.
-Winner will be randomly selected from the comments on THIS blog post and the Instagram post HERE using third party software and will be notified by email.
-Winner must reply by email within 24 hours or forfeit prize.
Share the 30 Day De-Junkify Challenge with your friends!
Share the Instagram post HERE.
Use the social buttons at the top or bottom of this post to share on other platforms.
We can do this!

Want a simpler life?
Join our simplifying, organizing, life-changing community!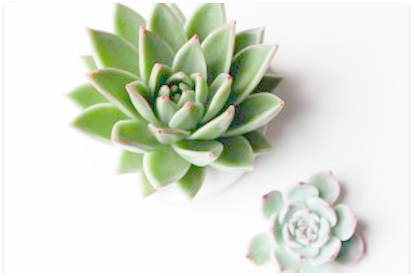 Click here to join The Peaceful Mom Community!
Get weekly encouragement & 10 Minute Organizing Tips
PLUS access to our Organizing and Printable Library including:
10 Minutes a Day Declutter Calendar — focus on one small area each day of the month
Organizing Printables – to organize your life one baby step at a time
Periodic Gifts – because who doesn't love a surprise?