Learn how to stop phone scrolling at night.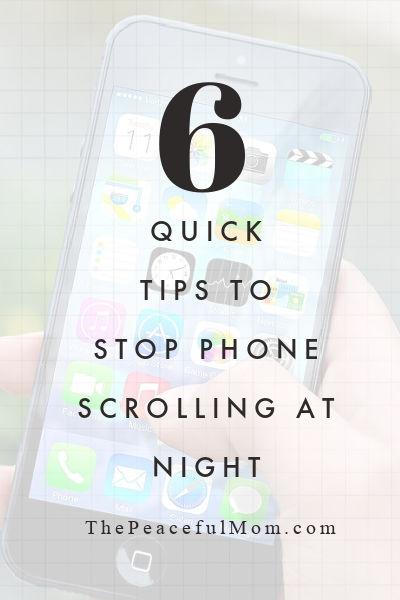 I knew I had a problem.
It all started a few weeks ago when I realized my daily life wasn't working.
I was staying up too late, scrolling Instagram for hours before going to sleep, and then struggling to get work done the next day because I felt tired, depressed, anxious and unmotivated.
I had even stopped taking my daily walks, a previously well-established routine.
I knew I had to change, but I wasn't sure how.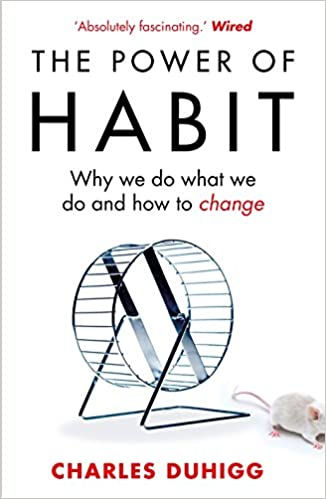 Then I was reminded of a concept from Charles Duhigg's book, The Power of Habit called keystone habits.
We naturally create habits and routines in our lives, many we don't even realize, but keystone habits create a domino effect of other actions — whether positive or negative.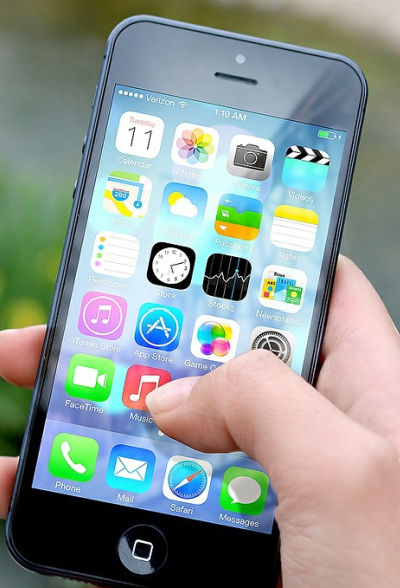 I knew that phone scrolling was the keystone habit that was creating a cascade of bad results in my life. I had to stop.
Only one problem.
I've tried for years to break this habit and I can never do it for long. I would always go back to mindlessly scrolling in my bed when it was way past time to go to sleep.
But for the past 4 weeks I've consistently gone to bed every single night without my phone. Here's how I did it.
How to Stop Phone Scrolling at Night
These tips helped me to finally stop phone scrolling at night, and I hope they'll help you too!
Discover the Reward
The reason that we continue with bad habits (or good habits) is partially because we receive some kind of reward from the behavior.
In order to change I needed to identify the reward. For me scrolling through my phone at night was a way to deal with anxiety and stressful life circumstances because it distracted me from thinking about those problems.
The reward was distraction which made me feel better emotionally, so I needed to find something that would meet that need that was less harmful.
Decide You're Done
Head knowledge doesn't lead to change. If it did, then very few people would have addictions or bad habits.
True change only happens when we're so tired of the way life is going that we're ready to try a new way.
I had never been able to break the habit of phone scrolling because I continued to experience the reward of distraction from my problems –until the cost became too high.
While it seemed to help for the moment, looking at my phone for hours before bed actually increased my anxiety and prevented me from getting good sleep — which then produced more brain fog and exhaustion which created more anxiety. I finally became sick of the way I felt and the consequences of my behavior.
Choose a New Helpful Habit
Being sick of the way things were going was motivational, but I knew that I couldn't just break this well-entrenched habit cold turkey. I was going to have to replace it with a more positive habit.
What could I do to wind down before sleeping that wouldn't have harmful side-effects?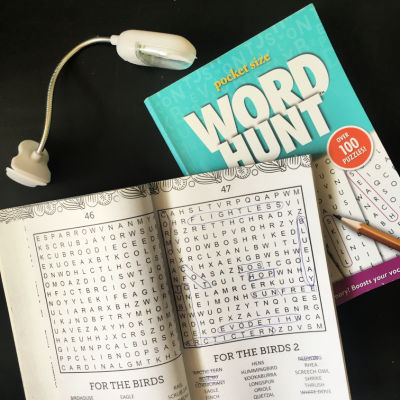 Prayer was the obvious answer, but I also needed something more tangible.
I decided to try word search puzzles.
I bought a few at the dollar store along with a reading light (which I placed masking tape over to make it even dimmer).
Start Very Small
Buying the puzzle books was a start, but I had to convince myself to actually use them instead of my phone.
Because our brains are naturally wired to resist change, we have to "trick" ourselves by starting with a very small change — so small that we think it's ridiculous. Starting with tiny, minuscule behavior change breaks through procrastination and the brain's resistance to change and enables you to start forming the new habit.
My ridiculous tiny start was to find just one word in a word search puzzle before going to bed. It seemed so ridiculous to find just one word that I experienced very little resistance to using the puzzle book instead of my phone. Then once I started I wanted to continue.
Change Your Environment
Creating new habits can be challenging because our brains fight change, but our environments do as well. Visual cues in our homes remind our brains of the routine or habit associated with that visual cue.
So to be successful in changing our habits we have to change our surroundings as well.
For me that means that I leave my phone outside my bedroom, and I have a basket with all of my puzzle books, pens and my reading light on my nightstand right by my bed to remind my brain that this is what we do before bed now.
Reward Yourself
The final key to replacing the old habit with the new one is to reward yourself immediately and at longer intervals. You need to find the rewards that are motivational for you.
For me I used a method called "Don't Break the Chain" which is simply marking the days you're successful on a calendar or tracker. Once you have a few days of success it becomes harder to not do the new habit because you don't want to break the chain of successful days.
I also experienced an immediate reward of better sleep which meant I had more energy and much less anxiety during the day. The immediate improvement in how I felt became the main motivator for me.
I've successfully avoided using my phone at bedtime now for the last four weeks and have shifted to the habit of doing the word searches.
Yes, it seems kind of silly, but it works. It gives me something to do to occupy my brain and unwind that doesn't involve technology. And it was just the habit I needed to replace my bad habit of social media scrolling before bed.
I'm not suggesting that doing word search puzzles at night is the ultimate solution to your phone scrolling problem, but I am suggesting that if you're seeing negative effects from using your phone before bed, try these general tips for replacing a bad habit with something more positive and helpful.
I would love to hear your thoughts — do you struggle with looking at your phone too much at night?
Have you broken a different bad habit?
Leave a comment. 🙂
Cheering You On!

Want a simpler life?
Join our simplifying, organizing, life-changing community!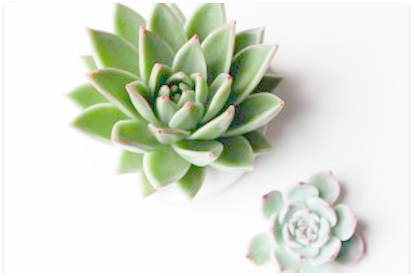 Click here to join The Peaceful Mom Community!
Get weekly encouragement & 10 Minute Organizing Tips
PLUS access to our Organizing and Printable Library including:
10 Minutes a Day Declutter Calendar — focus on one small area each day of the month
Organizing Printables – to organize your life one baby step at a time
Monthly Gifts – because who doesn't love a surprise?

You May Also Enjoy: