Easy and delish Slow Cooker Brunswick Stew Recipe.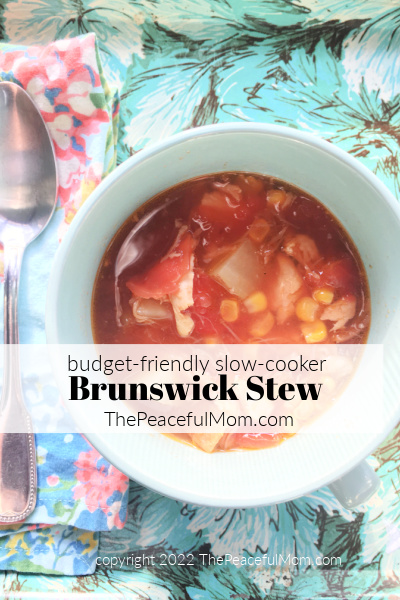 There's just nothing like a warm cup of steaming hot soup or stew when the weather's gray and cold, and this Slow Cooker Brunswick Stew definitely hits the spot!
Use leftover chicken and/or pulled pork to make this more economical.
Slow Cooker Brunswick Stew Recipe
Slow Cooker Brunswick Stew Recipe
A Delicious Recipe from ThePeacefulMom.com
Ingredients
1 cup cooked shredded pulled pork
1 cup shredded baked chicken
(1) 14.5 oz. can diced tomatoes
1 1/2 cups frozen corn kernels
1 1/2 cup frozen or canned lima beans  or 1 large diced potato
(1 ) 32 oz. container chicken broth
1/4 cup prepared barbecue sauce
1/2 tablespoon (or 1 tablespoon depending on taste) Lawry's Seasoning Salt
2 teaspoons ground black pepper
1 tablespoon Worcestershire sauce (optional but recommended)
1 tablespoon liquid smoke (optional but recommended)
2 tablespoons packed brown sugar (optional)
Instructions
Add meat to bottom of slow cooker.
Sprinkle with Lawry's Seasoning Salt.
Cover with barbecue sauce.
Stir to combine.
Add remaining ingredients.
Cook on low for 4-6 hours or until potatoes are tender if using diced potatoes.
Notes
You can use only chicken or only pork rather than both.
https://thepeacefulmom.com/2022/02/14/slow-cooker-brunswick-stew-recipe/
Cheering You On!

Want a simpler life?
Join our simplifying, organizing, life-changing community!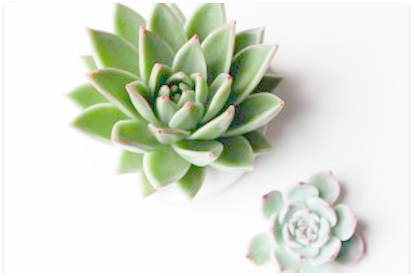 Click here to join The Peaceful Mom Community!
Get weekly encouragement & 10 Minute Organizing Tips
PLUS access to our Organizing and Printable Library including:
10 Minutes a Day Declutter Calendar — focus on one small area each day of the month
Organizing Printables – to organize your life one baby step at a time
Monthly Gifts – because who doesn't love a surprise?

You May Also Enjoy: