Well, it's taken me a month, but I finally have some ideas for what I want to happen this year.
Rather than setting traditional goals, this year I have three areas of focus as well as small actions to support them.
Improve My Health (mental, physical, emotional, spiritual)
My health affects every area of my life because if I'm not feeling well I lack the energy and motivation to do what I want and need to do. This past year I struggled with a couple of health issues so I'm making my health my primary focus this year.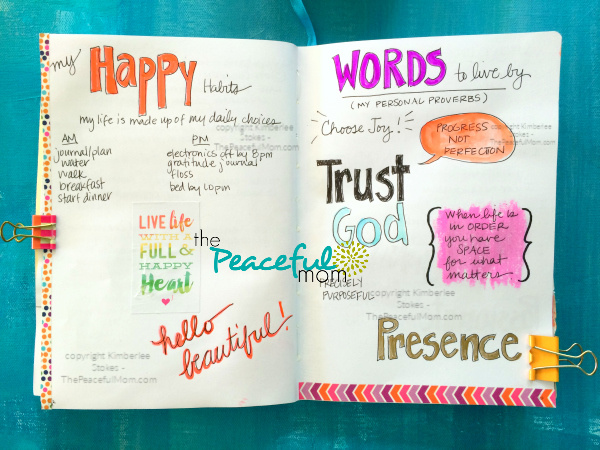 Daily Actions:
Taking tiny actions daily will help me to reach my goal.
daily morning brain dump (SUPER helpful for mental health)
read the Bible
walk vigorously at least 20 minutes
eat protein for breakfast
take supplements
write a gratitude list in my Joyful Life Planner;
drink 6-8 glasses of water daily;
eat a salad for lunch
limit my time with social media and news.
go to bed by 10 pm without my phone;
This may seem like a long list, but most of these are habits which are well-established in my daily routine.
Invest in My Marriage
After taking care of myself, my top priority is my relationship with my husband. I want us to remain connected emotionally, maintain good communication and have fun together.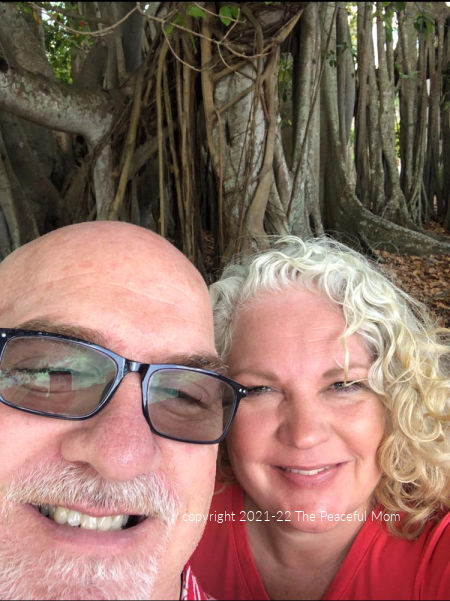 Daily Actions:
kiss my husband passionately at least once a day
speak kind words
express my gratitude
send a loving text
watch a funny video together
Weekly Actions:
weekly date night ($10 Date Night Ideas)
buy him a small gift or treat since gifts are his love language
Other Actions:
weekend getaway at least once this year.
Streamline My Life
This year the need to simplify and streamline my life is even more pressing so I'm making this my third area of focus.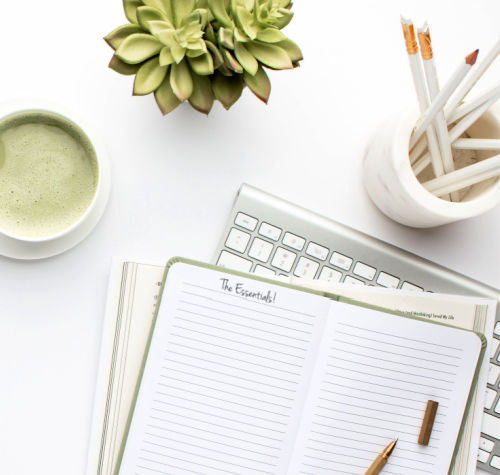 Daily Actions: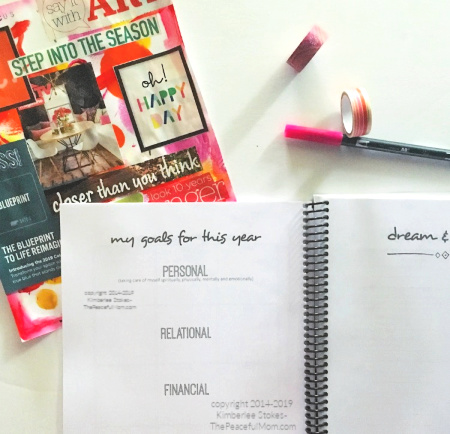 In order to stay on track I'll be using a habit tracker and reviewing my goals daily in my Joyful Life Planner.
I'd love to hear some of your goals for this year so leave a comment. 🙂
Cheering You On!

Want a simpler life?
Join our simplifying, organizing, life-changing community!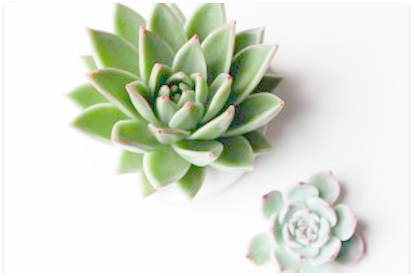 Click here to join The Peaceful Mom Community!
Get weekly encouragement & 10 Minute Organizing Tips
PLUS access to our Organizing and Printable Library including:
10 Minutes a Day Declutter Calendar — focus on one small area each day of the month
Organizing Printables – to organize your life one baby step at a time
Monthly Gifts – because who doesn't love a surprise?

You May Also Enjoy: