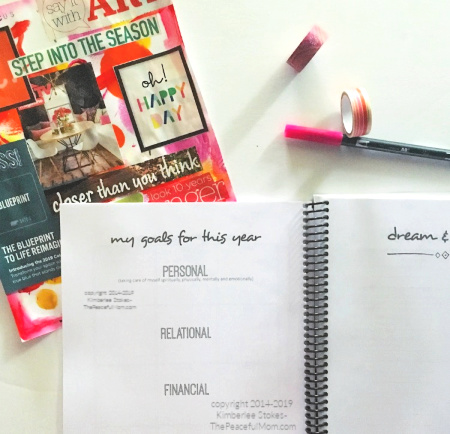 It's time to review how I did on my goals for the past year so I can see what worked and what I want to change for this year.
But first, let me share a little bit about how my personality affects my goal setting.
I'm a Weirdo
Okay, we're all a little weird, but I'm particularly weird about setting goals.
I knew that I struggled in the goal-setting area, but a few of years ago I learned about The Four Tendencies, and realized that my tendency is definitely the Rebel. (Find the free Four Tendencies Quiz at GretchenRubin.com.) That means that I'm predisposed to throwing off externally imposed standards or regulations.
In other words, I automatically reject anything that I feel I have to do — even if I'm the one telling myself to do it!
I wish that I could change this about myself, but I haven't been able to yet and life goes much better when I just acknowledge my quirks and work with them.
How I Set Goals Differently
So here's how I create goals to adapt to my "issue".
Questions, Not Demands
Instead of placing demands on myself like some kind of hostage taker, I ask myself questions like:
What will I be happy that I did at the end of the day/week/month/year?
What can I do today/this week that will help me reach my definition of success?
How can I take care of myself better so that I can fulfill my purpose and mission?
I use vision statements for three priority areas (Personal, People and Projects) rather than "goals".
Highlighting My Word of the Year
I also focus on my Word of the Year. Choosing an Inspired Word of the Year has dramatically changed my life over the past ten years and helped me to move toward the life I want to lead.
See How to Choose a Word of the Year HERE.
Focusing on Habits First
I know (and research has proven) that changing our daily habits is the quickest way to change our lives. I focus on continuing, and in some cases, beginning new habits to support my vision.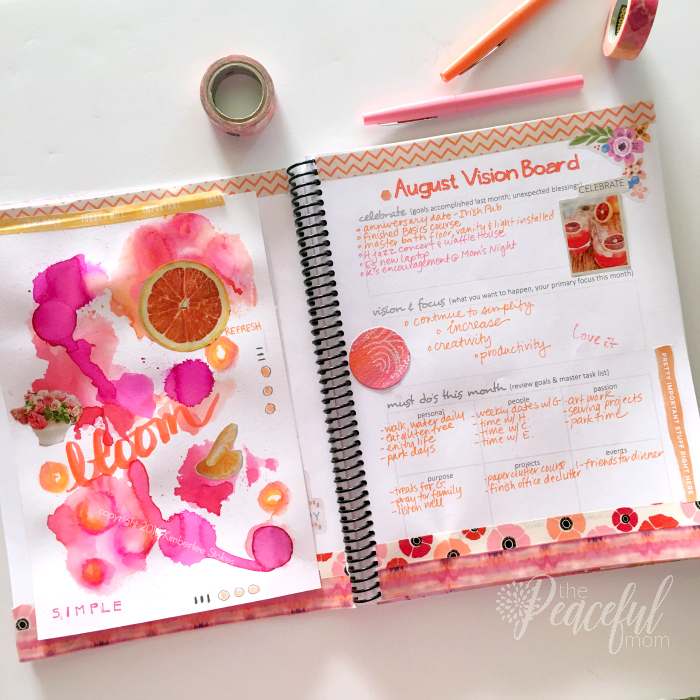 Checking My Monthly Vision Boards Regularly
I try to create a monthly vision board in my Joyful Life Planner & Playbook every month, but I realized a couple of years ago that I wasn't referring back to my vision boards often enough. Once I made a commitment to check them regularly I stayed on track much more easily.
2021 Highlights
2021 held its challenges, but so many wonderful things happened.
Some of the highlights included: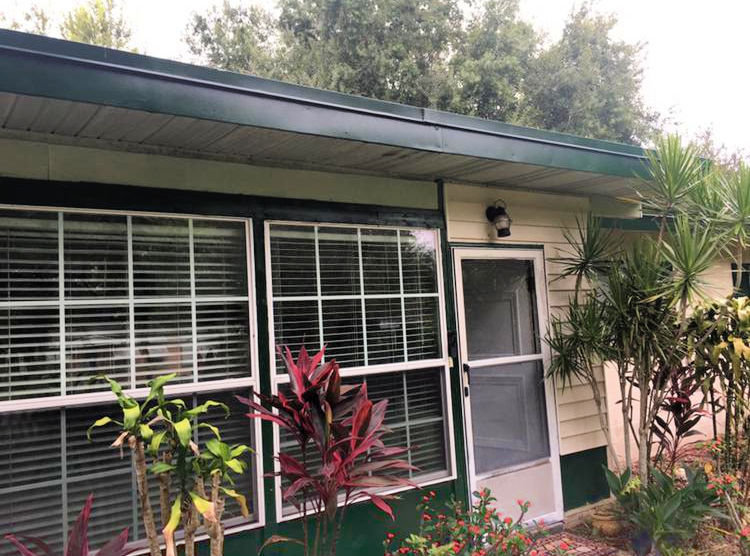 Being able to finally sell our in-need-of-repair house for enough money to buy a new house that we LOVE!!!!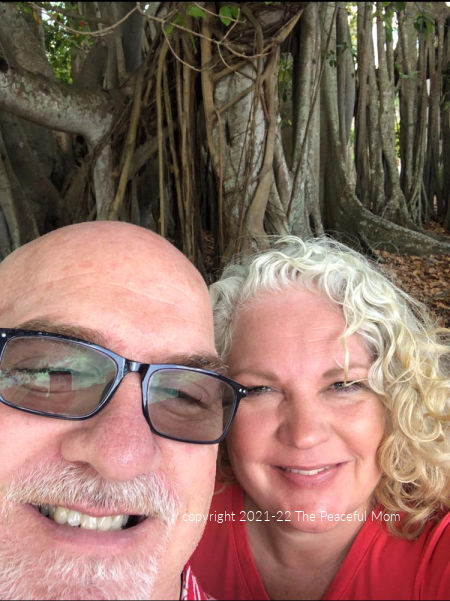 Lots of fun dates and two road trips with my husband.
I'm also so thankful that my husband survived a very scary hospital stay this past year and that we were able to spend time with our family.
2021 GOALS Update
My Inspired Word of the Year was clarity, and I definitely gained clarity on my life priorities and the direction I will be taking in the near future.
As far as my goals, here's a peek at how I did. (I rank myself 0-4 on how well I did with my goals/habits. A ✔ means 4/4. Other scores will be listed before the check. For example: ½ ✔ or ¾ ✔.)
PERSONAL GOALS
My Spirit
Vision: Constantly Spiritually Connected and Delighting in God's Presence
Habits/Actions:
daily morning brain dump, journaling and prayer session; ✔
morning prayer walk; ✔
read the Bible daily;

¾

✔
be aware of God's Presence throughout the day; ✔
listen to worship music daily while meditating on God; X
practice daily gratitude and write grateful list in my Joyful Life Planner every day. ✔
UPDATE: I'm very happy with how I did on these priorities, although I realized that listening to worship music constantly is not something that helps me. I do like listening to music at certain times, but I prefer quiet most of the time rather than noise.
My Physical Health
Vision: Healthily Energized
Habits:
walk vigorously at least 20 minutes daily; ✔
morning stretches and physical therapy exercises; ½ ✔
5 minutes dance daily (I use You Tube dance videos);

X

eat protein for breakfast daily; ✔
try to eat gluten free and low carb most of the time; ✔
eat a salad daily; ✔
drink 6-8 glasses of water daily; ✔
go to bed by 10 pm without my phone;

X

do art work while I'm watching tv instead of eating.

X
UPDATE: I did a great job on most of these except for dancing (stopped when we started packing and moved) and doing artwork instead of eating while watching tv. My constant struggle is going to bed without my phone. I really love scrolling through Instagram before bed. 🙁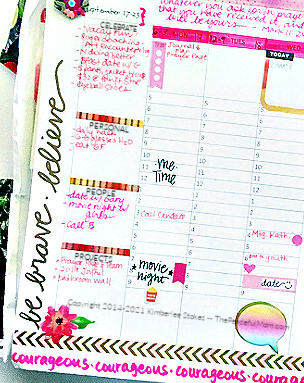 My Emotional/Mental Health
Vision: Peaceful, Joyful, Content
Habits:
review my goals weekly and make a plan every week in my Joyful Life Planner; ✔
make a monthly vision board and refer to it throughout the month;

X

art journal at least weekly, preferably daily;

X

include more play in my week (coloring, miniatures, blowing bubbles);

X

laugh daily (watch funny videos or read funny blogs/books); ✔
spend time in nature at least once a week; ✔
limit my time with social media and news.

½ ✔
UPDATE: Due to the craziness of selling our home, packing, trying to find a new house for several months and then moving, I stopped creating monthly vision boards and art journaling.
I did consistently use my Joyful Life Planner and it's the primary reason I stayed sane and organized during all the chaos of the move.
PEOPLE GOALS
My Marriage
Vision: Connected Emotionally. Good Communication. Having Fun Together.
Habits:
kiss my husband passionately at least once a day;

¾

✔
speak kind words/express my gratitude daily; ✔
laugh together often; ✔
weekly date night ($10 Date Night Ideas); ✔
weekend getaway at least once this year. ✔
UPDATE: I did great with these habits and I'm so happy with where we are in our relationship right now.
My Children (all adults now)
Vision: Connected But Not Codependent
Habits/Actions:
pray daily for my children;

¾

✔
put down my phone when someone is speaking to me & look at them;

✔

call each child at least once weekly;

✔

have a monthly date with each of my children who live locally;

½ ✔

at least three family fun outings/get togethers this year.

✔
UPDATE: I accomplished all of these goals except for the monthly dates with my kids. I was able to see them regularly, but with work schedules seeing them monthly didn't always work out.
My Extended Family/Friends
Vision: Connected and Loving
Habits/Actions:
pray for extended family members at least weekly;

½ ✔

weekly phone calls or texts to close family members;

✔

weekly call or text with close friends;

¾

✔
meet weekly with my small group.

✔
UPDATE: I did fairly well with these goals – yay!
PROJECT GOALS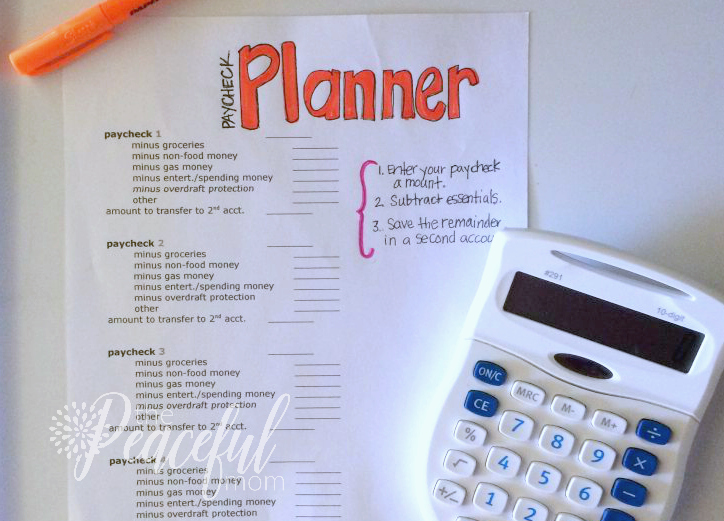 My Money
Vision: Ridiculously Generous and Abundantly Provided For
Habits/Actions:
have a weekly money meeting to plan our paycheck (Budget Binder Printables); ✔
give generously from every paycheck; ✔
lower expenses/limit spending; ✔
completely pay off debt this year; ✔
save $10,000 (aiming really high).

X
UPDATE: We did great with all of these except our savings goal. The money we made from the sale of our home went into making repairs on our new home so we ended up with a small savings account at the end of the year.
My Business
Goal: Focused and Profitable
Habits/Actions:
weekly prayer and planning for business projects; ✔
finish and implement strategies from business book I'm reading; ✔
write at least one ebook;

½ ✔ (worked on it)

make videos for series;

X

post at least weekly on website and daily on social media;

½ ✔

maximize what I currently have that's working;

½ ✔

increase income by at least 25% this year.

X
UPDATE: A couple of these were a "fail", but I'm okay with that because I was busy doing important life tasks like moving. I did post consistently on Instagram in spite of all the craziness.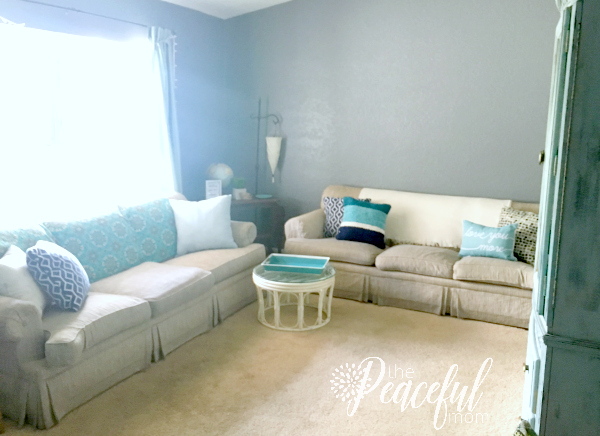 My Home
Goal: Peaceful Haven of Hospitality
Habits/Actions:
declutter our entire house by the end of the year by doing daily 10 Minute Declutter;

✔

continue weekly cleaning schedule;

✔

make home improvements as finances allow.

✔
UPDATE: I decluttered most of our house before the move and I've maintained the weekly cleaning. We've been slowly making improvements to our new house over the second half of the past year.
Final Thoughts
Looking back, I'm fairly happy with what I accomplished in the midst of some very challenging circumstances. I definitely have areas that still need work, but I will just re-commit to those this year and keep on moving.
I think it's so important to acknowledge and celebrate any progress we make and to give ourselves grace instead of condemning ourselves for our imperfections and issues.
I would love to hear if you were able to accomplish any goals last year and what your goals are for this year so leave a comment below.
Cheering You On!

Want a simpler life?
Join our simplifying, organizing, life-changing community!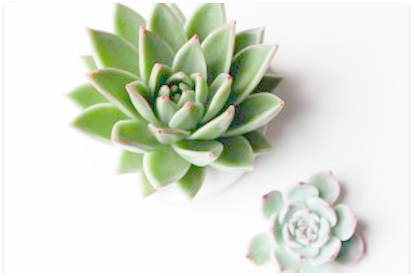 Click here to join The Peaceful Mom Community!
Get weekly encouragement & 10 Minute Organizing Tips
PLUS access to our Organizing and Printable Library including:
10 Minutes a Day Declutter Calendar — focus on one small area each day of the month
Organizing Printables – to organize your life one baby step at a time
Monthly Gifts – because who doesn't love a surprise?

You May Also Enjoy: