Are you tired of the pressure coming from EVERYWHERE in January to be a better you?
Me too.
I'm naturally drawn to setting goals, but I'm also really good at being harsh and demanding with myself. As my friend Jana said, "You have a lot of boxes to check off."
And I do.
I place a lot of demands on myself and then feel terrible when I don't meet my own ridiculous expectations.
Normally in January I ambitiously set my goals for the year and create an entire to-do list of tasks I need to complete.
But this year, it's going to be different.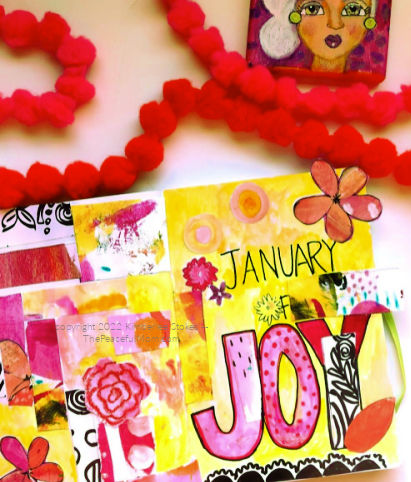 I don't know exactly what it will look like, but I'm going to ease into the New Year by spending January seeking joy and just seeing what adventures come up.
If you want to join me, I thought we could start by making a list of tiny things that bring us happiness and joy.
Here's mine: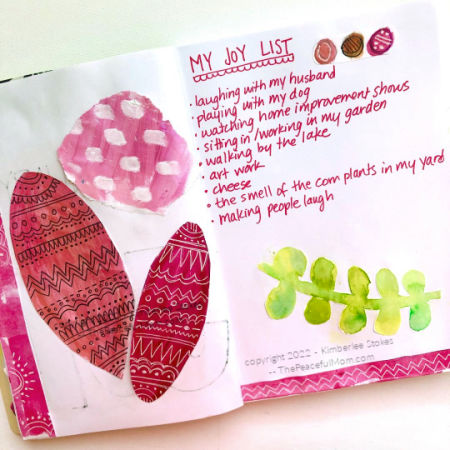 While I won't be creating goals and resolutions just yet, I will be gently previewing my year by:
Making a list of my top priorities.
Brainstorming some ideas for the year.
Making a list for home and business projects I'd like to complete.
Filling in the One Year Planner Page (available as a single printable HERE or as part of the Joyful Life Planner ) with important dates.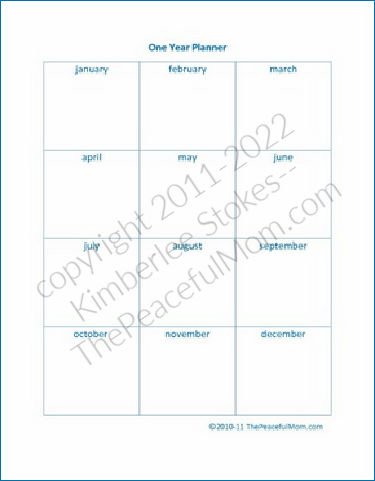 If you'd like to join me in my journey to a more joy-filled life this month, leave a comment below and let me know you're in.
Cheering You On to a Joyful January!

P.S. –
If you'd like a little more structure to plan your year or the upcoming quarter, check out these resources.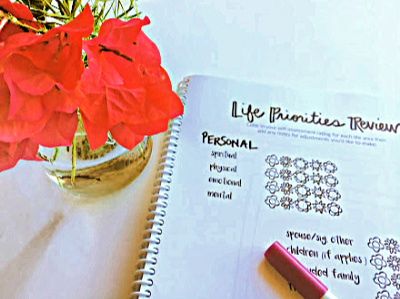 Your Joyful Year – a Funky Goal Setting Journal
How to Choose an Inspired Word of the Year
Want a simpler life?
Join our simplifying, organizing, life-changing community!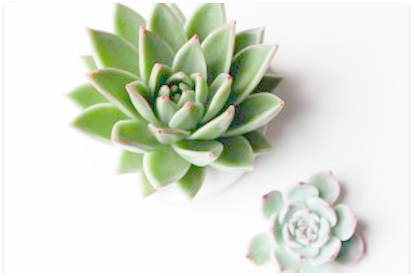 Click here to join The Peaceful Mom Community!
Get weekly encouragement & 10 Minute Organizing Tips
PLUS access to our Organizing and Printable Library including:
10 Minutes a Day Declutter Calendar — focus on one small area each day of the month
Organizing Printables – to organize your life one baby step at a time
Monthly Gifts – because who doesn't love a surprise?