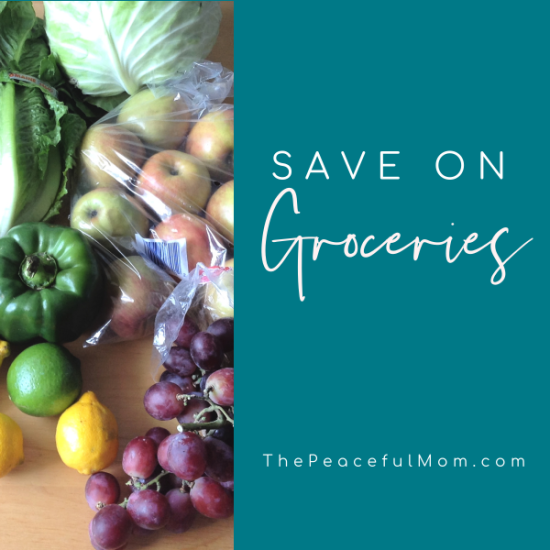 Save Money On Groceries!
In these challenging times, we all need to save money, and one easy place to rein in your budget is your grocery bill.
Each week I'm sharing one simple tip that you can implement to start saving on your groceries right away.
Many of the tips will be familiar, but if you take the Save Money on Groceries Challenge with us, you'll actually take the steps each week instead of just filing them in the "I should do that" file.
[To join in, just leave a comment saying that you already use the tip of the week, or that you will start this week.]
[Click here to see all the tips in this series.]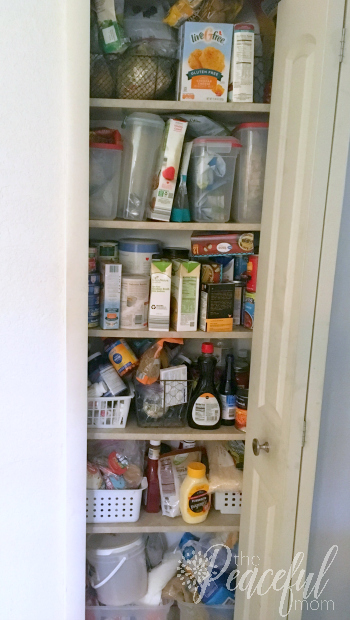 Today's Tip: Save money on groceries by cleaning out your pantry.
Most of us have at least some extra food in our cabinets, fridge and freezer — and many times we forget about it and let it go to waste.
This week I encourage you to do an inventory of your stored food and create your meal plan based on what you already have on hand.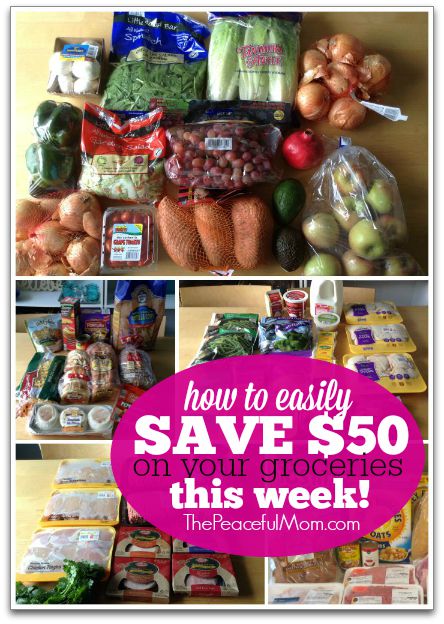 Check this post for details on how to inventory your food and make a meal plan based on what you have on hand.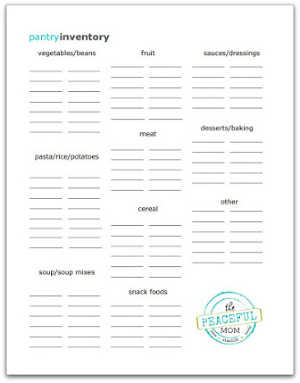 To help you with the process, grab The Peaceful Mom Pantry Inventory Printable HERE as my gift!
You can also get The Peaceful Mom Freezer Inventory HERE.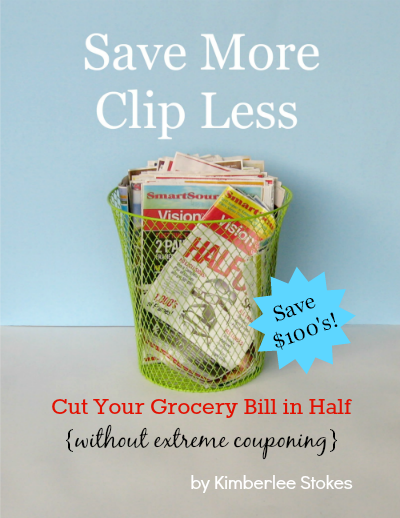 For more ideas to save money on groceries (and a more in-depth explanation of how to make a price book), check out my ebook Save More–Clip Less: Cut Your Grocery Bill in Half Without Extreme Couponing.
Click here to see what others are saying.
Join The Peaceful Mom Fam HERE to see my weekly meal plans PLUS money saving secrets & organizing tips, as well as awesome monthly gifts!
Cheering You On!

Want a simpler life?
Join our simplifying, organizing, life-changing community!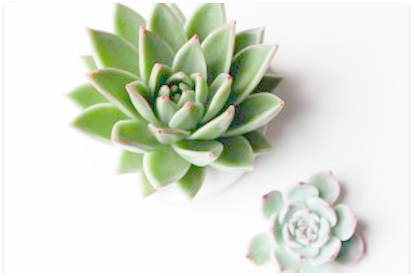 Click here to join The Peaceful Mom Community!
Get weekly encouragement & 10 Minute Organizing Tips
PLUS access to our Organizing and Printable Library including:
10 Minutes a Day Declutter Calendar — focus on one small area each day of the month
Organizing Printables – to organize your life one baby step at a time
Monthly Gifts – because who doesn't love a surprise?

You May Also Enjoy: