I'm so stressed I want to cry — 5 quick tips to crush overwhelm so you can get things done and feel peaceful again.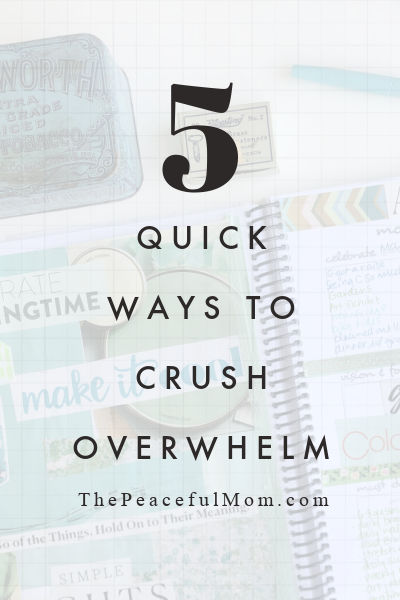 I'm so stressed I want to cry.
At least that's how I felt yesterday.
We just moved in a couple of weeks ago, and we are SO grateful that we were able to find a house in this crazy housing market.
But it's been a constant game of moving boxes from one room to another as repairs have had to be made in different areas of the house.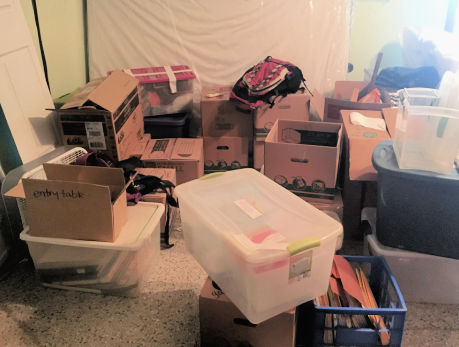 I walked into the living room and looked at all the boxes I still have to unpack (and there are more in my office), then I received an estimate for one of the repairs that has to be made to the house. And it's not cheap.
Just a little while later I discovered that our master shower has been leaking into the hall closet, but I hadn't noticed because I had a large storage box on the floor so I couldn't see the water. Thankfully the floors are terrazzo so it was easy to clean up, but now we have yet another repair to make.
I know it happens to everyone. Our life suddenly becomes overwhelming due to an emergency, sickness, added stress at work or some other unexpected circumstance.
Or sometimes you're just weary from the weight of it all.
As I felt overwhelmed again yesterday, I took some action to quickly break out of it.
5 Steps When I'm So Stressed I Want to Cry
My immediate go-to when I feel stressed is to pray because I know that God is always with me and wants me to be filled with His peace.
But I also take some practical steps.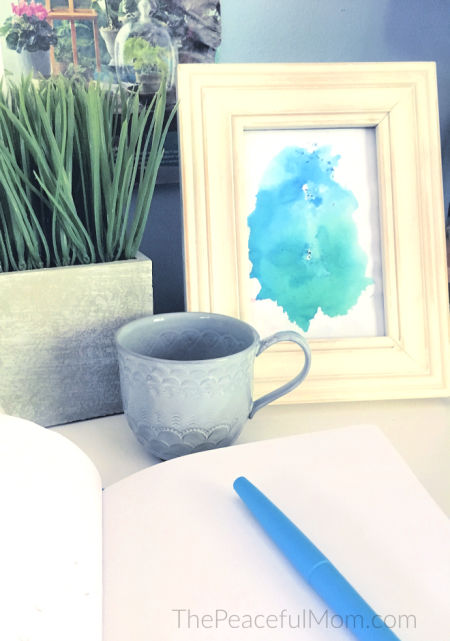 Do a 5 Minute Brain Dump
The most helpful step I can take when I'm overwhelmed is to get everything off my mind and onto a sheet of paper.
I start listing everything I'm thinking about without paying attention to spelling correctly, making a complete sentence or even making sense. I'm just writing everything down so I can stop the brain swirl.
Once it's all on paper, I take a quick break for the next step.
Boost Your Mood
Once my brain feels a little clearer, I immediately do something to give myself a shot of positivity and joy.
It could be an emotional boost like listening to upbeat music, watching a funny video, making myself a cup of tea or eating a nutritious meal. I want to do something that will immediately make me feel energized and motivated.
I have an emergency list in Evernote (see How to Organize with Evernote HERE) where I keep inspirational quotes and Bible verses as well as links to songs, videos and podcast episodes that encourage me, so I don't have to think of something to do. My emotional first aid kit is right there waiting for me.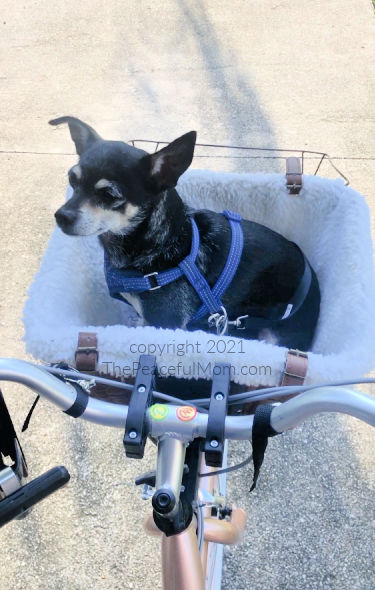 Yesterday my emotional boost was taking a short bike ride with my dog through our new neighborhood. The sunshine and exercise instantly energized me and helped to squelch the overwhelming feeling.
Make a Prioritized List
Once you've taken your quick break, come back to your completed brain dump and make a master prioritized list of all the things.
I like using the Overwhelm Breakthrough Brain Dump Printable to categorize the tasks by importance and urgency.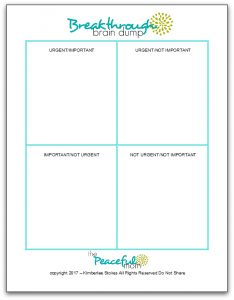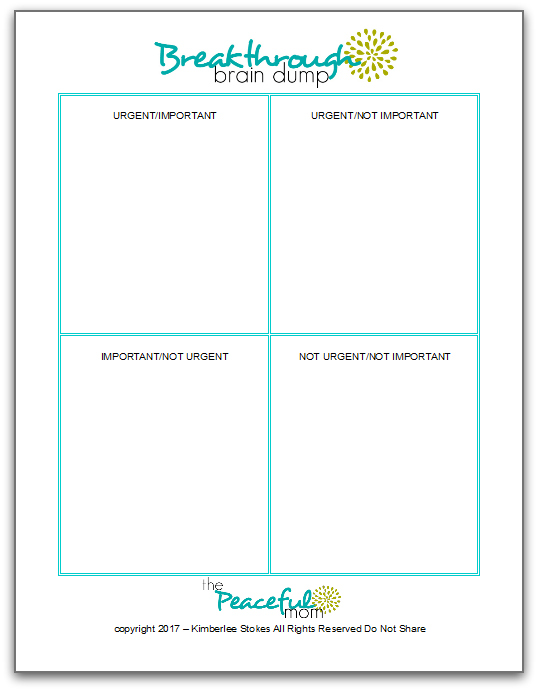 You can read How to Use the Breakthrough Brain Dump Printable HERE.
Tackle an Easy Job
My next step is to start a task from the Important/Urgent category to give myself a quick win.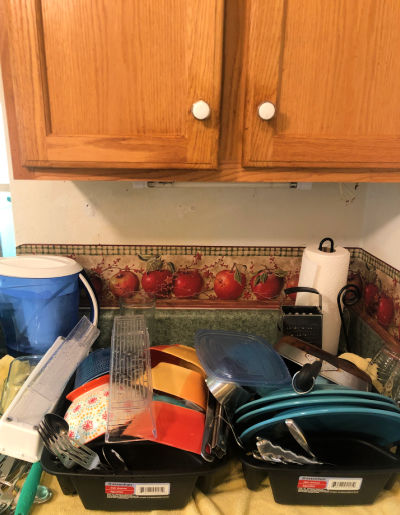 Yesterday's quick win was washing the dirty dishes I had left in the sink the night before. (We don't currently have a working dishwasher — and how about my granny-chic wall paper border! Haha!)
A clean kitchen sink and counter always makes me feel better.
Choose Your Top Three
Finally I choose my top 3 tasks that must be completed that day, write them in my Joyful Life Planner and get moving.
I have much more motivation and energy once I've finished the steps listed above and I find that my overwhelm is demolished.
Hopefully these simple steps will help you to crush your overwhelm as well so you can have a happy, productive day. Let me know how they work for you.
I would love to hear YOUR tips for breaking through overwhelm, so please leave a comment. 🙂
Cheering You On!

Want a simpler life?
Join our simplifying, organizing, life-changing community!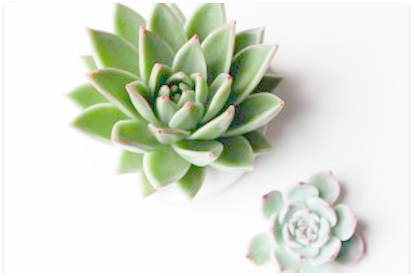 Click here to join The Peaceful Mom Community!
Get weekly encouragement & 10 Minute Organizing Tips
PLUS access to our Organizing and Printable Library including:
10 Minutes a Day Declutter Calendar — focus on one small area each day of the month
Organizing Printables – to organize your life one baby step at a time
Monthly Gifts – because who doesn't love a surprise?

You May Also Enjoy: