See my progress in the Spring 31 Day Declutter Challenge and share yours!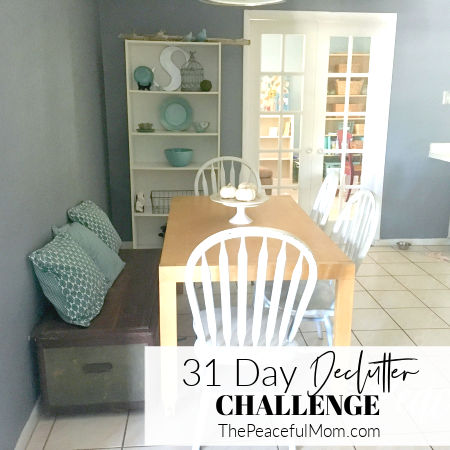 31 Day Declutter Challenge
Have you joined us for the Spring 31 Day Decluttering Challenge?
Be sure to join me on Instagram HERE to see videos of my decluttering in progress.
And I'd love to hear about your progress so leave a comment or a link below.
Decluttering Challenge Update
This past week I worked:
-1 hour cleaning out more of our garage
-1 hour in our guest bedroom
-30 minutes going through old homeschool papers
I also worked two hours in our backyard "jungle" and filled five 30 gallon trash bags plus one 50 gallon trash can with brush and leaves that needed to be cleared out. While that doesn't technically count as "decluttering" it was definitely an area that needed to be cleaned out, so I'm counting it.
Homeschool Papers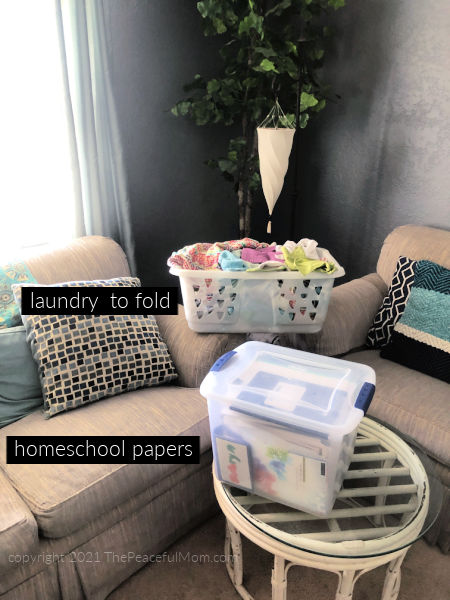 Now that all of the kids have graduated home school, it's time to sort through the papers that I've kept and throw away what we no longer need.
Seems simple, right?
Well, it's actually very challenging, because it brings up grief for me that we are no longer in this stage and everyone is grown now.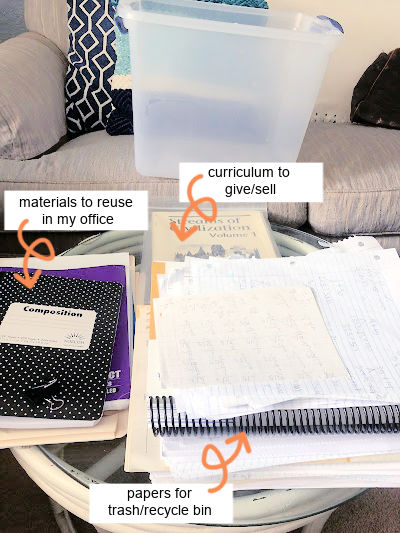 But I managed to power through this box, and then I moved on to a less sentimental activity…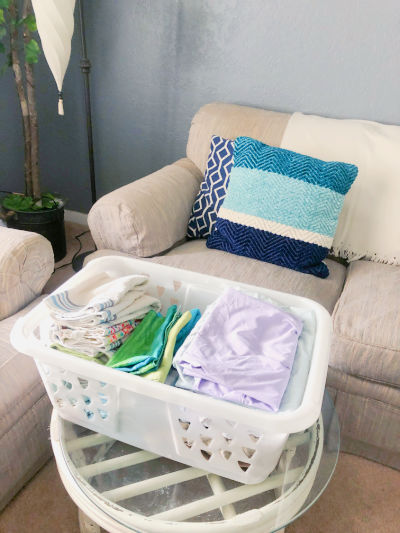 folding that laundry.
That may not seem like a big deal, but I have a bad habit of leaving the clean laundry unfolded in baskets for days.
Guest Bedroom Project Table
I worked in another challenging area this week.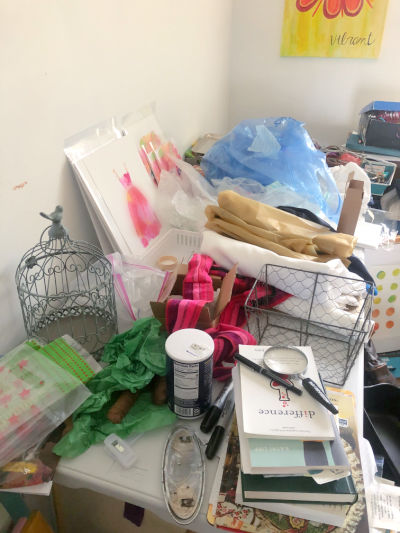 This is our guest bedroom and my "Project" table.
It's very true that any clean surface becomes a magnet for clutter. I have been throwing things on this table for the last six months, but I kept procrastinating cleaning it up.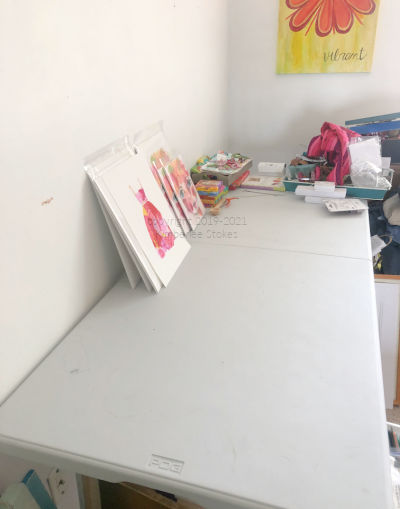 After about an hour I made this much progress. I first threw away the trash, then put away items that have a home.
The next phase was more decision-intensive as I had to decide if I would keep items or give them away. Those decisions are difficult for me and make me very tired so I had to take a couple of breaks, but I did it.
Join the 31 Day Declutter Challenge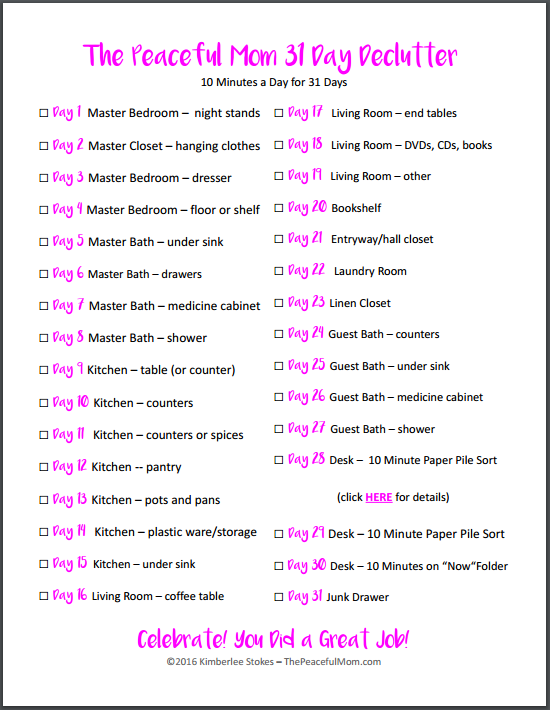 If you'd like to join me, you can choose one or two focus areas or you can use my free 31 Day Decluttering Checklist with simple daily 10 minute decluttering tasks.
Join The Peaceful Mom Community HERE to grab your checklist.
If you're already a member, the list is in the Resource Library.
Then read THIS POST for all the 31 Day Decluttering Challenge details and how you can win prizes!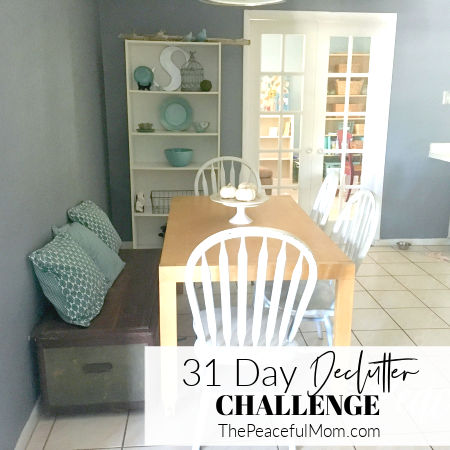 Invite your friends to join you!
Share this post on Facebook.
Share this post on Instagram.
Leave a comment to let me know how your decluttering is going — and remember our motto:
Progress, Not Perfection.
Cheering You On!

Want a simpler life?
Join our simplifying, organizing, life-changing community!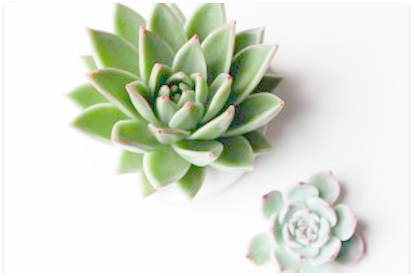 Click here to join The Peaceful Mom Community!
Get weekly encouragement & 10 Minute Organizing Tips
PLUS access to our Organizing and Printable Library including:
10 Minutes a Day Declutter Calendar — focus on one small area each day of the month
Organizing Printables – to organize your life one baby step at a time
Monthly Gifts – because who doesn't love a surprise?

You May Also Enjoy: